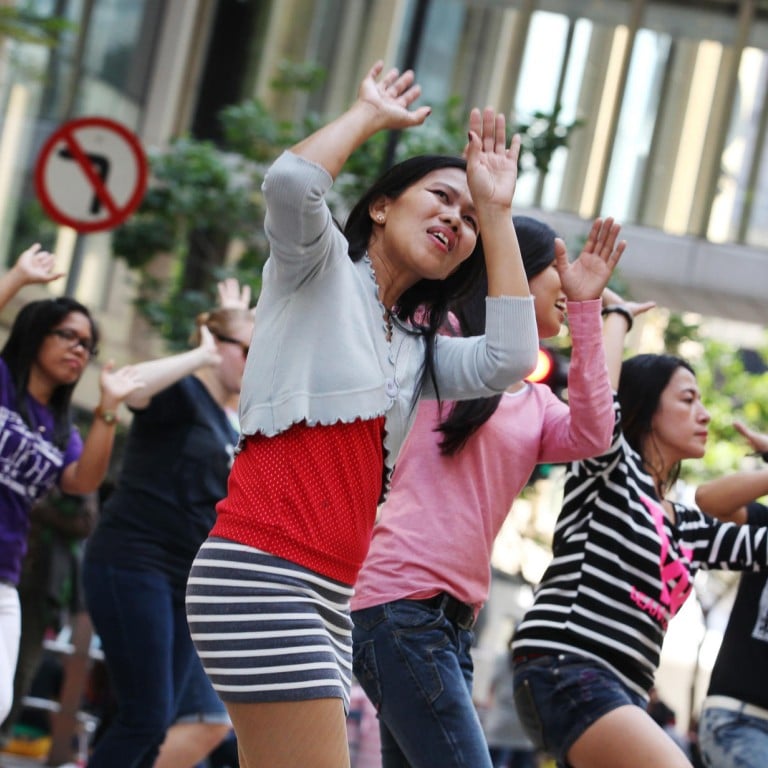 New

|
Stronger peso brings pain for Philippines
Huge cash inflows from outsourcing deals and citizens working abroad have led to a sharp rise in the currency, upsetting the nation's exporters
Nearly US$40 billion a year piles into the Philippines, thanks to work its citizens do abroad or for outsourcing firms, but the windfall also brings pain through an overvalued currency and the risk of catching the "Dutch disease".
Economists gave that name to an ailment which hit the Netherlands long ago after it discovered large gas reserves, which spurred big cash inflows. These made the guilder strengthen so much that Dutch-made products became uncompetitive, and the country's manufacturing exports plummeted.
In the Philippines, inflows from outsourcing contracts and millions of citizens working overseas lift incomes yet also have made the peso appreciate sharply, to the point where Barclays reckons it is the most overvalued of the world's widely traded currencies.
A strong currency could derail expansion for Philippine manufacturers. The sector, disappointing for decades, grew 8.1 per cent last year, and the Philippines - despite poor infrastructure and rolling power cuts - seems well placed to grab some production leaving China because of rising costs.
But Sergio Ortiz-Luis, who heads the Philippine Exporters' Confederation, said too strong a currency meant "we will be left behind".
JP Morgan said that from June last year to last month, the peso's trade-weighted exchange rate appreciated about 15 per cent after accounting for inflation.
Since the middle of last year, the peso has depreciated about 1.4 per cent against the rallying US dollar, while the Indonesian rupiah has tumbled more than 10 per cent.
The peso's relative strength worries Obra Cebuana, which makes fancy furniture from bamboo, seagrasses and other natural materials, and which competes with Indonesian firms.
General manager Edwin Rivera frets that the company's export business, which has climbed to US$500,000 a year, is imperilled.
"Definitely it will curtail growth if the peso strengthens further," Rivera said, adding that some of the 50 employees might be laid off.
Lorenza Boquiren, a marketing director at Castilex Industrial, another furniture maker, said the peso was "make or break" for the company.
"We are at a losing end" as some Southeast Asian competitors had weaker exchange rates that boosted exports, Boquiren said.
Aditya Srinath, an analyst at JP Morgan, is worried the Philippines is vulnerable to Dutch disease.
Huge dollar remittances had an impact similar to the windfall from finding a natural resource, Srinath said.
He also said "the strong peso would deter export-orientated manufacturing" and could make imported goods cheaper than domestically produced ones.
ANZ economist Eugenia Victorino said the peso "stands out primarily because of the Philippines' better fundamentals".
The Philippine economy grew an annual 6.9 per cent in the fourth quarter of last year, the fastest since late 2010, and this year is set to be one of the fastest-growing major economies in Asia.
Investors still complain about crumbling infrastructure, red tape and corruption.
"Let's fix some of the other stuff that makes manufacturing expensive here," said Frederic Neumann at HSBC.
"You can move the currency as much as you want but if you don't get the investments, it does not matter."
This article appeared in the South China Morning Post print edition as: Stronger peso brings pain for Philippines