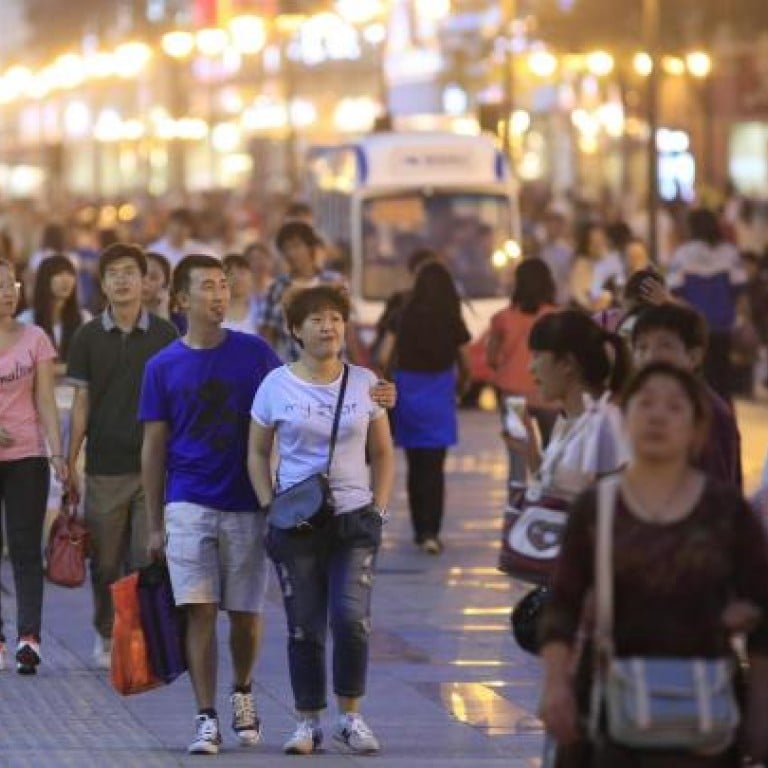 The US Federal Reserve is turning again to quantitative easing to stimulate growth but many analysts think its impact will be limited
Stock markets rallied. Gold prices soared. Officials in Hong Kong warned of the comeback of an overheated property market. But apart from pushing up asset prices, the US's money printing, or the so-called third round of quantitative easing, is expected to offer limited help in preventing the ongoing economic slowdown on the mainland and in Hong Kong.
The Federal Open Market Committee on Thursday kicked off a new QE program under which US$40 billion will be spent per month to buy agency mortgage-backed securities to promote economic growth and boost employment.
Among the "aggressive suite of actions" the FOMC said additional assets would be purchased if the labour market outlook does not improve "substantially." In addition the near zero target range for the Federal funds rate will extended from late 2014 to the middle of 2015 while Operation Twist, in which the Federal Reserve sells short-term bonds and buys longer term bonds, will continue through the end of this year.
In the meantime "a highly accommodative monetary policy stance will remain appropriate for a considerable time after the economy recovery strengthens".
Michael Woodford, a Columbia University professor, told Reuters that the policies were aimed at "affecting perceptions" while the economic outlook remains uncertain.
The securities purchase program, if it continues for a year, would remove about 10 per cent of the US$4.7 trillion outstanding amount of agency MBS from the market, HSBC economists said in a research note.
That may not appear to be as impressive as the about US$2.3 trillion unleashed during the first two rounds of QEs over the past few years from 2008. However, the "open-ended" feature in the latest announcement is expected to bolster confidence in asset markets as well, encourage risk-taking and result in more funds flowing to emerging markets.
The Hang Seng Index surged 2.9 per cent yesterday with gains led by property developers. The Shanghai Composite Index rose 0.64 per cent. Banks and brokerages send out notes to clients excitedly forecasting rallies for gold, oil, metals and crops thanks to the liquidity boom brought by QE3.
"The launch of QE3 demonstrated the Fed's determination to get rid of the economic downturn, which helps revive confidence," HSBC economist Qu Hongbin said.
"The increased liquidity could influence commodity prices, but without a rebound of China demand, the influence would only last for a short period."
The mainland economy has slowed for six consecutive quarters as the European debt crisis crippled exports and domestic heavy industries became bottlenecked by overcapacity and ongoing curbs on the domestic property market.
A strong recovery of the US economy of course would boost demand for mainland and Hong Kong exports. However, there is little sign the Federal Reserve announcement would bring about such a turnaround.
The latest round of QE will not have significant impact on US growth, in an environment already marked by very low interest rates, researchers at Haitong International Securities Group said in a note.
Global growth will be on a "slightly firmer" footing but at a price of "temporary higher inflation", according to the researchers. China has held off cutting interest rates since July after two reductions earlier in the year to "stabilise economic growth." GDP growth slid to a three-year-low of 8.1 per cent in the first quarter. Many economists have said fears of inflation and a property bubble has made the central bank reluctant to announce further cuts in rates.
Lu Zhengwei, an economist at Industrial Bank in Shanghai, said room for China's monetary easing would be further squeezed by QE3 in US.
"Also there is no need for China to follow the US and European monetary easing," Lu said.
Mainland and Hong Kong property prices soared after 2008 amid excessive liquidity unleashed by global stimulus packages. On the mainland, the central government has vowed to maintain property curbs and purchase restrictions in order to ensure social stability.
In Hong Kong, the US monetary easing is already putting officials on alert about a possible property bubble. Norman Chan, chief executive of the Hong Kong Monetary Authority, said yesterday that it would further introduce "counter-cyclical measures when appropriate, while predicting "low interest rates and ample liquidity globally" will last for a longer time to add pressure to asset markets in emerging economies.
This article appeared in the South China Morning Post print edition as: Artificial stimulus