CEPA
Get more with myNEWS
A personalised news feed of stories that matter to you
Learn more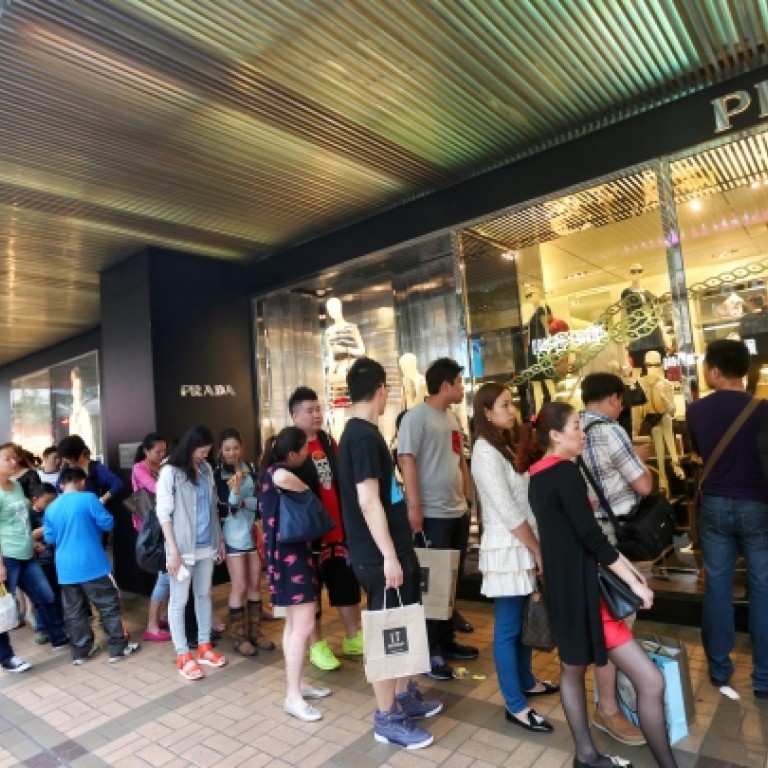 Beijing fails to win hearts and minds of Hongkongers with Cepa trade pact
After 10 years, the political benefits of Cepa - a pact to foster economic ties between Hong Kong and the mainland - appear to have faded away
From the very beginning, the Closer Economic Partnership Arrangement was more than simply helping out Hong Kong's battered economy in the wake of severe acute respiratory syndrome (Sars) and the Asian financial crisis.
It was also an exercise in winning hearts and minds.
On the day he signed the pact on June 29, 2003, former premier Wen Jiabao made it clear that as well as being intended to boost the economy, "The agreement also indicates the central government's concern and support for Hong Kong."
The need to do so became clearer two days later when half a million Hongkongers took to the streets to oppose planned national security legislation under Article 23 of the Basic Law and to vent their frustration at then chief executive Tung Chee-hwa.
The cross-border free-trade pact offers Hong Kong companies preferential access to mainland markets. There are zero tariffs on goods imported from Hong Kong, although the city's small manufacturing base limits the effectiveness of that measure. Nine supplementary deals signed since 2004 have further liberalised trade in goods and services.
The Hong Kong government has hailed the economic impact of the deal. Earnings for Hong Kong companies from mainland-related business facilitated by Cepa reached HK$61.6 billion between 2004 and 2009, according to government figures. The individual traveller scheme, which allows mainlanders from key cities to visit Hong Kong without joining tour groups, is credited with boosting the retail, catering and property sectors, although the influx of visitors has proved controversial.
In the initial years of Cepa and the individual traveller scheme, the economic favours from Beijing seemed to boost goodwill by Hongkongers. According to twice-yearly tracking polls conducted by the University of Hong Kong's public opinion programme, 43.3 per cent of respondents interviewed in August 2003, two months after Cepa was signed, said they trusted the central government. That rose to 55.5 per cent by August 2007.
However, the political benefits of Cepa appear to have gradually faded. In a similar survey last month by the public opinion programme, just 25 per cent said they trusted the central government - the lowest since February 1999 - while the proportion of respondents who distrusted Beijing was at its highest since February 1997.
Beijing has also failed to make much headway in fostering Hongkongers' emotional attachment towards the mainland. The HKU tracking poll asks Hongkongers to rate how strongly they identify as Chinese, on a scale of one to 10.
Last month's poll saw the rating fall to 6.8 points - 0.67 point lower than in the previous poll in December and just a whisker above the record low of June 1999. By comparison, the ranking for Hong Kong identity stood at 8.13 points.
The survey also found that 38 per cent of the 1,055 respondents identified themselves distinctly as Hongkongers, an increase of 11 percentage points from December. Some 23 per cent identified themselves as Chinese.
Professor Jiang Shigong , deputy director of Peking University's Centre for Hong Kong and Macau Studies, said the central government had hoped that through Cepa, robust growth in the mainland economy would help reinvigorate Hong Kong's economy.
"However, some Hong Kong people have developed a negative perception of the mainland in the wake of the influx of mainland visitors and capital to Hong Kong in the past decade," he said.
"It is undeniable that phenomenon such as parallel trading of infant milk formula and mainland women giving birth in the city have brought some negative impact on the daily life of Hong Kong residents," said Jiang, who advises the central government on Hong Kong affairs.
"Some Hongkongers even have the impression that Hong Kong's economy has become increasingly reliant on the mainland after the signing of Cepa."
Veteran China watcher Johnny Lau Yui-siu said the positive impact from Beijing's support for Hong Kong's economy was offset by its increasing assertiveness on Hong Kong affairs in recent years, particularly on the city's constitutional development.
"Many mainland officials see economic incentives as a tool to win the goodwill of Hong Kong people. But it's a big mistake if Beijing believes it can win the hearts and minds of Hong Kong people simply by propping up Hong Kong's economy," he said. "They should understand that political issues are where resentment against the mainland among some Hong Kong people arose."
In 2004, Beijing asserted its power to decide Hong Kong's political system through an interpretation of the Basic Law and rejected universal suffrage for 2007-2008 elections.
Controversial remarks by National People's Congress Law Committee chairman Qiao Xiaoyang in March that those who "confront the central government" would be ineligible to become chief executive prompted debate over whether universal suffrage under the Basic Law means freedom for everyone to stand for election as well as to vote.
Jiang said that economic favours granted by the central government, such as the implementation of Cepa, did not contribute to a significant increase in goodwill and emotional attachment towards Beijing among Hong Kong people.
"The central government does not have rich experience in winning the hearts and minds of Hong Kong people," he said.
"Unlike on the mainland, it's not easy for mainland authorities to conduct ideological work in capitalistic societies like Hong Kong."
This article appeared in the South China Morning Post print edition as: A failure to win hearts and minds