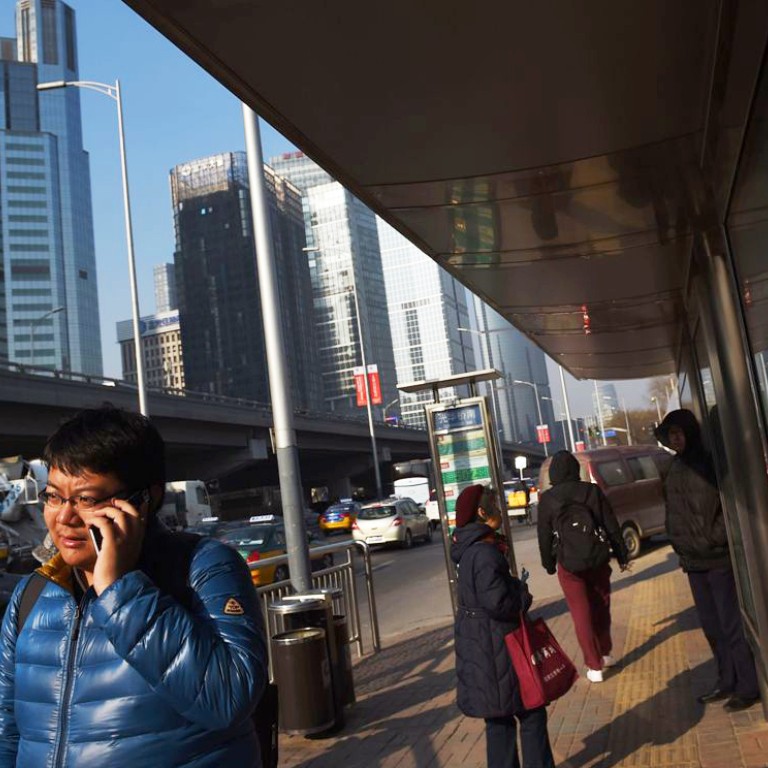 Top Chinese leaders stress 'new normal' growth
Beijing likely to tolerate slower rate with focus with higher efficiency
China's top leaders said they were confident of achieving their major economic goals for this year as they laid out a blueprint for 2015 designed to keep growth steady while pursuing new investment-led infrastructure and technology initiatives.
Wrapping up the three-day Central Economic Work Conference yesterday, the leaders vowed to guide a slower but greener and more sustainable "new normal" growth - but emphasised rising economic risks.
"The main goals and tasks for the full year are expected to be completed relatively well, with the economy running in a reasonable range while positive changes emerge in economic restructuring," a statement issued through Xinhua said.
Analysts widely expect economic growth to slow to a 24-year-low of 7.4 per cent this year. Beijing has said it will tolerate growth a bit slower than the official target of "about 7.5 per cent".
The statement did not mention any specific growth targets for the next year, although government think tanks have called for lowering it to 7 per cent.
"Chinese authorities will likely tolerate a slower growth rate at around 7 per cent under the framework of 'new normal' economy and will strike a balance between social, environmental, and economic targets," said ANZ Bank chief Greater China economist Liu Li-Gang.
Stressing the "huge elasticity, potential and room for manoeuvre" in the economy, the planners added that they expected the "new normal" growth to feature more diversified consumption as well as new investment opportunities.
However "the downward pressures of the economy remain big", they said, noting the pains being felt from economic adjustment in a difficult operating environment. They also warned risks such as high leverage and bubbles would persist for some time.
The environment's capacity to support growth, they said, "has reached or is approaching an upper limit" after three decades of "development and construction activities at high intensity".
"We expect industrial overcapacity to be one of the main reasons for an investment slowdown in 2015," said CCB International analysts in a note.
Thomas Byrne, Moody's head of Asia-Pacific sovereign risk group, yesterday warned of rising loan defaults at state enterprises.
The government vowed to maintain policy stability and ensure "adequate strength of fiscal policy and a proper … monetary policy".
The People's Bank of China said in a statement after the conference that it would guide "steady, appropriate growth" in credit and money supply. It cut benchmark interest rates last month to ease soaring real funding costs. Economists widely expect more easing.
Policymakers emphasised that investment remained key to growth. Reforms would be quickened in areas including administrative approval, price, monopoly industries, capital markets and private banking, they said.
This article appeared in the South China Morning Post print edition as: Leaders stress 'new normal' growth