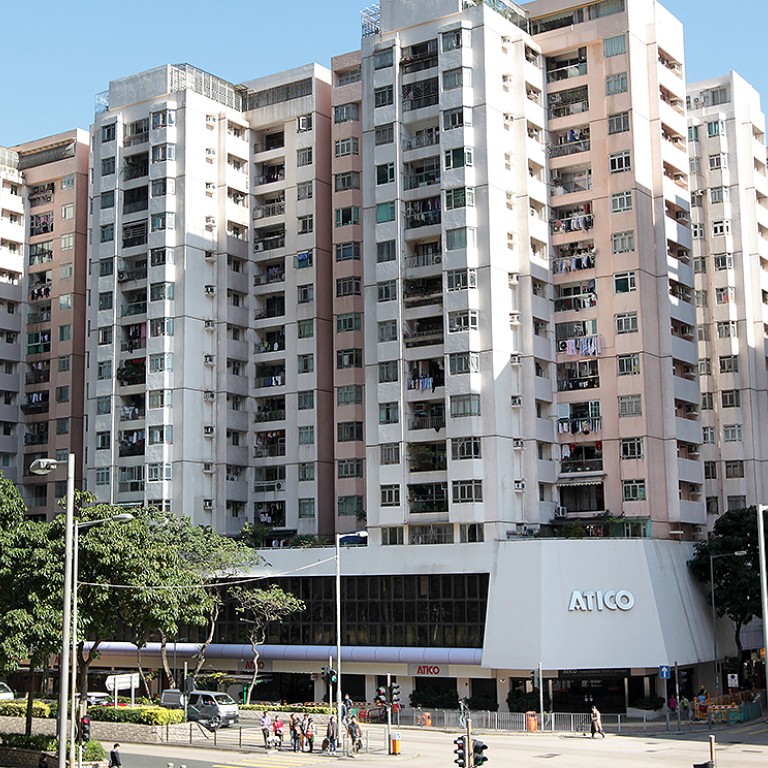 Hong Kong property sales plunge to 17-month low in August amid increasing economic uncertainty in China
Transaction volume drops 29.2 per cent as buyers stay on the sidelines amid ongoing stock market volatility and economic uncertainty
Property sales in Hong Kong last month hit the lowest level in nearly 1-1/2 half years as investors opted for the sidelines amid the ongoing stock market slump and increasing economic uncertainties in China and the rest of world.
Overall property transactions in August fell 29.2 per cent from the previous month to 5,197, the lowest in 17 months. Residential transactions plunged 27.8 per cent to 3,896, according to the Land Registry.
Market analysts said they expected slow sales to prevail for some time, putting home prices under pressure.
This was evident yesterday as major Hong Kong developer, Henderson Land, increased its discount offer from 10 per cent to up to 20 per cent for the latest batch of units at its Mong Kok residential project, High Park Grand.
Other developers have been grappling with the same problem of poor investor appetite, trying a range of mouth-watering incentives, from aggressive second mortgages to deep discounts.
"Property buyers will sit on their hands if the stock markets in Hong Kong and the mainland continue to be volatile," said Alva To, senior managing director of real estate services firm DTZ/Cushman & Wakefield. "Home prices could see a decline of 5 to 10 per cent from current levels."
Prices rose more than 10 per cent in the first half. To said the pressure on home prices means they could grow at a single-digit pace this year.
According to Land Registry data, August saw 5,197 registered transactions, down 29.2 per cent from July and 34.23 per cent less than August last year. In terms of value, property transactions fell 31.2 per cent month on month to HK$38.09 billion, the lowest in 16 months.
The number of home sales last month fell from July's 5,393 to 3,896, which was 37.28 per cent lower than a year ago. Total sales value fell 30.27 per cent to HK$31.06 billion from the previous month.
"Home price growth momentum is definitely under pressure and could see a modest decline if the situation persists," said Derek Chan, head of research at property agency Ricacorp.
Apart from the volatility in stock markets, analysts also blamed a paucity of project launches and slower economic growth on the mainland for the decline in home sales.
In the primary market, the number of units sold last month fell 32.7 per cent to 759. In the market for used homes, sales fell 26.9 per cent to 3,271 deals.
As there is usually a lag of a few weeks between a transaction and its registration at the Land Registry, the August figures reflect the market in July to early August.
Midland Realty chief analyst Buggle Lau said he expected to see further decline in transaction volumes in the September data.
The low tide in sales did not, however, seem to affect the long-term outlook of developers for the luxury residential market. K Wah International yesterday beat 12 developers to win a residential site in Pak Shek Kok, Tai Po, for HK$3.03 billion. The market was expecting a winning bid of HK$2.5 billion to HK$2.8 billion.
To said the overall market was stable but he expected some panic selling by investors who had suffered stock market losses.
This article appeared in the South China Morning Post print edition as: HK property sales plunge to 17-month low