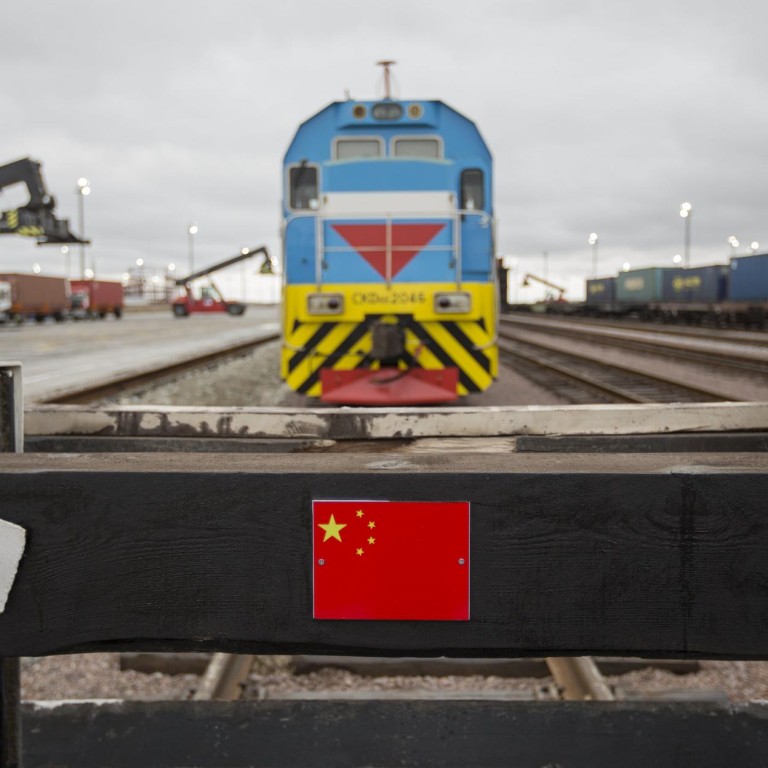 Silk Route still has obstacles in Kazakhstan's red tape
Landlocked nation's bid to become alternative to sea route between China and Europe is hobbled by costly and time-wasting red tape
Kazakhstan wants to establish itself as a major trading hub between China and Europe and get a share of a US$600 billion market, but it will have to drop tough, often time-wasting regulations that hurt its reputation as a cross-border trading partner.
The landlocked Central Asian country has its eye on one day claiming a tenth of China-Europe traffic from maritime shippers, using its strategic location and help from major cargo handler Dubai Ports World.
Its geographical position - it has a 1,780km border with China - suggests it is well placed to offer an alternative land route to maritime shipping for cargo from China, Japan and Southeast Asia.
One train service, linking the southwestern Chinese city of Chongqing with Germany's Duisburg, already runs regularly, reducing delivery time by up to two-thirds compared with maritime shipping.
But using the railway route costs about twice as much as the sea route, making it practical only for time-critical shipments or high-value-added goods.
The train running between Chongqing and Duisburg, for example, has delivered Acer and Asus computers to Europe and Mercedes and BMW cars to China.
Kazakh officials often refer to the development project overland through Central Asia as the new Silk Route. The original one, used in antiquity and the Middle Ages, was also based on Chinese exports.
Among factors that may attract more global transporters are perks such as being able to consolidate or split shipments along the way and maintain stockpiles close to Europe at a low cost.
In order to offer those, Kazakhstan has built a dry port near the Khorgos border crossing point, 300km east of the country's biggest city and commercial hub, Almaty.
At the heart of it are parallel tracks of Chinese and Kazakh standards - whose gauge differs - where trains from both countries can swap, load or offload containers instead of going through chassis exchange as they do at other border crossings.
Around those, the authorities hope, investors lured by tax breaks will build warehouses and even factories - with energy to be provided by a gas power plant connected to the nearby pipeline that pumps natural gas from Central Asia to China.
One company that had expressed interest in setting up operations in Khorgos was German chemicals giant BASF, said Karl Gheysen, CEO of Khorgos Gateway and the leader of a small team of Dubai Ports World managers working on the project.
"To be honest, what I am telling you is the history of how [Dubai port] Jebel Ali started," he told diplomats and reporters as he presented the project.
Dubai is often cited as one of the most successful examples of economic diversification, having switched to logistics, trade and tourism as its main earners when the emirate's oil reserves all but ran out.
In trying to replicate Jebel Ali's success, Kazakhstan joins the likes of Gulf nations such as Saudi Arabia and Oman, which have also established special economic zones around their ports.
However, Kazakhstan's legal framework is as different from that of Dubai as its climate - arid and with freezing winters.
While the United Arab Emirates ranked No 8 for trading across borders in the 2015 Doing Business survey by the World Bank, Kazakhstan was in 185th place out of 189. The survey measures factors such as the time and money required to carry out import and export operations.
Although it partly reflects Kazakhstan's huge size and distance from the sea, survey data also shows that preparing documents and securing customs clearance for a container takes a month in Kazakhstan, against just five days in the UAE.
This article appeared in the South China Morning Post print edition as: Silk road still has obstacles in Kazakhstan