Yuan
Get more with myNEWS
A personalised news feed of stories that matter to you
Learn more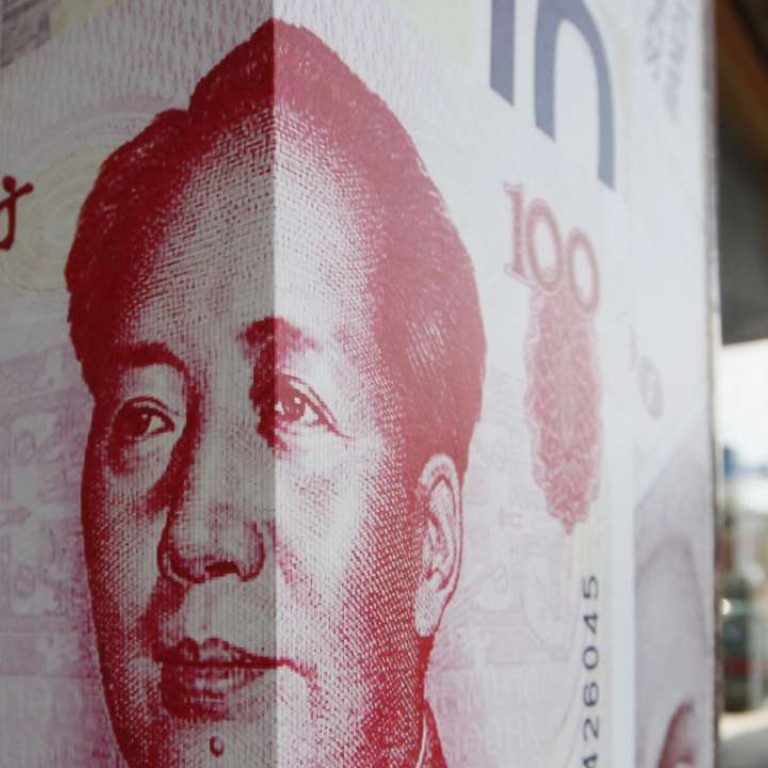 Hong Kong should develop itself as a mainland bond trading hub, think tank says
The city is a global leader in offshore yuan trading, but that could change amid new competition
Hong Kong will need to develop a bond connect programme with the mainland and develop more yuan investment products if it is to retain its role as the leading offshore renminbi centre, as new competition emerges from other markets, according to a government think tank.
"Hong Kong is losing out its first mover advantage as the first city worldwide to develop the offshore yuan business. Nowadays, London, Singapore, and many other cities are also developing the yuan business aggressively. Hong Kong is no longer unique as the only offshore yuan centre," said Qin Xiao, a former banker and a member of the government appointed Financial Services Development Council (FSDC).
Another challenge for Hong Kong is that foreign banks will be able to invest directly in the mainland bond from February, cutting their need to invest in the offshore yuan market.
However Hong Kong could also capture business opportunities as China opens its capital account and as the internationalisation of the yuan progresses, Qin said. But the city would also need to make a change of the type of yuan products it offers.
Since 2003 the city has offered yuan deposit services for individuals, and from 2009 yuan trade services for companies. Qin said Hong Kong now would develop more bond products for central banks.
"Hong Kong traditionally has not been a powerhouse in the bond market. It is also traditionally not a place for the central banks to conduct major transactions . The city needs to do more to provide the investment services for the central banks and other major institutions, which will be big buyers of yuan bonds and other yuan assets in the following years," Qin said.
From October, the International Monetary Fund will include the yuan into its Special Drawing Rights, alongside other reserve currencies such as the US dollar, yen, pounds and euro. Qin said the central banks and big fund houses worldwide that track the SDR will increase the among of yuan held in reserves to about 1 trillion yuan (HK$1.2 trillion), up from about 550 billion yuan currently.
"If Hong Kong would have the yuan bonds and other yuan investment products for these central banks, it would provide huge opportunities to Hong Kong," he said.
Wang Tao, UBS's head of China economic research and a member of the mainland opportunities committee of FSDC said although mainland China has allowed overseas central banks to invest in the mainland bond market directly, these central banks would still like to invest in Hong Kong because of the city's English-speaking proficiency and banking standards that in line with international practises.
She said the local government and the Hong Kong Exchanges and Clearing should work with mainland authorities to offer more bond products and facilitate closer ties with stock exchanges in Shanghai and Shenzhen so as to allow investors to conduct cross border bond trading.
The Hong Kong government should also lobby the central government to issue dim sum bonds in the city, such as three-month short term bonds.
She said the Hong Kong government should also lobby Beijing to increase Hong Kong's RQFII (renminbi- Qualified Foreign Institutional Investors) quota substantially so as to enable Hong Kong financial firms to invest more in the mainland bond markets.
"Hong Kong should also develop more yuan hedging tools for the central banks and other overseas investors to trade in the city to hedge their risks," she said.