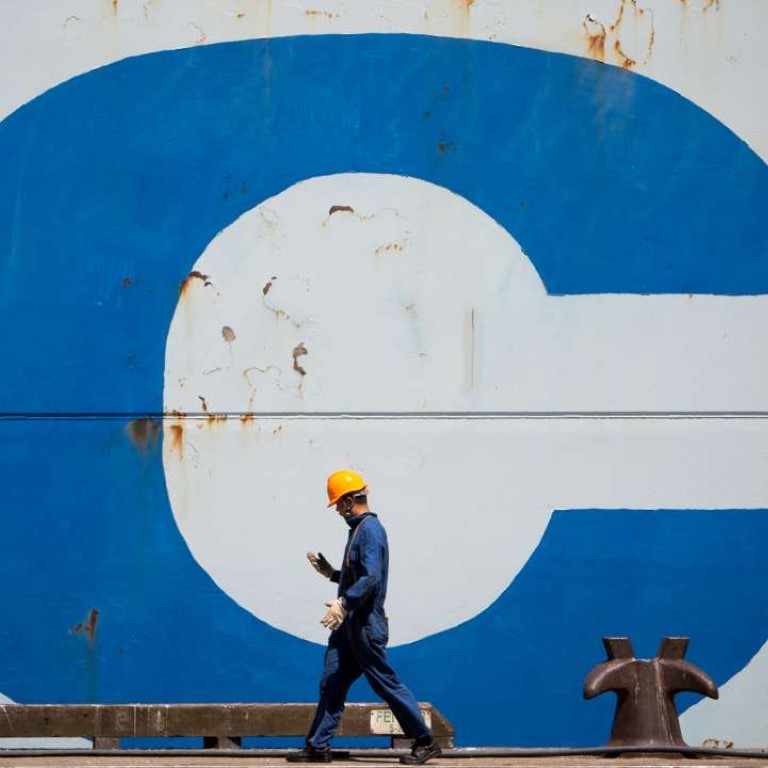 China's Cosco Shipping increases shareholding in Qingdao Port
Chinese shipping giant makes strategic investment to increase competitive edge
Mainland based shipping giant
Cosco Shipping Holdings
announced that its subsidiary Cosco Shipping Ports will subscribe for about 1.02 billion non-circulating domestic shares in Qingdao Port International for about 5.8 billion yuan (HK$6.6 billion).
Out of this, about 3.2 billion yuan will be settled by the transfer of Cosco Shipping Ports' 20 per cent equity interest in Qingdao Qianwan Container Terminal to Qingdao Port, while the remaining balance of 2.6 billion yuan will be settled in cash.
If the proposed new H shares issuance plan of Qingdao Port is taken into consideration, Cosco Shipping Ports will acquire about 16.82 per cent stake in Qingdao Ports through this transaction and raise its shareholding in the company to about 18.41 per cent.
The announcement came few days after last week's unconfirmed report that Cosco was planning to take over Hong Kong based Orient Overseas Container Line. Last week, mainland media Caixin reported that Cosco had made a bid for OOCL, citing unidentified sources.
OOCL declined to comment last week but said the shipping industry has experienced a number of changes in the past year, which in turn had triggered speculation about potential mergers and acquisitions.