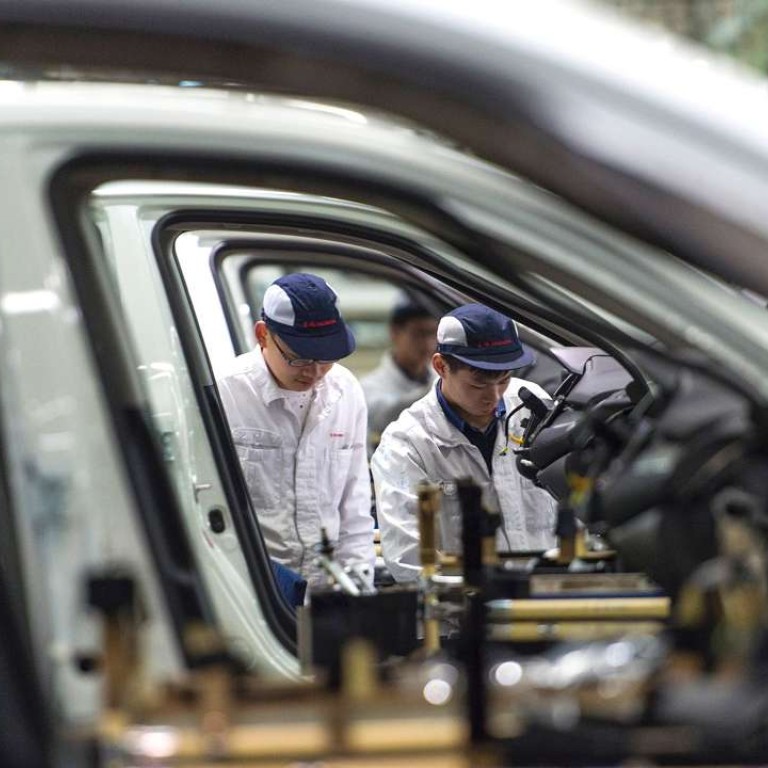 Opinion: China's faster-than-forecast economic growth may lose pace in second half
Tightening policies may lead to a downturn in the second half. Barring unforeseen "black swan" events like geopolitical tensions, the yuan should have a smoother sail in 2017, compared to last year.
The Chinese economy is firing on all cylinders at the moment.
Last week's activity data has exhibited broad-based strength across many sectors of the economy, suggesting a very strong carry over of momentum from late last year.
Real gross domestic product growth quickened to
6.9 per cent in the first quarter
, easily exceeding market expectations. But the more eye-catching outturn was nominal growth, which jumped to a five-year high of 11.8 per cent.
Nominal growth is important – perhaps more so than people give it credit for – given that business profits and household wages are linked more to it than real growth.
Not surprisingly then, industrial corporates have enjoyed a surge in profitability and confidence, while income growth for urban households has picked up noticeably in the first quarter. These will form a base for sustaining the momentum in domestic demand for the coming months.
Delving deeper into the data, a few details are worth highlighting.
Second, within the aggregate fixed-asset investment, a favourable development has been a rebalancing from public investment to private investment. The latter has been supported by improved business conditions, accelerating public-private partnership projects and recovering external demand. A continued pickup in private-sector investment will bode well for maintaining intrinsic growth in the economy and allows the authorities to scale back short-term stimulus.
Third, while not as conspicuous, household consumption continues to form the backbone of the economy. Retail sales rebounded handsomely to 10.9 per cent, after the weak start to the year due to soft auto sales. Solid wage growth and positive wealth effects from rising house prices have lifted consumer confidence to a multi-year high.
Finally, external conditions have also improved. Exports resumed growth in the first quarter after their 2016 contraction, with forward-looking indicators, such as export orders, indicating robust demand. At the same time, risks of protectionism (from the US) have eased after the Xi-Trump Summit. We think exports growth shall remain steady in the near future.
Overall, the Chinese economy appears to be running full steam ahead on strong domestic demand and recovering exports.
However, economic cycles in China are sensitive to official policies, which, we believe, have passed their inflection points for those relating to the property market and shadow banking.
The incremental tightening, as explained below, should eventually lead to a downturn in the mini-cycle later this year.
Already, the targeted (top-tier city) markets have started to wobble, with slowing house sales and price growth. We think the authorities are determined to control the housing bubble, and will exercise further restraints if the existing measures fail to curb momentum.
But barring black swans of these sorts, we think macro stability in China, and globally, will enable the yuan to tread a more steady path this year than in 2016.
Aidan Yao is senior emerging Asia economist of AXA Investment Managers
This article appeared in the South China Morning Post print edition as: Yuan to maintain a steady course despite policy tightening