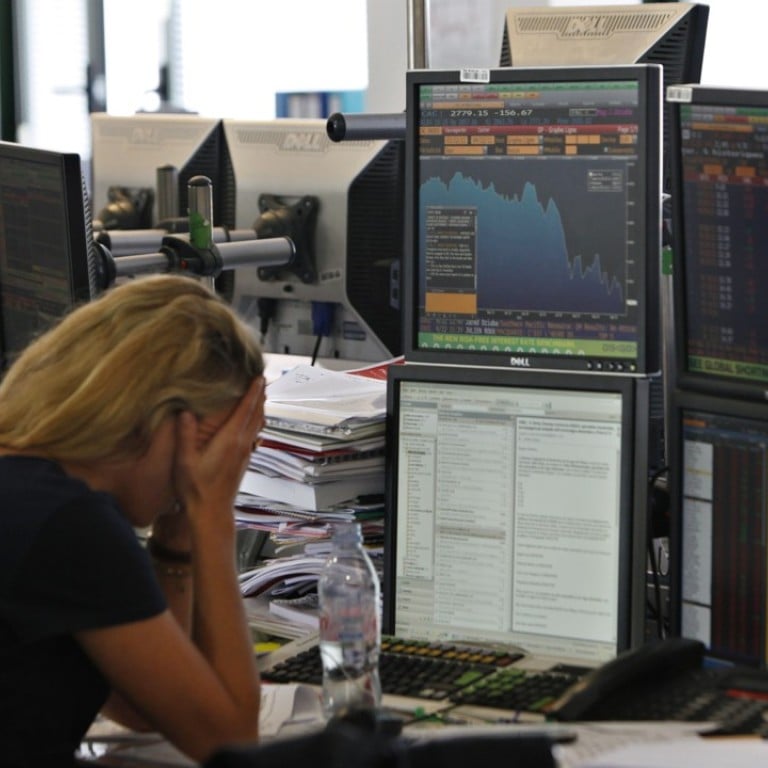 French election looks set to lift European equities but Italy may bring new risks
European equities are expected to outperform in the long term if centrist candidate Emmanuel Macron wins the French presidency in the run off election on Sunday, said analysts.
"It is clearly a very market-friendly outcome," said Martin Skanberg, fund manager for European equities at Schroder Investment Management, referring to the fact that Macron won the first round of the French elections.
Analysts at BNP Paribas hold similar views, expecting modest upside potential for European equity markets on relief over the election outcome. "[We are] likely to see VSTOXX volatility [the most watched European volatility index]decline sharply," they said.
Structural issues with the so-called European project have weighed on international investor sentiment meaning there is ample room to see a rotation back into risk assets and global equities.
"If you look at the degree of underperformance in European equities versus the S&P 500 or the global index, then equities are believed to be in the very early stages of a turnaround," said Skanberg.
The French CAC 40 Index increased 7.5 per cent in 2016 compared with 11.2 per cent for the major US S&P 500 index. Hong Kong stocks, however, just rose 3.6 per cent in the same period.
Looking at fundamentals and valuations, Europe is structurally under valued, said Skanberg. "Within global equities...probably the eurozone looks particularly attractively valued," he added. "Not only are valuations attractive, we also now have the prospect of improving earnings momentum too. So, having potentially removed this big tail risk, it does open up plenty of room for further rotation."
The defensive sectors – those stocks not correlated with the economic cycle – are more worthy of investment in the face of a rotation into the euro and eurozone assets, said Skanberg, who recommends pharmaceuticals that "have lagged quite a lot" but offer a combination of excellent valuations with earnings potential. There is also room for selective banks and other French domestic sectors like automotive and construction to do well, he added.
However, Keith Wade, chief economist and strategist at Schroder Investment Management, warns that the risk for Europe may come from Italy. "Italy is definitely the next big event to focus on," he said. Although the populist Five Star political movement led by Beppe Grillo is doing well, it would need a coalition to get into power, analysts said. There are even divisions within the party so it is not clear it would actually want to leave the euro, said Wade.
"So how it plays out in terms of leaving the euro, perhaps that risk is lower than the risk connected with the French election," said Wade. "But it could be quite chaotic. This would perhaps not be such a flashpoint problem as leaving the euro, but it might be a problem for two or three years down the line."
Regarding the impact of a Macron presidency on the French economy, Wade expects it "could provide a small uplift in growth".
Macron is talking about fiscal stimulus, including plans for a €€50 billion (US$54.5 billion) investment fund, and cutting corporate taxes.
"In line with his left-leaning centrist position, he also has some quite redistributive policies on tax and benefits," said Wade. "He is also very pro-EU, so perhaps we will see a revival in the France-Germany axis and more talk of integration. These are all quite market-friendly policies."
Skanberg said that while one can take a much more positive view on the recovery of the French economy, he warned that Macron needs to square a very difficult circle to deliver true economic change for France.
"He needs to make French corporates more competitive. He wants to remain pro-EU but also needs to address the problems of the welfare state at the same time as reducing the budget deficit. This will be difficult to accomplish," Skanberg said. "There is room for really strong earnings progression for the French economy, if you consider labour reform and changes to the 35-hour week and to corporate taxes."
This article appeared in the South China Morning Post print edition as: Italy draws concerns as French poll to lift shares