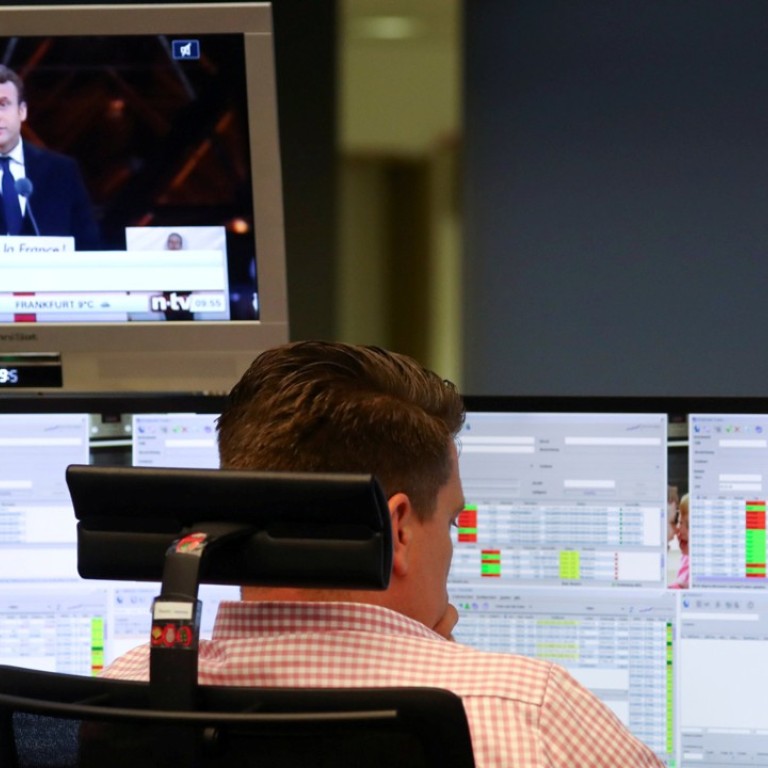 European stocks close steady as Macron's win in French poll appears already priced in
European stocks closed near their highest level since August 2015, ending the session little changed after centrist Emmanuel Macron's victory in the French presidential election, indicating investors had mostly priced in the outcome that polls had consistently predicted.
The Stoxx Europe 600 Index slipped 0.1 per cent at the close, while the Euro Stoxx 50 Index lost less than 0.5 per cent. France's CAC 40 Index fell 0.9 per cent after rallying in the previous two sessions. Among industry groups, real estate and travel companies climbed the most, offsetting a drop in miners. The region's stocks had already rallied since the first round of the presidential election on April 24, with the broader Stoxx 600 still up 9 per cent this year.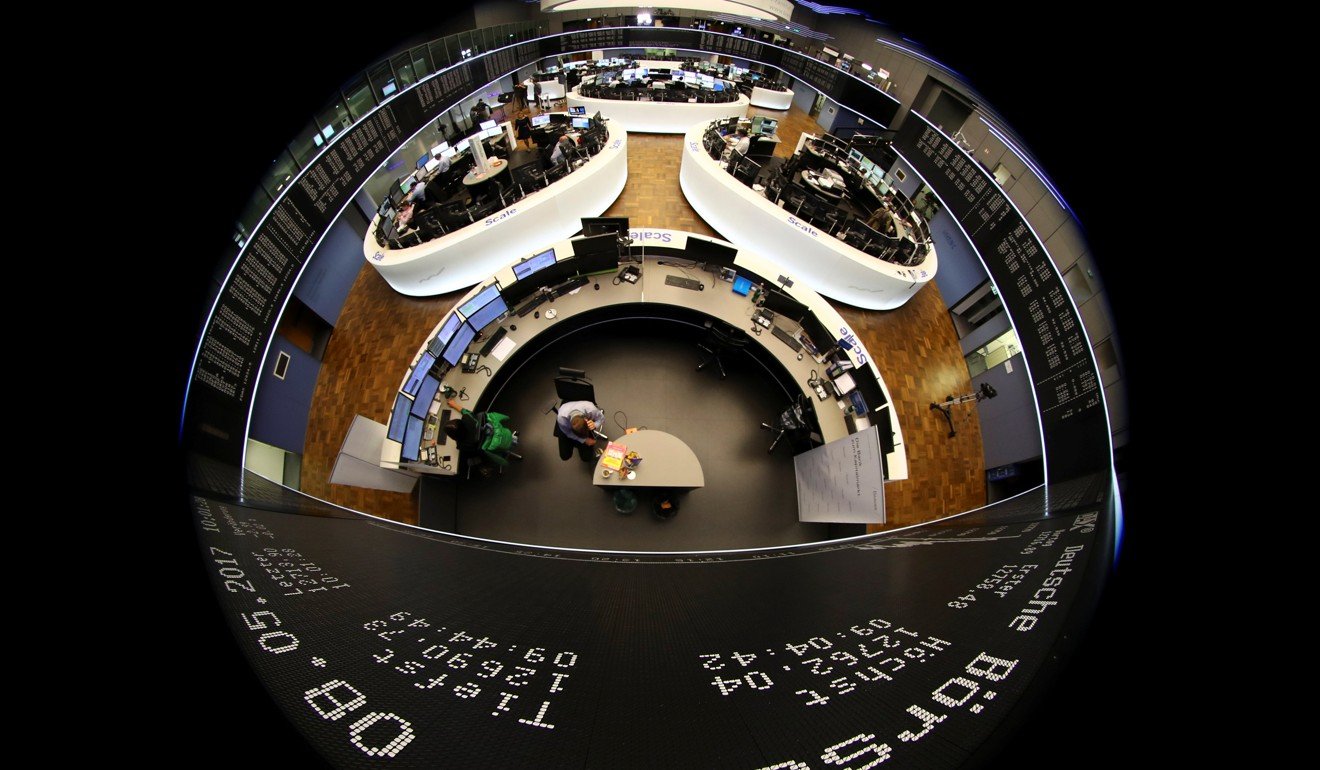 Macron received 66 per cent of expressed votes. The far-right, anti-euro Marine Le Pen, who sought to take France out of the European Union, had 34 per cent.
Some analysts argue Macron's victory has been largely priced into the stock market, as polls had repeatedly predicted he would win against Le Pen by a wide margin.
"Overall, any (further) sustainable upside in stocks should be limited," Bankhaus Lampe equity strategist Ralf Zimmermann wrote in a note.
The outcome will likely release the "political handbrake" which has impacted investor behaviour thus far, Citigroup strategist Jonathan Stubbs wrote in a note.
He expects international investors, including those from the US, to now buy more European equities. The Vstoxx index of Euro Stoxx 50 volatility dropped 15 per cent, its biggest decline since April 24 after the first round voting results were announced.
German factory orders expanded for a second month as Europe's largest economy picked up speed, in the latest sign the region's economic recovery is strengthening.