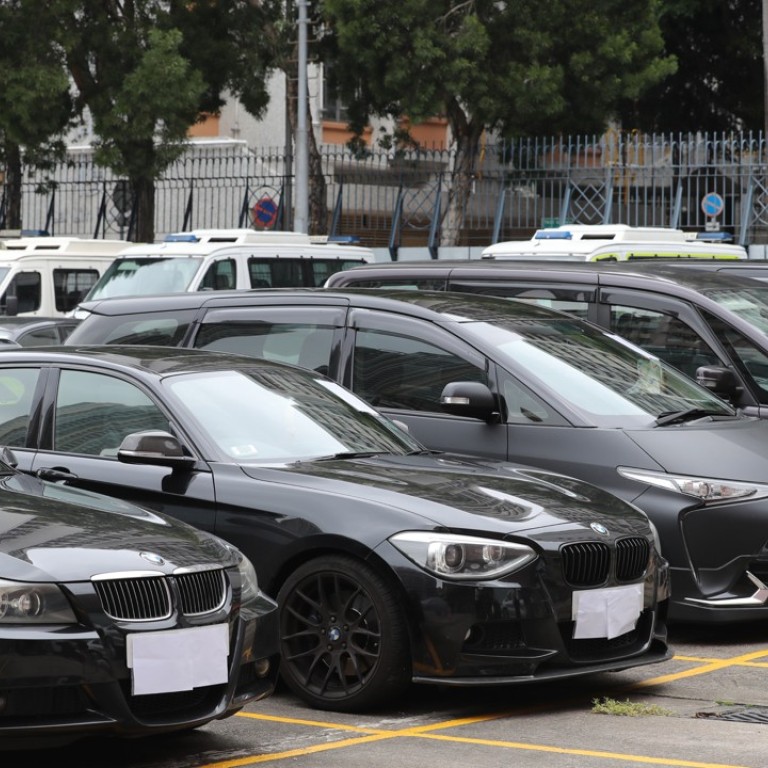 Opinion
Mind the Gap
by Peter Guy
Mind the Gap
by Peter Guy
Hong Kong's Uber arrests show the city's talk of innovation cowers before a monopoly
The arrests signal and symbolise what the Hong Kong government really thinks of technology: write all the apps you wish but do not undermine any of our monopolies. Or we will shut you down
The taxi driver whipped out a tired-looking placard and reminded me of yet another regular increase in local taxi fares.
I paid cash, without complaining, for another uncomfortable ride in a dilapidated taxi that does not take credit, debit or stored-value cards and devices – in the 21st century.
It was like an existential scene out of Martin Scorsese's Taxi Driver, where the loser-hero cannot understand the senselessness of the situation.
My fellow columnists at the South China Morning Post have accurately explained what is going on here: a craven defence of politically connected owners of grossly inflated taxi licences against Uber. But there is a darker, more ignorant and sinister conspiracy against technology development in Hong Kong.
Technology is only supported if you do not threaten traditional, entrenched industries in the city – no matter what service improvements you offer for the general public.
Last week, 22 Uber drivers were arrested in Hong Kong on suspicion of driving without a permit to operate a hired car and without third-party insurance during a three-week undercover police operation that ended with a series of raids across the city.
It certainly was a priority because it was the biggest operation of its kind, according to a Post report that cited police insiders. They said the crackdown was "necessary" because a March court ruling against the city's controversial online car-hailing service failed to discourage drivers from joining Uber.
It could have been worse. At least Hong Kong's Uber drivers were not beaten up and forced to witness their cars torched like the ones in Paris.
However, this perverse campaign makes Hong Kong look exceedingly foolish, backward and hypocritical as it tries to market itself as a technology hub and gateway to the China technology market, where ride-sharing apps thrive.
InvestHK, the government's foreign investment arm, is unable to explain how it assisted the establishment of Uber in Hong Kong, only to silently stand aside while Uber is persecuted like an international criminal organisation.
Then, our Innovation and Technology Bureau is simply mute in the face of the government's attack on one of the world's leading technology start-ups.
The mandate of the bureau is: "We aim to develop Hong Kong into a knowledge-based economy and an innovation hub for technology and its application in the region." To do this, it will "strengthen support for the innovation and technology sector; facilitate the development of the information and communications technology industry, encourage commercialisation of research and development results", among others.
Uber Hong Kong, founded in mid-2014, has so far served one million passengers in the city using more than 30,000 drivers, with 80 per cent of them working as part-timers. It certainly represents a proven and commercialised business suitable for Hong Kong.
Instead, we must witness the shameless protection of an old industry and a decrepit business model against innovative technology that threatens an existing monopoly. Entrenched interests have persuaded the government to purge a clear and present business threat.
Disintermediation always causes pain among the established order, which will resist at all costs to public benefit. While other major metropolitan areas have found a way to work Uber's services into the insurance regime, the Hong Kong government has procrastinated for more than two years.
But worst of all, it signals and symbolises what the Hong Kong government really thinks of technology: write all the apps you wish but do not undermine any of our monopolies. Or we will shut you down.
All the glossy promotion about the city's commitment to financial technology and other start-ups is only a shallow public relations campaign of the most cynical order.
Peter Guy is a financial writer and former international banker
This article appeared in the South China Morning Post print edition as: The emptiness of technology talk in HK