Bitcoin
Get more with myNEWS
A personalised news feed of stories that matter to you
Learn more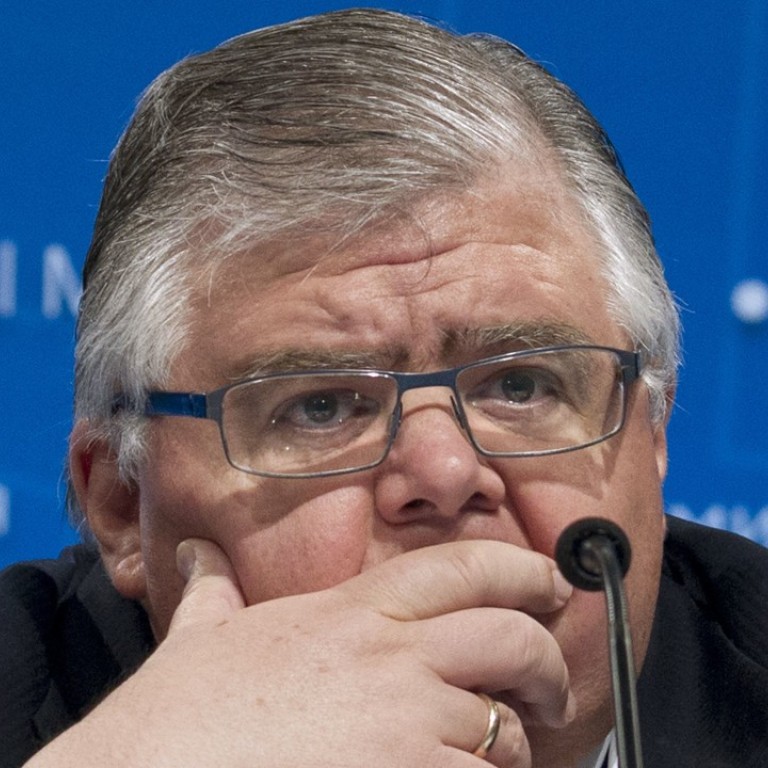 Bitcoin recovers from plunge to under US$6,000 - but US and German experts are calling for crackdown
The chairman of the US SEC said he may seek crypto legislation, while the head of the Bank for Int'l Settlements called on global heads to deal with the 'disaster' of bitcoin
The price of bitcoin fell as low as US$5,922 on Tuesday before clawing its way back up to US$7,076 in New York, according to Bloomberg composite pricing.
But while the cryptocurrency tried to find stability, it came under attack from US Securities and Exchange Commission Chairman Jay Clayton, who told the Senate Banking Committee that he may ask them to pass legislation to improve oversight of virtual currencies like bitcoin.
It was also slammed by the new head of the Bank for International Settlements, Agustin Carstens, who, in separate remarks, called on countries to crack down on what had become "a bubble, a Ponzi scheme and an environmental disaster."
Clayton, who testified alongside Christopher Giancarlo, chairman of the Commodity Futures Trading Commission (CFTC), said the agencies were coordinating with the Treasury Department and the Federal Reserve on the subject of cryptocurrencties.
But he added that lawmakers may have to clarify and enhance regulatory powers.
"We may be back with our friends from Treasury and the Fed to ask for additional legislation," Clayton said when asked whether Congress needed to act on virtual currencies.
His comments are the strongest indication yet that US federal authorities are mulling new laws to scrutinise virtual currency trading and investing.
Meanwhile, Carstens - speaking at Goethe University in Frankfurt, Germany - implored those in political power to rein in cryptocurrencies while they still can. 
"If authorities do not act pre-emptively, cryptocurrencies could become more interconnected with the main financial system and become a threat to financial stability," he said, 
"There is a strong case for policy intervention. Appropriate authorities have a duty to educate and protect investors and consumers, and need to be prepared to act."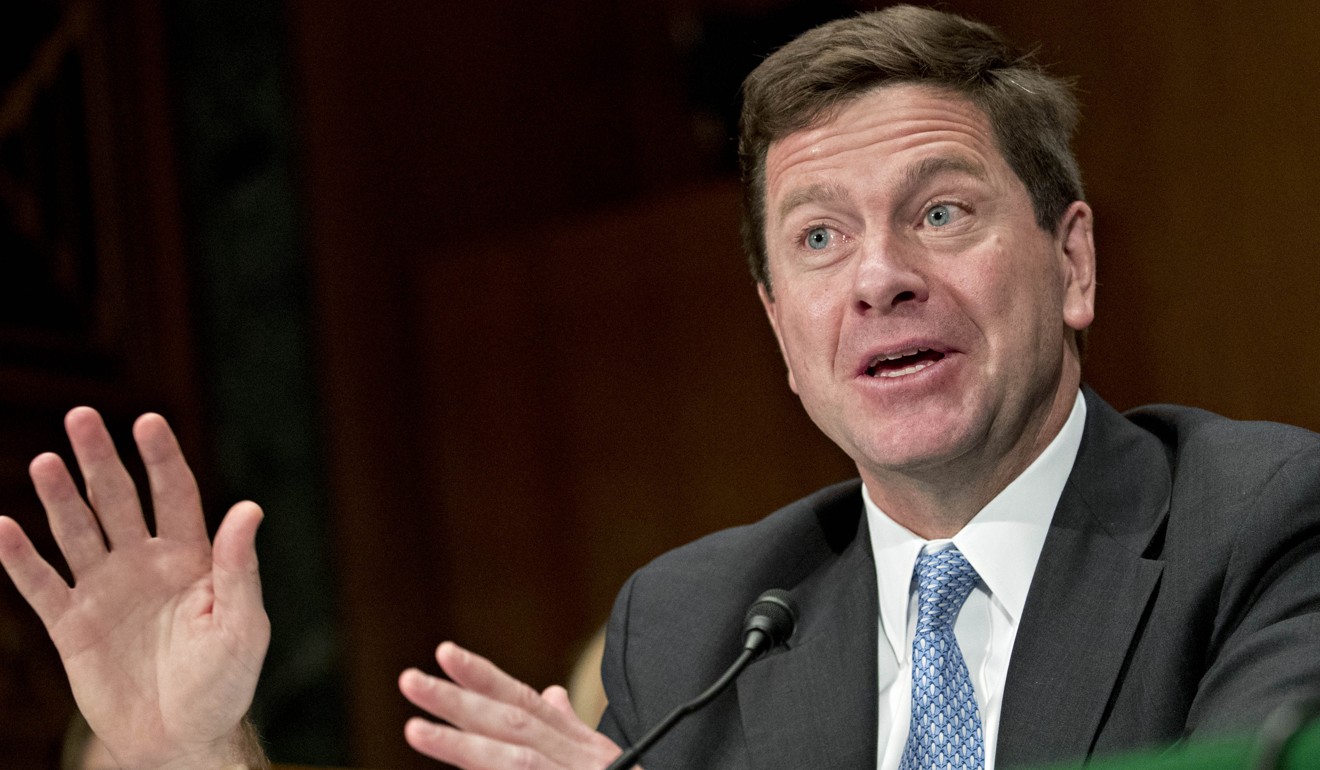 Carstens, a former governor of Mexico's central bank, said that despite the meteoric rise of bitcoin, cryptocurrencies were merely "pretending" to be currencies and were "unsafe", potentially facilitating tax evasion, money laundering and criminal finance. 
As the head of the body that represents the world's central banks, his comments are the clearest sign yet that global regulators are preparing a crackdown on bitcoin.
The price of bitcoin rose by 900 per cent last year, making it the best performing asset of 2017. It hit a peak of near US$20,000 in the week before Christmas. 
However, it has fallen by more than 50 per cent since the beginning of 2018, as investors grow increasingly fearful of intervention by regulators. 
Bitcoin is not recognised by any central bank and allows people to bypass banks and traditional payment methods to pay for goods and services. 
Carstens said central banks should in particular pay attention to the ties linking cryptocurrencies to real currencies, to ensure the relationship was "not parasitic".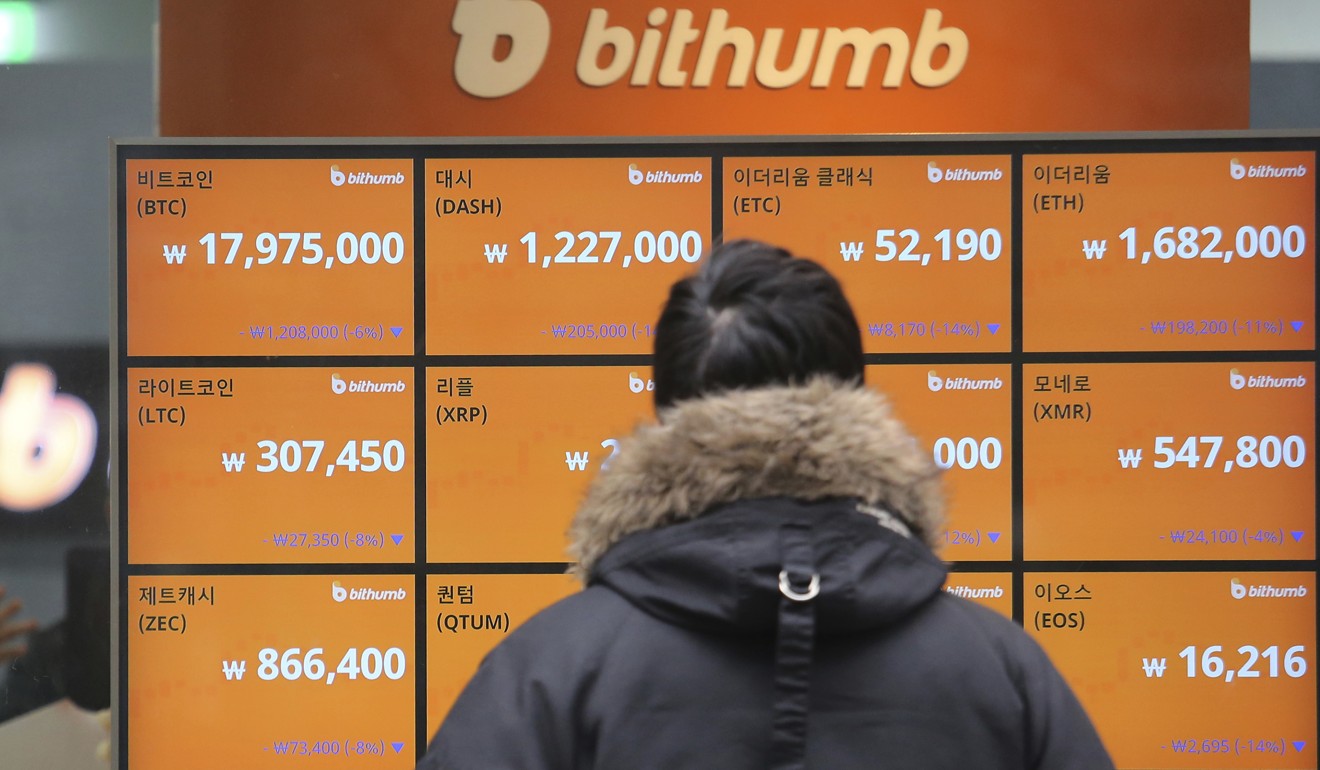 Carstens' comments follow a string of warnings on bitcoin from authorities and economists around the world, including India, the US, and South Korea. 
Facebook has banned bitcoin and other cryptocurrency adverts on its site. 
Meanwhile, Lloyds Banking Group has banned customers from using its credit cards to buy bitcoin, amid fears it could be left in debt as the cryptocurrency's value deflates.