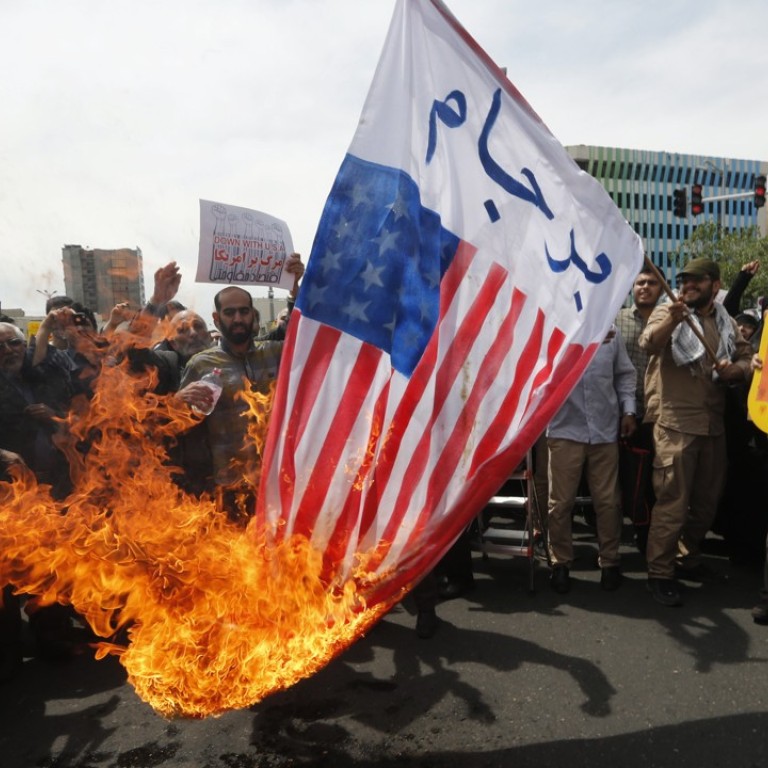 It's time to get the popcorn and buckle your seat belts as Soros gets under Trump's skin
For a man of his vintage, 87, George Soros has some serious social-media-age game.
Arguably no one in finance gets under US President Donald Trump's skin - or that of his investing peers - more than the Hungarian-turned-American billionaire.
Soros did it again last week, lighting up Twitter with warnings that "another major financial crisis" is looming. He trolled the Twitter president by connecting the dots to his White House.
In tweets and speeches, Soros said turmoil in Italy reminds us that the "European Union is in an existential crisis." The reason, he said, is that "everything that could go wrong has gone wrong." And Trump, he said, continues to shock "the whole world" by violating the Iran nuclear deal, "effectively destroying the transatlantic alliance" and with his fast-increasing trade tariffs.
It's bad enough that fallout from Argentina's turmoil has Indonesia defending its currency, and India investors on edge, and that Europe's 2010-2012 crisis is flaring up anew.
Now, Asia has Trump's escalating trade war with which to contend. Trump's tariffs have key allies from the European Union to Canada to Mexico retaliating. They have China's Xi Jinping reportedly lobbying Asian neighbours and Europe to push back collectively.
All of which makes you wonder if Soros is right, and if it's time for Asia to worry about another 2008.
For Asia, the best-case scenario might be a return to 2013, when the US Federal Reserve's "taper tantrum" hit emerging markets. With the Fed raising rates, US 10-year bond yields near 3 per cent, Europe quaking anew and credit markets tightening, renewed turmoil is quite likely. But Trump's trade assault adds an entirely new level of unpredictability.
Just ask Japan's Prime Minister Shinzo Abe, Trump's closest pal among world leaders. Japan's fabled car industry is reeling from Trump's planned 25 per cent tariffs on auto imports. Though Toyota Motor makes millions of cars in the US, its bestselling model there, the RAV4 sports-utility vehicle, is largely made in Japan. A RAV4 that now costs US$25,000 in Miami or San Diego could soon go for US$31,000.
Soros has been trolling Trump all year, of course. In Davos, Switzerland in January, Soros said: "I consider the Trump administration a danger to the world."
Increasingly, President Xi, Abe and Southeast Asian leaders like Indonesia's President Joko Widodo could be excused for believing the same.
Asia is a far more stable place today than it was in 2013. Governments generally worked to strengthen financial systems and raise defences against market contagion. But a US-led trade conflict that sparks retaliation raises the stakes considerably. One obvious worry: the quadrupling of government debt in developing economies since the 2008 "Lehman shock."
Another: if chaos in markets pushed giant financial institutions to the brink, there are fewer stabilisers - particularly among the biggest economies.
The Fed, European Central Bank and Bank of Japan are all at, or historically near, zero interest rates already. Not much monetary latitude there. Fiscal space for fresh stimulus in Europe and Japan is limited by already crushing burdens.
Trump's America, meantime, just pumped US$1.5 trillion of stimulus into an economy that didn't need it via tax cuts. It means that if another 2008 arrived, Washington has far less scope to rescue the economy.
Soros isn't some perma-bear. But he did see the 1997 Asian crisis coming sooner than most peers. In 2007, he was brought back into the markets when he saw signs a year ahead of the global crisis that it was time to short toxic assets. He made a mint betting against the Japanese yen in 2013.
Soros could certainly be wrong that another meltdown is imminent. The case he makes is hard to ignore though, and suggests it's time to buckle your seat belts.
William Pesek is a Tokyo-based journalist and author. He has written for Bloomberg and Barron's
This article appeared in the South China Morning Post print edition as: Hard to ignore Soros's latest predictions