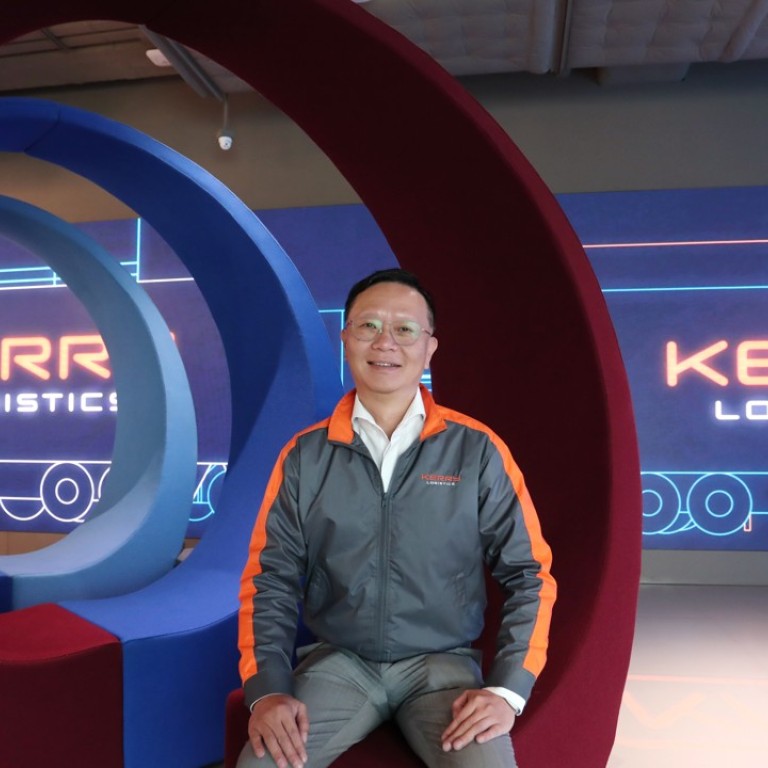 Factories shift out of China to avoid trade war, boosting volume for logistics firms like Kerry
Kerry Logistics Network, owned by Malaysian billionaire Robert Kuok, has benefited from trade war shake-ups at Asian firms
Kerry Logistics Network, a Hong Kong-listed firm owned by Robert Kuok, Malaysia's wealthiest man, has become a beneficiary of the ongoing trade war between the world's two largest economies, as customers shift part of their production lines from mainland China to such destinations as northern Malaysia's Penang to skirt US tariffs.
"Our clients have been shifting part of their production lines as early as March from China to other Asian countries where they already have manufacturing plants," said the logistics company's managing director, William Ma Wing-kai.
The Sino-US trade war has been forcing Kerry's clients to shift their production towards the members of the Association of Southeast Asian Nations (Asean), or to ship finished goods to the Americas to avoid the increased tariffs. Either way would increase shipping volumes, Ma said.
"This is a reallocation of global production bases," Ma said during an interview with the South China Morning Post.
Kerry, one of Asia's biggest shipping and logistics companies, was established in 1981 by the Kuok Group, the flagship of Kuok, who has an estimated wealth of US$14.6 billion according to Forbes magazine.
Listed in Hong Kong nearly five years ago, the company operates in 260 cities in the Asia-Pacific region and its global network covers more than 50 countries from China, Asia, Middle East to Europe.
Further Reading: Hong Kong's industrialists are moving out of mainland China to safer havens in Sino-US trade war

The company transports cargo using air freight, ocean vessels, and cross-border road freight in Asia, and between Asia and Europe. It also offers express services in the region, taking advantage of the increasing intra-Asean e-commerce business.
The ongoing shift of production bases will lead to trade growth in Malaysia, Vietnam, Myanmar and Laos starting in the second half of this year, Ma said, a trend that will last for many years to come.
"Our business in China may be affected a bit, but business in Asia is rising," he said.
The company, with nearly 33,000 employees, has been extending its presence to Asia and elsewhere around the world as it sees business opportunities in the rapidly industrialising economies in the region. There is also the push factor, brought on by growing competition in China and surging operating costs in labour and land prices.
Revenue from China accounts for less than 20 per cent of total turnover, with the rest coming from Hong Kong, Taiwan and Thailand. Business from Asia will double to 50 per cent of total revenue in the next few years, Ma said.
How will Hong Kong be affected by the US-China trade war?

Kerry officially entered Thailand's express delivery market in 2006 when the company failed to get an operating licence in China under Beijing's restrictions on foreign operators. A little more than a decade later, Kerry Express controls half of the Thai express delivery market, handling 700,000 packages every day, according to Macquarie Research.
Volume growth more than doubled in the past five years, with a compounded annual growth rate of 128 per cent, driven by rising demand from online shopping and e-commerce, according to Macquarie.