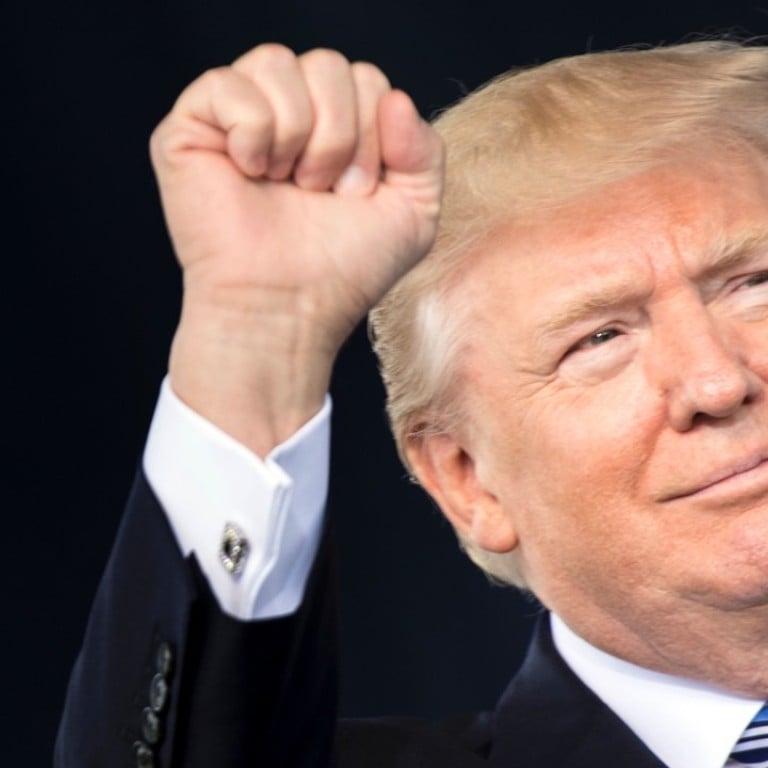 Chinese overseas deals fall amid heightened scrutiny in US
Fall in Chinese outbound M&A activity caused mainly by security concerns under the Trump administration, says PwC
The value of Chinese deals overseas fell almost 40 per cent in the first half of the year, led by a slide in investment in the US amid heightened political sensitivity.
Increased scrutiny of Chinese companies entering the US amid national security concerns under President Donald Trump has led to a sizeable drop in buyouts and mergers, according to data compiled by PwC. The trend is likely to infect cross-border transactions in Europe over the next year, the account giant predicted, pushing some Chinese activity to Asia.
Outbound mergers and acquisitions (M&A) activity from the mainland has declined for two straight years, since hitting a peak in the first half of 2016, which saw 473 deals worth US$141 billion.
In the first six months of this year, the total number of deals dropped 27 per cent to 315, from 429 in the same period last year. The combined value of those deals slid 38 per cent over the same period, from US$66 billion to US$41 billion. It does, however, remain above levels prior to the 2016 peak.
A large chunk of the overall decline in buyouts is down to less US-bound investment, according to David Brown, PwC China and Hong Kong's transaction services leader.
"It is a direct consequence of what is now manifesting itself as a trade war between China and the US," he said at the company's M&A mid-year review on Wednesday. "Before there were tariffs put in place, this was about the US becoming politically sensitive to China coming in and acquiring the technology to bring back and put it to use."
The technology sector saw the highest levels of overseas investment by the Chinese, with 96 deals, in line with the country's Made in China 2025 policy to become a hi-tech powerhouse.
Small transactions in the US will continue, predicted Brown, but "big dollar transactions is where the risk lies."
Europe, meanwhile, surpassed Asia as the primary destination by value for Chinese investment, with US$25 billion spent on 85 deals in the first half of the year. This was led by two transactions: state-owned power company China Three Gorges' US$10.8 billion acquisition of one of Europe's major electricity operators, EDP Energias de Portugal, and car maker Geely's US$9 billion investment in Germany's Daimler.
The United States saw just US$6 billion spent by Chinese firms on 110 deals, while Asia saw the same amount spent on 84 deals.
"US is short on business so we see some movement to Europe, but that too is becoming politically sensitive," said Brown, referring to a strengthening of foreign direct investment laws in Germany and the UK.
Over the next year "political sensitivity around high value, cross-border transactions will considerably enhance in many parts of the developed world, particularly in the US and Europe. That will unquestionably have an impact on cross-border M&A," he said.
These "dampening" effects on high-profile, large transactions should cause a diversion of investment capital towards Asia and "Belt and Road Initiative" countries, he forecast, referring to Beijing's plan to create a new trade network.