Fintech
Get more with myNEWS
A personalised news feed of stories that matter to you
Learn more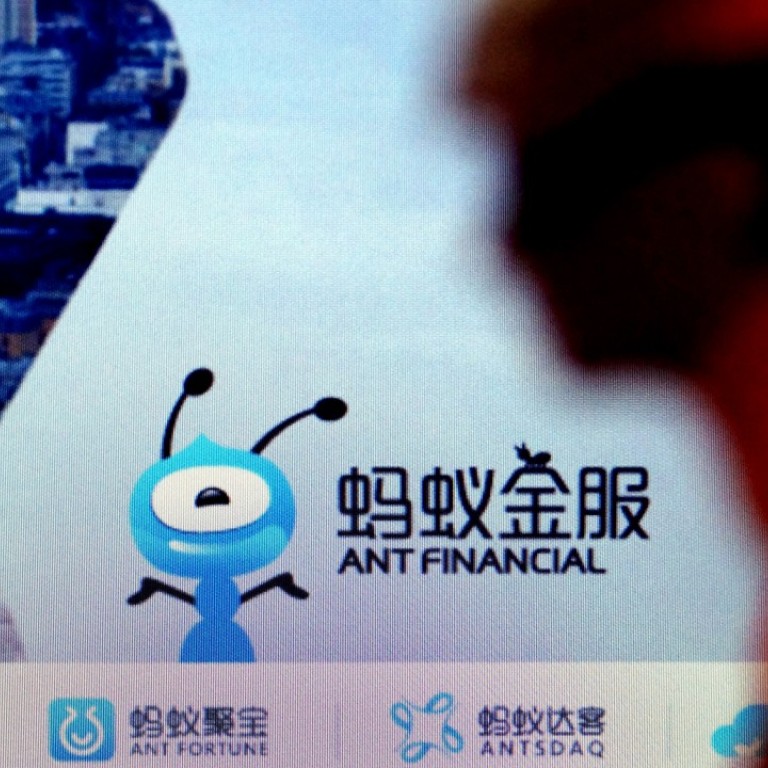 Ant Financial sees huge growth for cashless payments in South America, Africa
China's largest online payment operator anticipate mobile wallet services will be readily embraced by emerging markets outside Asia
Ant Financial Services, China's largest online payment operator, sees mobile wallet applications becoming the next big technology trend in the emerging markets of South America and Africa.
Kenny Man, head of international investment for Ant Financial, said over the next five years, emerging markets including those in South America and Africa will be priority for the company's global partnerships. A clear trend is emerging whereby mobile wallet applications, and financial transactions done over mobile internet, are set for widespread acceptance in emerging market economies.
Over the past three years Ant Financial, the fintech affiliate of Alibaba Group Holding has done nine partnerships. Within Asia, Ant Financial has forged partnerships with local companies in South Korea, Pakistan, Bangladesh and Hong Kong, Man said, adding that the company will continue to expand its footprint in the region.
"China has leapfrogged over traditional credit cards to the mobile wallet. That same change will be even more radical and faster in different parts of the world, whereby people will embrace mobile payments," Man said.
Ant Financial, which just completed a US$14 billion series-C funding round in June from leading investors including Temasek, Canada Pension Plan Investment Board, Carlyle Group, and Government of Singapore Investment Corporation, formally known as GIC, has been increasingly active in expanding its technology and know-how through partnership in emerging Asia.
In April Ant Financial bought a 10 per cent stake in Bangladesh's largest mobile fund transfer provider, bKash, for an undisclosed sum that carries an option for an additional 10 per cent stake. According to media reports, bKash plans to launch a mobile payment app based on QR code, the same technology used by Alipay.
In March Alipay formed a partnership with Telenor Microfinance Bank, a bank in Pakistan owned by Norwegian telecom giant Telenor. Alipay invested US$184.5 million in a partnership that would see Ant Financial help develop its mobile payment and digital financial services.
Man, who was speaking at a venture capital forum in Hong Kong on Monday, said countries such as Brazil, and its North American counterpart Mexico, should enjoy rapid uptake of mobile wallet-style services, which are safer than carrying physical cash.
However, Man conceded the digital platforms involve risks such as cyber attack from organised criminal gangs.
He added that Ant Financial had technical expertise and know-how in managing these risks, qualities that were highly valued by potential partners.
Alipay HK, a joint venture with conglomerate CK Hutchison Holdings, last month launched a blockchain-based cash remittance service in collaboration GCash, a Philippines-based micropayment service.
The service allows cash remittances between the Philippines and Hong Kong.
Man said Ant Financial will seek to leverage the benefits of blockchain in other applications going forward.
Alibaba is the owner of the South China Morning Post.