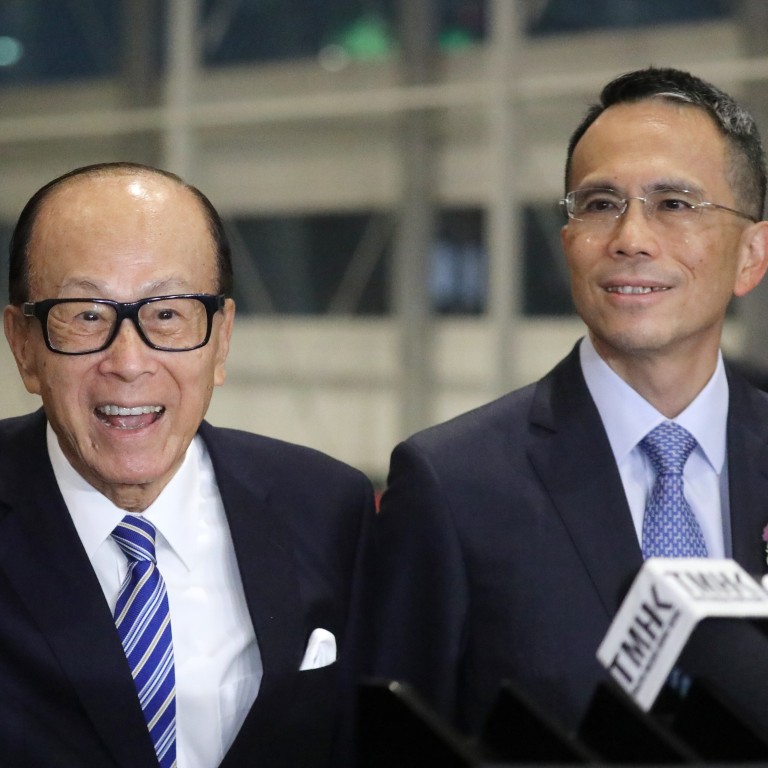 Hong Kong developers buy US$193.5 million worth of own shares in bid to support market, boost confidence
New World Development, Wheelock and Co, and a joint venture owned by Li Ka-shing and Victor Li Tzar-kuoi buy nearly HK$1.5 billion worth of shares last month
NWD and the father-son duo are sitting on millions in paper profit as the value of their investments have since risen
The slumping equity market has prompted some Hong Kong developers and their majority owners to step in and shore up support for investors, while increasing their stakes at the same time.
At least three companies – New World Development, Wheelock and Co, and a joint venture owned by the father-son duo of Li Ka-shing and Victor Li Tzar-kuoi – have been actively involved in buying shares on the slide.
They swooped in on nearly HK$1.5 billion (US$193.5 million) worth of stock last month after prices fell between 20 and 30 per cent as panic over the coronavirus epidemic swept through global markets, according to Hong Kong stock exchange filings.
"The discount to asset value of most listed property companies dropped to their lowest in two decades [last month]," said Jeff Yau, a property analyst at DBS Bank (Hong Kong). "Companies and majority shareholders believe investing in their own business would generate better return than venturing into a new project or investment now."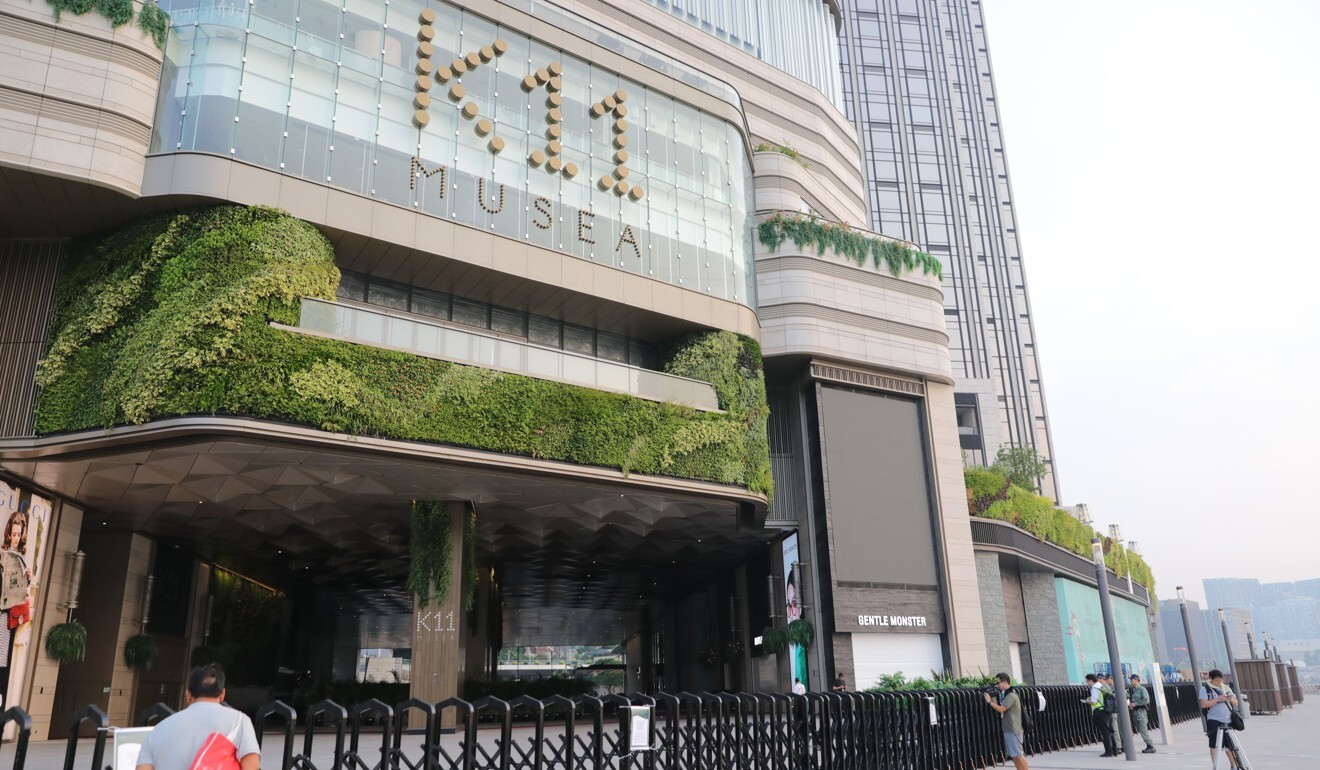 Of the three, only NWD was involved in buy-backs. In March, it spent nearly HK$450.5 million to acquire 54.2 million shares in the range of HK$7.46 to HK$9.5 each. NWD shares have lost 20 per cent this year.
The value of these shares have risen since, with NWD recording unrealised gains of HK$8.57 million as of market close on Friday, Post calculations show.
Hong Kong's second richest man Li and his son Victor, through LVM Unity, bought 18.48 million shares in CK Asset Holdings for HK$694.4 million at prices ranging from HK$36.07 to HK$40.15 each from March 20 to March 30, according to CK Asset.
After the purchase, Li, who is a senior adviser at CK Asset, increased his stake by 0.5 per cent to 34.43 per cent, and chairman Victor also increased his take by 0.5 per cent to 34.50 per cent.
The pair also spent HK$40.8 million to add 850,000 shares in CK Hutchison Holdings at an average price of HK$48.05 and HK$46.48 each on March 20 and March 23, respectively.
Although shares of CK Asset and CK Hutchison slumped 23 per cent and 29 per cent, respectively since January, the duo is sitting on a paper profit of HK$114.2 million as of Friday.
However, Wheelock and Co has not turned a profit on its investment, at least until now. It has made a paper loss of almost HK$20 million on its investments in Wharf Reic and Wharf Holdings as of Friday. It owns a 66.5 per cent stake in Wharf Reic and 70.7 per cent in Wharf Holdings.
Wheelock bought 7.78 million shares in Wharf Reic for HK$242.7 million at the average of HK$33.92 and HK$29.53 each on March 12 and 23, respectively. It also acquired 7.97 million shares in Wharf Holdings for HK$109.55 million at an average of HK$14.37 and HK$12.65 each on the same two days.
Wharf Reic has fallen 36 per cent and Wharf Holdings by 30 per cent this year.
The 50-member Hang Seng Index benchmark was valued as low as 0.92 times the book value in March, meaning the stock prices were below the stated values of the constituent companies. It is the third time the metric has dropped below 1, according to Bloomberg data that began to track the valuations in 1993. The Hang Seng traded at 0.99 times the net asset value on March 31.
NWD, CK Asset, CK Hutchison, and Wharf Reic are all part of the Hang Seng Index.
Yau said companies spending shareholders' money to buy-back shares should proceed with caution. "Building up strong cash reserves is equally important for companies to survive during these uncertain times. Cash is king in current market condition."
He pointed to listed hotel companies who are conserving capital to ride out the slump in business.
Louis Tse Ming-kwong, managing director at VC Asset Management, said the buy-backs and majority owners' purchases are seen as long-term moves, which would help to support the share prices and restore shareholders' confidence.
"Companies with strong cash flow may allocate part of the capital for share buy-back, while tycoons can leverage low interest rates to finance their buying of shares which will allow them to earn higher dividend returns," he said.
Sign up now and get a 10% discount (original price US$400) off the China AI Report 2020 by SCMP Research. Learn about the AI ambitions of Alibaba, Baidu & JD.com through our in-depth case studies, and explore new applications of AI across industries. The report also includes exclusive access to webinars to interact with C-level executives from leading China AI companies (via live Q&A sessions). Offer valid until 31 May 2020.
This article appeared in the South China Morning Post print edition as: Developers spend big to increase investor confidence