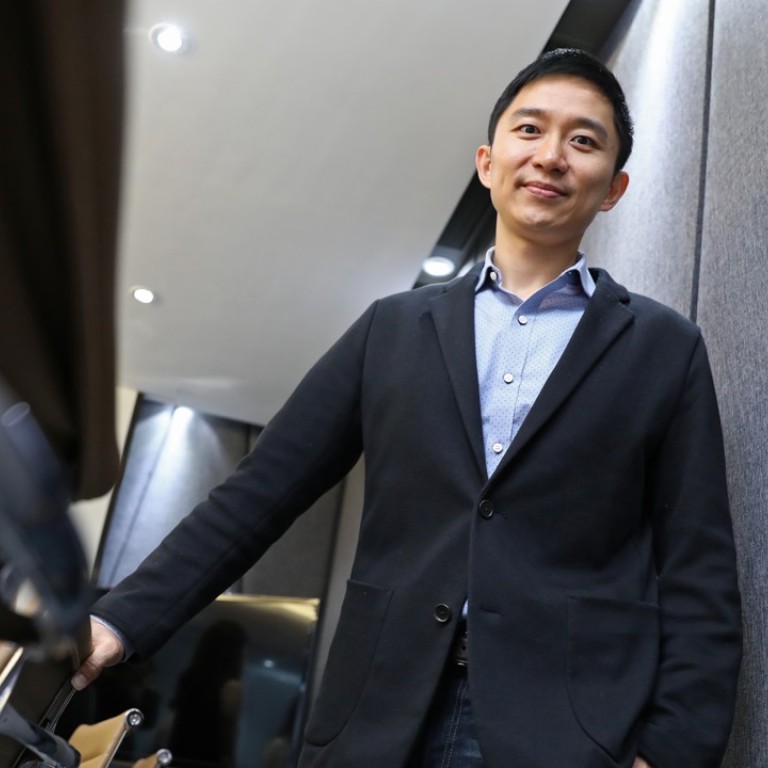 Online insurer ZhongAn uses artificial intelligence to improve its products
China's first online-only insurance technology company, ZhongAn Online Property & Casualty, said it aims to raise its service quality by using artificial intelligence for the pricing of products, underwriting, fraud detection and customer services.
"Machine learning can optimise the quality of customer service, so the development of AI in the insurance industry will certainly be a big trend," said Wayne Xu, the company's chief operating officer.
"At the same time, our young customers are also more comfortable using computer-related services and communication rather than going through phone exchanges."
Ninety-seven per cent of ZhongAn's customer queries are directed to its "chat bot" communication tool without any involvement of humans. A chat bot, short for chat robot, is a computer program designed to simulate human conversation, and typically evolves at a faster pace than human client representatives.
AI can also result in more accurate and personalised pricing for customers than using traditional approaches that rely on humans, whose capability is confined to the level of their training and experiences, he said.
ZhongAn, which was established last year, is known for offering products unheard of in other markets. These were designed with the help of cutting-edge financial technologies that use artificial intelligence and machine learning, Xu said.
One of its policies offers customers protection against a cracked mobile phone screen. By using its newly developed image recognition technology, it can detect whether a photograph shows a mobile phone screen that is in good condition or is already cracked. It can also tell if photos have been deliberately altered or photoshopped, a key application for car insurance policies.
ZhongAn also uses technology for risk management, with AI fraud detection infrastructure being deployed for the discovery of irregular business behaviour. By using big data analysis, the technology had identified a geographic region where agents were selling insurance policies with abnormally high payouts, a widespread practice known in China as "huang niu" in which re-sellers decide themselves the price of tickets.
"Artificial intelligence architecture can handle unpredictable events very well," Xu said.
The company boasts sales of 8 billion policies to 500 million customers but it still expects to make a loss this year, extending the underwriting losses it has made for the past three years.
In the coming years, it aims to realise a profit and lower its combined ratio to below 100 per cent from the current level of 120 per cent. A combined ratio is a measure of profitability used by insurance companies by taking the sum of losses and expenses and then dividing them by the earned premium.
"We plan to use even more technology for our operations in the future, and that should lead to better cost fees and compensation rates in the coming years," Xu said.
Shares of the online insurer have shot up since they were listed at HK$59.70 on September 28, rising by as much as 57 per cent to a record on HK$93.65 on October 6.
ZhongAn's largest shareholder is Ant Financial, an affiliate of Alibaba Group Holding. Other shareholders include internet and social media group, Tencent Holdings, and Ping An, one of China's largest insurance groups.