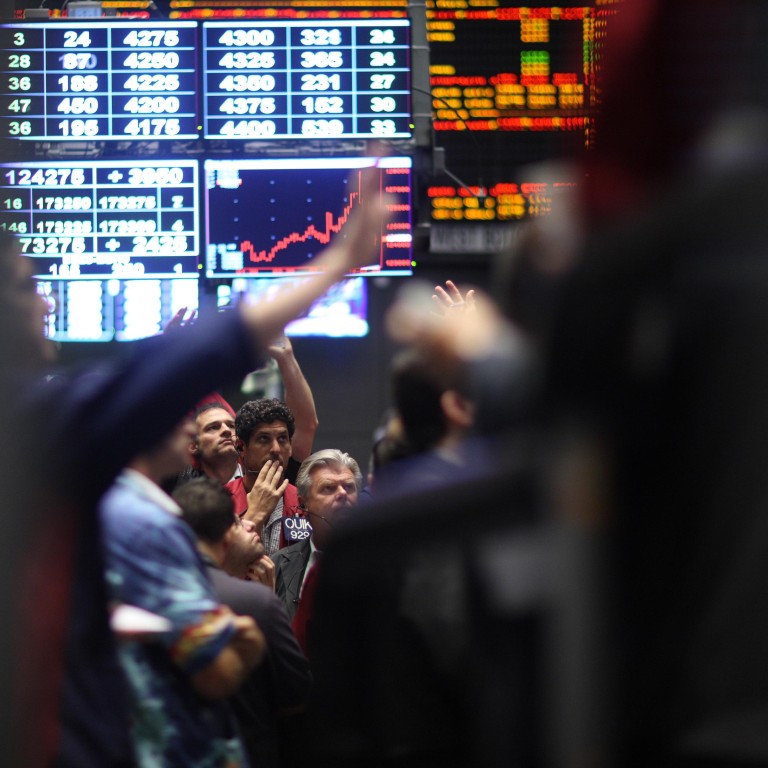 New

|
As LME looks east, CME throws down challenge in West
The London Metal Exchange (LME) Asia festivities have just wrapped up in Hong Kong.
It is the third such annual event since the LME was bought by Hong Kong Exchanges and Clearing (HKEx) in 2012 and each year, it seems, the Asian gathering of the metals industry gets larger.
The grand old London lady of metals trading is all part of Charles Li's vision of positioning Hong Kong as the renminbi gateway between mainland China and international markets. The HKEx chief is confident the LME will help open up a commodities channel to complement the newly-opened Stock-Connect highway.
It's very much still an aspiration but LME Week Asia is where the foundation stones are being laid.
However, while HKEx looks east, US exchange CME has just thrown down a challenge in the west with an announcement it is planning to launch a zinc contract for North American users.
The LME itself is looking to launch new contracts, including a re-entry into the ferrous trading space, in effect counter-challenging CME's existing steel offering.
The stage is being set for a battle for metals market share in the world outside China.
The CME, via its COMEX division, has a long history in the copper market, offering futures, options, "mini" contracts and swaps. Historically, however, it had failed to mount any real challenge to the LME's broader dominance of other base metals markets outside of China.
Until, that is, North American aluminium users rebelled against the LME's well-documented warehouse load-out issues and the resulting disconnect between LME basis price and physical premiums.
CME launched first a physical aluminium premium contract and then an "all-in" aluminium futures contract. Now comes zinc, another opportunistic move to capitalise on dissatisfaction with the LME's storage system. Announcing the launch, Derek Sammann, head of commodities at CME, said the new physically-delivered contract enables industrial users "to take advantage of the integrity and efficiency of our warehousing practices."
The question for CME, though, is whether it can leverage that discontent with the LME's warehouse system to build a North American benchmark that would offer a sustainable price discovery alternative to that of the LME. Right now the jury is very much out.
It is clear that the premium contract, indexed against Platts' Midwest U.S. aluminium assessment, is faring much better. That's not entirely surprising given the massive turbulence in the premium market.
Premiums across the globe, including that in the US, are collapsing and one of the reasons they are doing so is because of the LME's new rules forcing faster load-out. Moreover, the exchange is mulling even harsher measures to force even faster load-out.
One possible consequence is that the premium disconnect vanishes, negating the very reason for using a premium contract in the first place. It's noticeable that the CME's all-in aluminium price contract, which would in theory represent a true alternative pricing model to that of the LME, has struggled to pick up momentum since its launch in May 2014.
If this is only about LME queues, in other words, CME's challenge may last exactly as long as the queues take to unwind. And that goes as much for zinc as it does for aluminium.
The LME, meanwhile, has not been idle either. A full suite of global aluminium premium contracts is coming later this year, including a North American premium contract. Evidently, they too might struggle to gain traction in an environment where premiums are rapidly moving back to historical norms.
LME Chief Executive Garry Jones, speaking at Wednesday's seminar in Hong Kong, pointed out that just because you've recently had a flood, doesn't mean you don't need an insurance policy against future floods.
Well, it all depends on whether you regard the last flood as likely to recur or as a one-off historical anomaly.
Perhaps more strategically interesting is the LME's plan to re-enter the world of steel trading with two new contracts, one for steel scrap and one for rebar. Unlike the existing dormant steel billet contract, these will be cash settled and indexed against The Steel Index (scrap) and Platts (rebar).
Both will be geographically centred on the Turkish market, moving in where CME's Turkish billet contract has failed to get off the ground. It traded just 95 lots last year and failed to trade at all in the first four months of this year.
CME's better established steel contracts, all part of its "virtual steel mill" offering, are rooted in the US market. Their performance has been mixed, ranging from the relative liquidity of the hot rolled coil (HRC) contract to the barely traded scrap contract to the completely inactive HRC options contract.
The exchange-traded steel space outside of China is still very much up for grabs and the LME's second attempt at it raises the stakes for CME.
Time will tell as to how successful it will be. The same holds true of CME's attempt to carve out a North American base metals business from the LME's existing franchise. One thing is for sure, though. The competition for exchange share in the world of metals trading is set to heat up.