HKEX
Get more with myNEWS
A personalised news feed of stories that matter to you
Learn more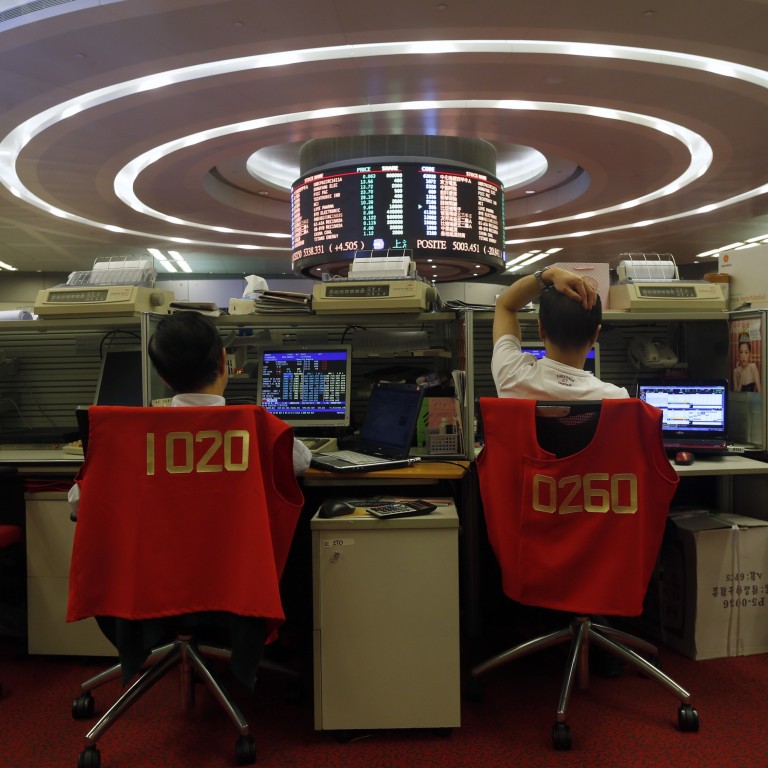 New
HKEx board approves closing-auction system, price control reforms
Reforms will take effect next year as exchange chief scotches reports of delay to Shenzhen link
The Hong Kong Exchanges and Clearing board of directors on Wednesday approved two major reforms to regulate stock price movements, sources told the .
The sources also said HKEx chief executive Charles Li Xiaojia scotched rumours of a delay in launching the proposed Shenzhen-Hong Kong stock connect.
"The CEO told the board that the preparation work is in full swing and the launch is on track for the second half of this year," one of the sources said.
The two reforms passed by the board on Wednesday involve a price brake to check stock volatility and the reintroduction of a closing-auction system for stocks. The on Monday reported the board would adopt these measures.
The sources said the reforms would be implemented next year, allowing HKEx time to change its trading system and brokers to prepare.
The volatility control mechanism passed on Wednesday would introduce a five-minute cooling-off period if a share price moves 10 per cent up or down within five minutes. The rule would apply to 81 constituent stocks of the Hang Seng Index and the H-share index, as proposed earlier, and not to all 1,700-odd stocks.
While the original proposal was to have four such cooling-off periods a day, one source said HKEx opted for only two breaks, one each for the two sessions.
Some small stocks have been swinging 40 to 50 per cent a day recently. There have also been concerns over the prospect of a "flash crash" as more high-frequency traders join the market.
The HKEx board also decided to revive the closing-auction system that was scrapped in March 2009 after just 10 months in operation. Most markets use an auction to determine the closing price of stocks but Hong Kong still takes the median price of the last five orders for a stock as closing price, exposing stocks to excessive bidding and manipulation in the closing minutes.
Under the new system, a 5 per cent price cap will be put on stocks during the auction period, rather than a cap of 2 per cent, as some brokers had pressed for.
Brokers said the two reforms were timely as turnover and volatility had substantially increased since the market rally started in April. A rule change by Beijing to allow mainland Chinese mutual funds to invest in Hong Kong through the stock connect with Shanghai has largely fuelled this rally.
Separately, the Securities and Futures Commission on Wednesday issued its annual report for the financial year to March, which showed it made 9,752 requests for trading and account records from brokers and fund managers for surveillance purposes, up 71 per cent from the previous year.
This article appeared in the South China Morning Post print edition as: HKEx approves closing auction, price controls