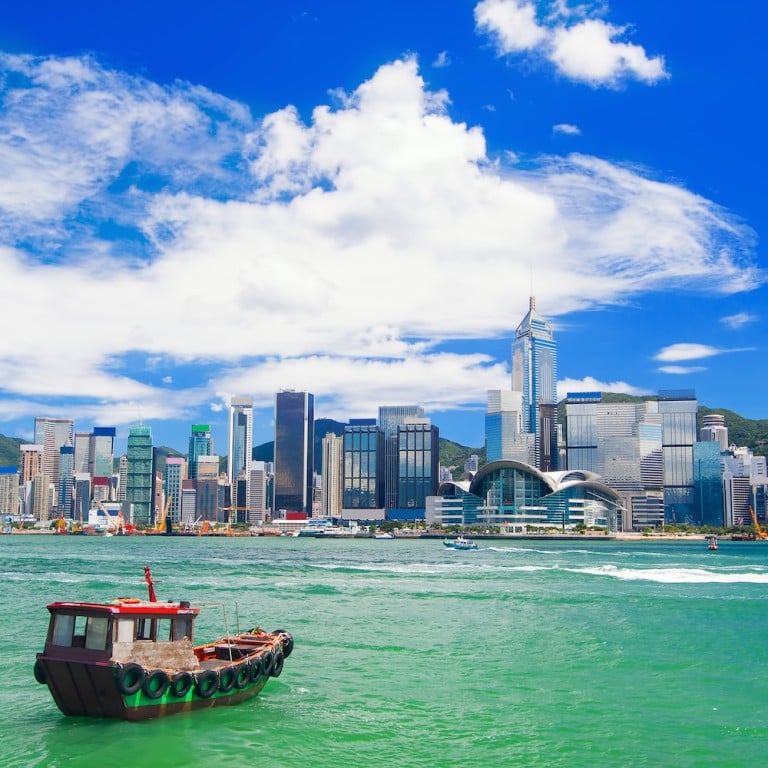 New

|
Hong Kong walks fine line on fintech as regulatory balance sought
The authorities are working on policy blueprint that will support but not constrict the development of financial technology that will make the city a hub
The authorities in Hong Kong are trying to find a regulatory balance that will be less constricting for start-ups without posing systemic risks.
Secretary for Financial Services and the Treasury Chan Ka-keung said a steering committee was still working on a policy blueprint to support Hong Kong's development into a financial technology hub.
Financial technology (fintech) is a line of business based on using software to provide financial services, typically by start-ups, which are more prone to use e-commerce as a way of disrupting established financial systems used by their legacy peers.
"We are focusing on measures needed to promote fintech in Hong Kong, especially to address any potential and existing gaps. And we hope to prepare a blueprint on the sector's development in the near future," Chan said at the Thomson Reuters Pan-Asian Regulatory Summit on Wednesday.
Hong Kong was embracing the challenge of fintech by continuing to nurture a conducive ecology for the sector and fintech would change the way financial services were offered, he said.
"Start-ups bring about novel ideas in delivering financial services. When striking the right balance between protecting consumers and promoting innovation, we have to acknowledge that some of the small fintech start-ups may not have the same resources to deal with regulatory and compliance matters compared with established financial institutions.
"An efficient and trustworthy financial services industry must be underpinned by a regulatory regime that makes customer protection one of its pillars.
"Maintaining robust customer protection measures will give investors confidence in the financial system and enhance systemic resilience. At the same time, regulation should avoid being the hurdle to bringing genuine innovation to the financial services industry that benefits firms and customer."
Bénédicte Nolens, the head of risk and strategy at the Securities and Futures Commission, also sounded a note of caution. "Tech is fine. It is not the field of the SFC, HKMA or MPFA. However, if you're in fintech, you are in finance, which is a regulated area. It's something people in the start-up community should understand," she said.
Nolens said new companies might not be receiving full legal advice from lawyers and that it might be better for them to talk to the SFC when developing new technology projects.
Both Chan and Nolens are members of the government's Steering Group on Financial Technology set up six months ago with the aim of formulating policies to develop the city as a fintech hub.
This story has been corrected to amend the quote from the SFC's Bénédicte Nolens.
This article appeared in the South China Morning Post print edition as: Government walks fine line on fintech