Stocks
Get more with myNEWS
A personalised news feed of stories that matter to you
Learn more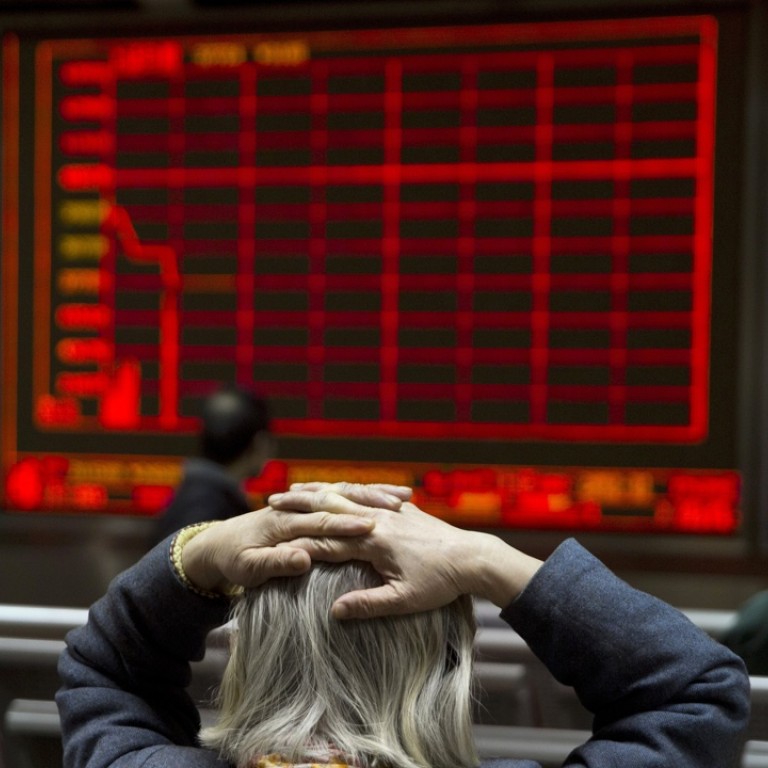 Stranded Chinese investors breathe fire as stock market shuts down again
"The China Securities Regulatory Commission should go to hell," fumed Zhong Linshu.
"I really believe the authorities launched this circuit breaker rule with the intention of keeping the market down," the government official from Zhejiang province said, echoing the anger of Chinese investors left high and dry by yet another market closure on Thursday.
The CSI300 index tracking large-cap stocks fell 5 per cent in just 13 minutes after the market opened in the morning, triggering the circuit breaker for the first time that day. Fifteen minutes later, prices plunged over 7 per cent within a minute, closing down the market for the second time this week.
Zhong, whose shares have lost 30 per cent in just the last couple of weeks, said the new system was ill-timed and has only has made the market riskier.
"We already have the 10 per cent trading limit, what's the point of a circuit breaker? Other countries have it but China's conditions are different and our market is chaotic."
The automatic market suspension rule has again exposed the securities authorities' incompetence and proven that retail investors on the mainland are mere "fish on the chopping board", said Zhong.
Brokers said they are the main victims of the trading suspension as retail investors are venting their frustration at the brokers.
"Client after client came to us and complained," said Wei Wei, an analyst at West China Securities. "Calming agitated investors has become our main job rather than doing market analysis."
China Merchants Securities said in a research note that panic spread after the key indicator lost 2 per cent during intraday trading, with the resulting selling spree bringing about the trading halts in no time.
"Our businesses and jobs are at stake," said Gordon Li, a dealer at Everbright Securities. "Clients are disappointed and many of them will likely stop trading shares."
Eastmoney.com, mainland China's top finance website popular among individual investors, was bristling with rage.
"How many times during this year will the circuit breaker system be triggered? My guess is 100," said one user.
"What's the purpose of the circuit breaker?" sniped another. "If the market had not stopped trading, we would still have a chance to drive up the prices."
Tommy Lin, a finance manager in Shanghai with 18 years of experience in stock investing, said the circuit breaker system itself is fine but the supporting polices are lacking.
"In my opinion, each time the circuit breaker is triggered, securities and listed companies must disclose information. But on Monday, when the circuit breaker was triggered for the first time in the country, we saw no action from the parties concerned," said Lin.
But Lin is not giving up on the share market yet as he says there are no other profitable avenues for investment in China.
With deposit rates low and the yuan on the slide, both long-term bank deposits and financing products are unattractive for him. The property market looks good, but the prices are too high, Lin said. "Hence monitoring stocks every day has become my pastime."