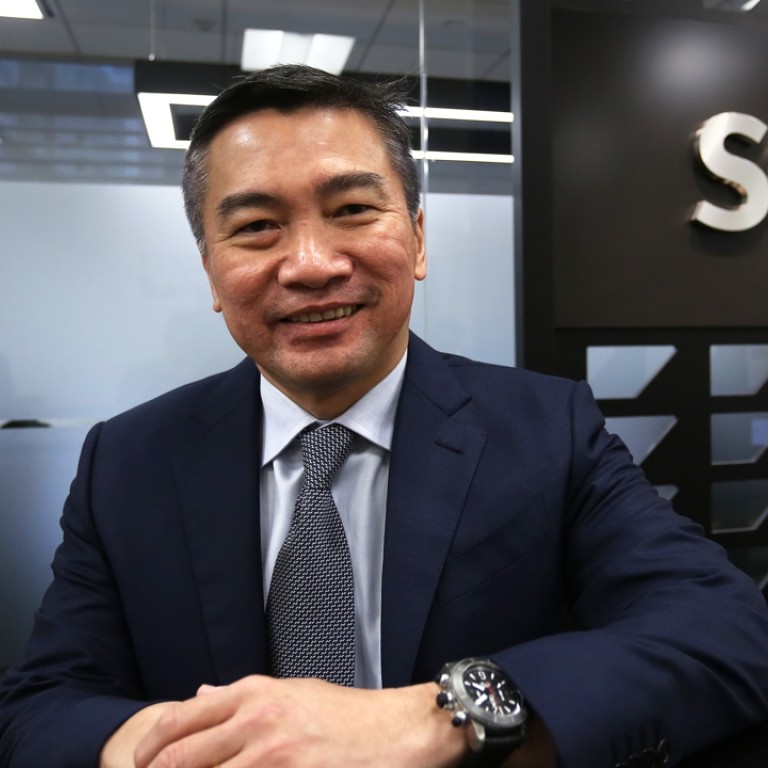 Singapore exchange chief calls for more cooperation with Hong Kong bourse
Straits Times Index has lost about 20 per cent since Loh Boon Chye's appointment in July
Cooperation can be more important than competition for Asia's stock markets, the head of Singapore's exchange said on Thursday.
Singapore Stock Exchange chief executive Loh Boon Chye said working together could grow the pie, but remained quiet on further moves into China by the exchange.
"Access [to China] is clearly a focus for us but it doesn't necessarily mean a connect," he said in Hong Kong.
Loh was appointed chief executive of the exchange in July, after previously working as Asia-Pacific head at Bank of America Merrill Lynch, among other roles.
He joined the exchange in the middle of China's stock market turmoil, which saw the Shanghai market fall by 30 per cent over three weeks in July.
"Clearly it's a tough market but I went into this role recognising what environments can be and spending the bulk of my career in markets, you know their cycles. They come and go," he said.
On Loh's watch the Straits Times Index has lost about 20 per cent, going from around 3,370 in July to as low as 2,530 this month.
Speaking of his chaotic first six months in the job and his desire to increase the number of initial public offerings (IPOs) on the exchange, Loh said fostering cooperation between the Hong Kong and Singapore exchanges could be mutually beneficial.
"You'd be surprised, the general view is that exchanges compete but in my role I've actually seen more alliances and cooperation between exchanges … because the effect of those alliances creates a greater market shares," Loh said. "Each exchange has its strengths and weaknesses."
Singapore Stock Exchange executive vice-president Chew Sutat said each exchange could build on the others' success and even liquidity pools. "Competition makes a [better] headline," he said.
In the less than two years since the Hong Kong and Singapore exchanges signed a memorandum of understanding, Chew said the Singapore exchange had signed up about 12 remote trading memberships in Hong Kong.
"The usage of that link is only one element of how we see the development of the increased liquidity and capital flows between Hong Kong and Singapore," he said. "Over the last few years the number of products we have delivered in Singapore for customers in North Asia including CNH (offshore yuan) futures as well as the A50 futures continue to attract a lot of attention from this market place."
When asked about any plans to introduce more China-centric products or more links to the mainland, Loh said the exchange was considering a range of options. "We have plans, we will announce them when we are ready," he said.
But looking to grow the exchange through more IPOs, Loh said he would not limit his board to Singapore- or even Asia-based companies.
"If we have 40 per cent of our companies coming through outside Singapore, I wouldn't want to limit any opportunities geographically," he said.