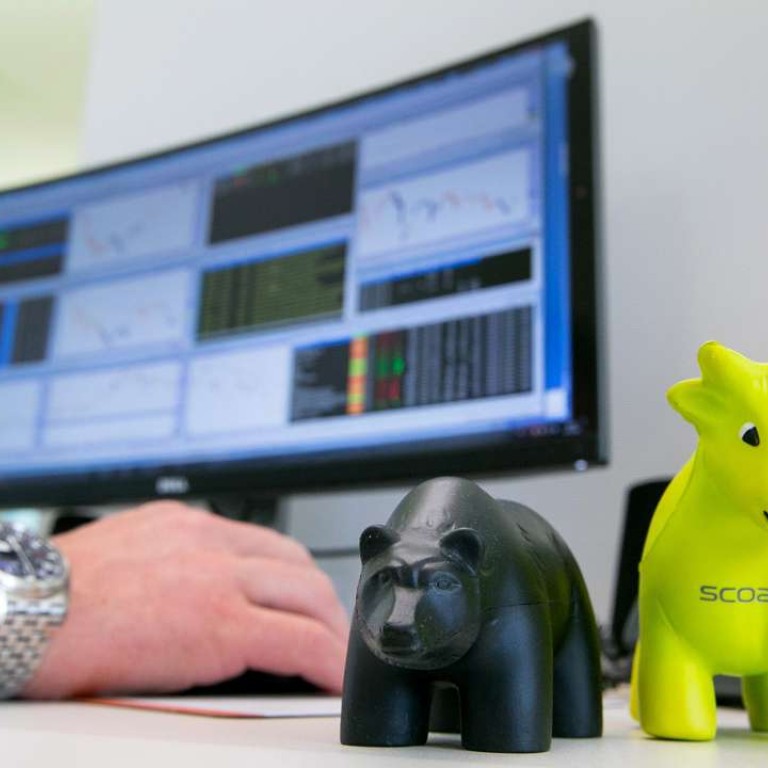 Hong Kong falling behind on fintech, experts warn
City urged to follow Singapore's sandbox model
Hong Kong's lack of a regulatory framework for the financial technologies sector will undermine its competitiveness with Singapore, experts warned on Wednesday.
Ian Wood, a partner at international law firm Simmons and Simmons who specialises in regulatory matters, said Hong Kong was now "a little bit" behind Singapore in terms of fintech development, and what the government's steering group on fintech was proposing had already been achieved in Singapore.
He said the Monetary Authority of Singapore was preparing to host a week-long fintech festival in November to promote the city state as a global hub for innovative financial services, while Hong Kong had seen less specific movement.
"The regulatory regime in Hong Kong is reasonably complex and it can be difficult to determine which regulatory regime applies to fintech service," Wood said. "Coupled with high compliance costs, this can deter entrepreneurs from entering the market."
Wood suggested Hong Kong look at what was happening in Britain and Singapore and follow that. The regulatory sandbox policy applied in London and Singapore had allowed fintech companies the space to develop their ideas without regulatory pressure. Sandboxes are safe places where innovative products and service could be experimented with and rolled out within controlled boundaries.
"I think we're going to see more regulatory sandboxes," Wood said. "This idea of proportionate regulation is very key to developing this industry."
Lack of regulation has made Hong Kong conservative in developing fintech business, in contrast to mainland China, where two firms were among the ten top fintech start-ups last year, according to a report by accounting company KPMG, with Shanghai-based Zhong An Online P&C Insurance leading the way.
"The Chinese government allows fintech start-ups to test their models in the market," Simmons and Simmons counsel Xun Yang said. "When their business grows stronger, the government will give their support and help them to follow the rules."
However, the wait-and-see attitude had seen peer-to-peer lenders such as Ezubao accused of being Ponzi schemes, and the mainland urgently needed improvements to its fintech business rules, Yang said.
Additional reporting by Alice Woodhouse