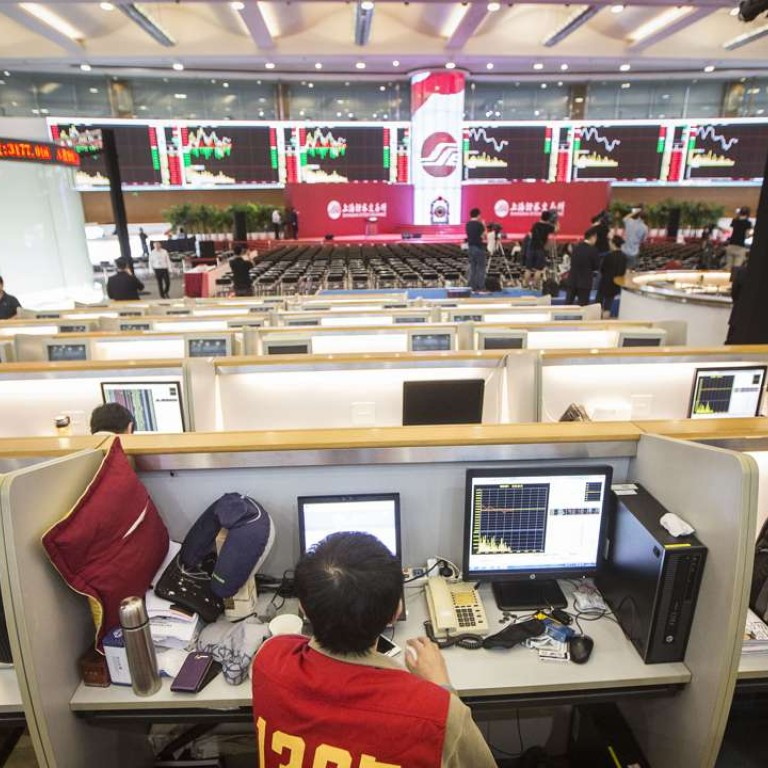 Chinese depositary receipts could be tool to accelerate Shanghai-London trading link
As time difference, capital flow and settlement issues prove stumbling blocks to the planned scheme, experts say CDRs might help manage volumes
Regulators may introduce Chinese depositary receipts (CDRs) as a tool to accelerate the proposed London-Shanghai stock connect scheme, according to analysts.
Exchange officials from Britain and China have been busy since last September planning the connect scheme, which would enable investors on both sides to directly trade stocks listed on each others' market.
But issues including the time difference, capital flow and settlement have proved tricky to solve.
China's central bank, the People's Bank of China, said on Tuesday it would consider introducing CDRs — stock trading certificates, similar to the US-traded ADRs — into the onshore market to allow "eligible foreign companies to issue shares in China", as the country continues pushing for further opening up of its capital market.
Mainland financial media site Caixin quoted Liu Shiyu, chairman of the China Security Regulatory Commission, as saying in Shanghai on Wednesday, that China will "fully support Chinese bourses' opening up and international cooperation" .
Keith Pogson, a senior partner at accounting firm EY, said: "The CDR could be one way of accelerating a London connect scheme.
"The critical Brexit referendum tomorrow may have an impact as to how quickly that could be implemented," he said.
CDRs are essentially certificates issued by a Chinese bank representing a specified number of shares in a foreign stock, that are traded on a mainland exchange.
They are denominated in yuan, with the underlying security held by an offshore Chinese institution.
Hong Hao, chief strategist at Bocom International in Hong Kong, said CDRs could offer a closed-circuit capital flow for stock trading between Shanghai and London, or indeed other foreign bourses, similar to how the Shanghai-Hong Kong Stock Connect has been run for more than a year.
He said they would help the Chinese authorities manage inflow and outflow volumes, while the yuan is still not fully convertible.
Under the current Shanghai-Hong Kong scheme, fund flow has been restricted to closed channels.
For example, mainland investor proceeds from selling Hong Kong shares are transferred back to their accounts in yuan, rather than being parking in Hong Kong, as Hong Kong dollars and used for other investment. Trading is also capped by daily and aggregate quotas.
Guo Shiliang, an independent financial commentator based in Guangzhou, said China was likely to emphasise its commitment to opening up its capital account by introducing CDRs, "particularly at a crucial timing when the yuan is to formally join the IMF's elite Special Drawing Rights basket in October".
But he did not think it currently possible, or any time soon, that China would allow foreign companies to issue new shares, "as the domestic stock market has yet to fully recover from last summer's rout and remains very sensitive to new offerings that may dilute liquidity".
Pogson said one of the biggest challenges would be whether Chinas banks would be able to "redeem" the certificates in China in RMB.
"For example, after a bank pays yuan in China to buy a CDR from an end customer, they would then have to sell the real shares overseas, leaving investors wondering whether they would be able to repatriate the foreign exchange proceeds back home."