Trade
Get more with myNEWS
A personalised news feed of stories that matter to you
Learn more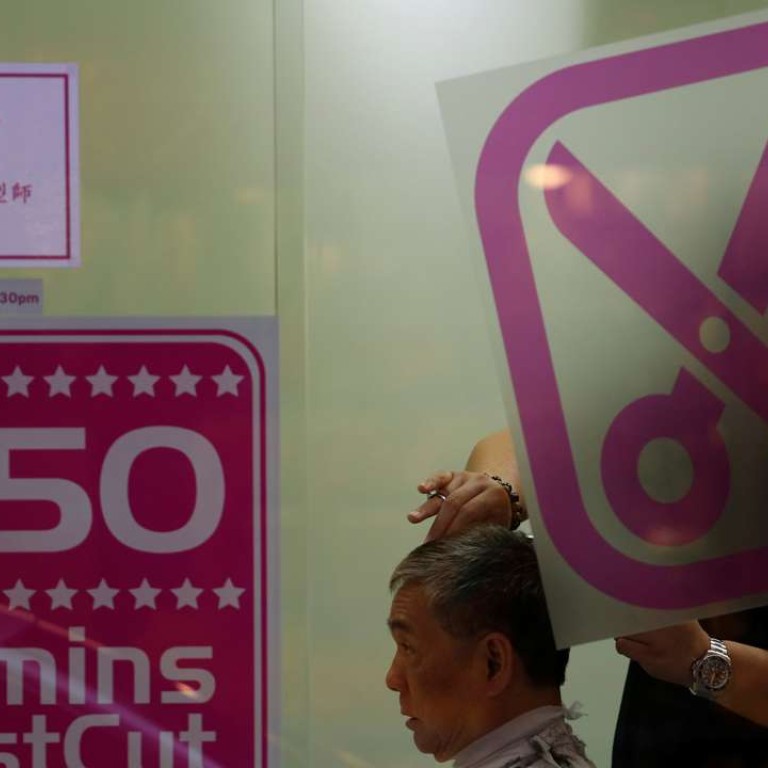 Ready for Brexit contagion? HK likely to enter recession, China's yuan to soften, and Singapore's growth to cool, analysts say
Asian economies may slow down sharply and currencies may be pushed broadly lower as the Brexit contagion hits Asia, with Hong Kong likely to fall into a recession and the Chinese yuan to decline further, according to analysts.
Britain's dramatic decision to break from the European Union has roiled financial markets and sent shockwaves across the globe. Asian economies could soon feel deeper pains through several channels, including the financial sector, trade, investor confidence, and investor psychology, according to analysts from Nomura on Tuesday.
"It's not a temporary contagion. There are going to be several waves [on Asia]," said Rob Subbaraman, chief economist for Asia ex-Japan for Nomura, in a conference call.
Subbaraman said his team had slashed GDP growth forecasts for all major economies in the region and put Asia's aggregate growth at 5.6 per cent in 2016, down from a previous projection of 5.9 per cent.
In the region, Hong Kong may be hit the most, with its 2016 GDP likely to shrink by 0.2 per cent, compared with a previous estimate of 0.8 per cent growth. In 2015, Hong Kong's economy grew by 2.4 per cent. Singapore's projected growth rate for 2016 was also cut sharply to 1.1 per cent, versus an estimate of 1.8 per cent previously.
"Hong Kong and Singapore are both financial hubs and very exposed to UK banks," said Subbaraman. "They also have managed exchange rates, which give central banks less leeway in rate policy. There is also a risk that the HIBOR (Hong Kong Interbank Offered Rate) rates could start rising."
In particular, the reasons that they forecast an "outright recession" for the Hong Kong economy are mainly related to a stronger Hong Kong dollar, which is rising with the US dollar amid global risk aversion.
Hong Kong's reliance on exports also leaves it exposed to Brexit risks, as the city's merchant exports to the UK and the rest of the EU accounted for 14 per cent of GDP in 2015, the highest in Asia, Nomura analysts said.
Their opinions were shared by analysts from Credit Suisse, although the latter's predictions for Hong Kong's economic growth were more conservative.
Santitarn Sathirathai, who leads a group of analysts at Credit Suisse, said in a research note that many Asian economies may take a hit from Brexit, resulting from the potential slowdown in the UK and euro area. Hong Kong, Singapore, and Vietnam look most vulnerable, as they are "the most export-oriented ones with limited policy space to respond to shocks".
However, Credit Suisse analysts didn't call a recession case in Hong Kong. Instead, they expected Hong Kong's economy to slow modestly to 2 per cent in 2016 from 2.4 per cent in 2015. That is slightly higher than a consensus 1.7 per cent growth forecast for Hong Kong.
Meantime, Singapore's economic growth may slow significantly in 2016 to 1.4 per cent, versus 2 per cent in 2015, possibly due to a high weighting of value-added exports in its GDP, which is around 58 per cent, according to estimates by Credit Suisse.
In addition, Asian currencies may be pushed broadly lower against the greenback in the near term, with the Chinese yuan under pressure of further depreciation, said Craig Chan, head of FX strategy for Asia ex-Japan from Nomura.
Chan said his strategy is to long the US dollar against offshore Chinese yuan (CNH), as China's economy is losing momentum after a short-lived, debt-fuelled rebound in investment growth, which may exacerbate net capital outflows and heighten credit concerns. However, he believed it unlikely that Chinese policymakers will devalue the yuan "aggressively".
Chan expects the yuan to weaken to 6.95 per US dollar by year-end from a previously-predicted 6.8 per US dollar. According to Nomura's estimates, the Chinese economy may only grow 6 per cent in 2016, versus its original forecast of 6.2 per cent.
Credit Suisse analysts also predicted a rally in the US dollar against the Chinese yuan over the next several months, with knock-on effects on other Asian exchange rates. They estimated the CNH to weaken to 6.67 against the US dollar over three months, and fall further to 6.88 per US dollar in the next 12 months.
Both Nomura and Credit Suisse expect significantly more monetary easing from Asian central banks, with Nomura analysts projecting three quarter-point reserve requirement ratio cuts from the People's Bank of China by year-end.