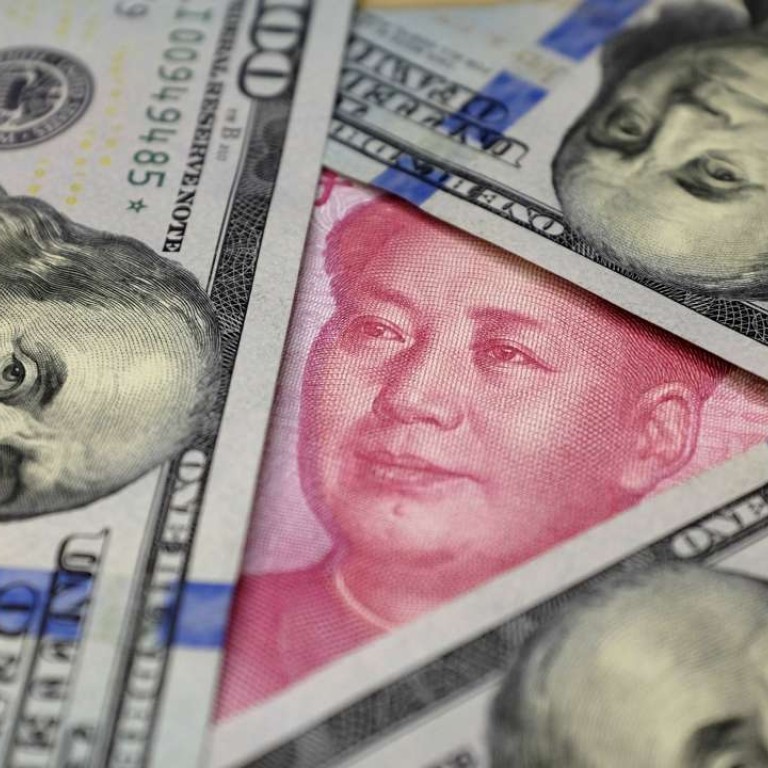 Yuan rallies as US dollar dragged down by fears of a Trump victory
The US dollar slumped as the Republican presidential nominee Donald Trump showed signs of gaining an edge in today's election.
Offshore yuan traded in Hong Kong strengthened by 0.25 per cent to 6.7794 against the greenback in morning trading on Wednesday, before slipping back to 6.7882 as of 10.57 am. It closed Tuesday's trading at 6.7983 at 6am, the weakest closing price on record.
Onshore yuan is trading 0.1 per cent stronger at 6.7738 per US dollar in Shanghai.
The People's Bank of China on Wednesday set the yuan reference point against the US dollar at 6.4832, 15 basis points weaker than the previous day. It is the fourth consecutive day the rate has been cut. The yuan is allowed to trade up to 2 per cent either side of the reference point for the day.
The US dollar index, a gauge of the strength of the greenback against a basket of major currencies, fell by 1.2 per cent, the biggest decline since August, before narrowing the drop to 1.1 per cent. As of 10.53am in Hong Kong it was trading at 96.87.
The US dollar weakened by as much as 2.3 per cent against the Japanese yen in morning trading, the biggest drop since July.
The Mexican peso weakened by 8 per cent against the US dollar at the end of Tuesday's session. Concerns of a Trump victory had weighed heavily on the peso since he threatened to rip up a free trade deal with Mexico and tax money sent home by migrants to fund a wall on the southern US border.