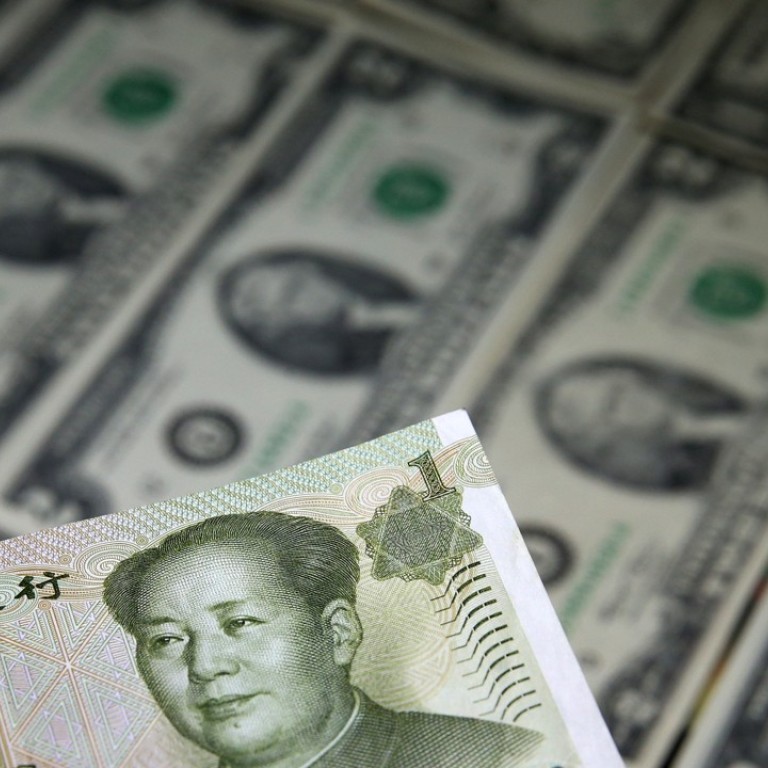 Yuan, Australian dollar hammered after Moody's slashes China's credit rating by one notch
The Chinese yuan and the Australian dollar both declined on Wednesday, after Moody's Investors Service surprised markets by cutting China's credit rating by one notch, citing the country's worsening debt outlook.
In the spot market in Shanghai, the US dollar was changing hands at 6.8905 per yuan at 5.05pm, up 0.08 per cent from 6.8852 late Tuesday.
The offshore yuan in Hong Kong briefly dropped 0.1 per cent against the greenback. However, it reversed losses in the afternoon and turned slightly higher, with the US dollar trading at 6.8787 per yuan, compared with 6.8809 in the prior session.
The Australian dollar fell as much as 0.3 per cent in the morning after the Moody's announcement. Nonetheless, it pared the decline in the afternoon, trading at 74.72 US cents as of 5.05pm. China ranks as Australia's largest single trading partner.
Earlier in the day, Moody's cut its rating on China's debt to A1 from Aa3 and changed the outlook to stable from negative.
"While the downgrade itself has not been regarded as a significant drop, the attention on China's worsening outlook could create jitters," said IG Group market strategist Jingyi Pan.
Moody's cited the likelihood of a "material rise" in economy-wide debt and the burden that will place on the state's finances as reasons for the downgrade.
On Wednesday, the People's Bank of China guided the yuan lower, setting its mid-point rate at 6.8758 per US dollar, down 97 basis points from its previous fixing on Tuesday.