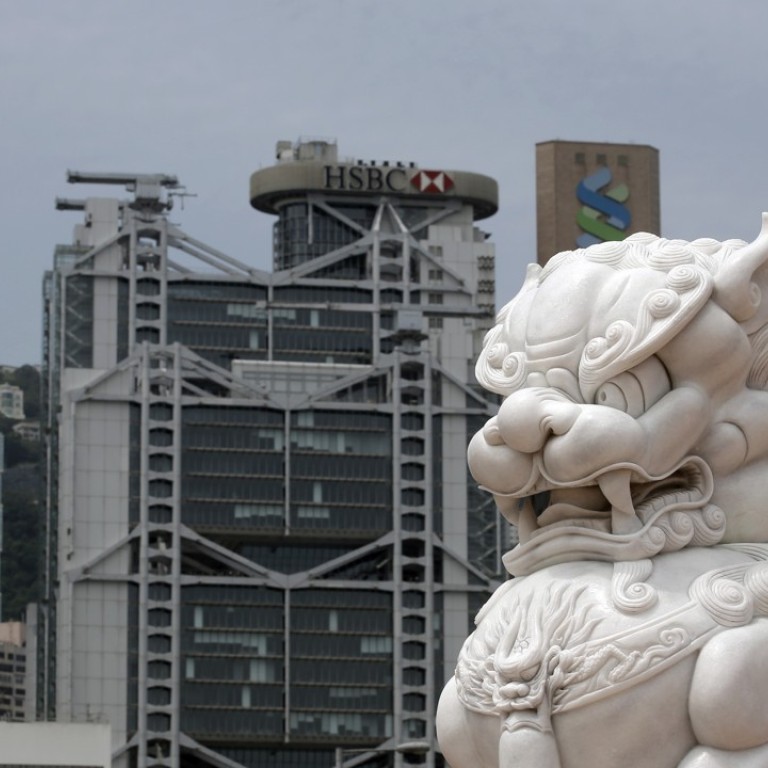 Hong Kong dollar fluctuates after Moody's cuts city's credit rating
Agency cites the impact of China's worsening debt outlook, but Chinese yuan rebounds in Shanghai, despite also having its rating cut
The Hong Kong dollar weakened slightly Thursday, after Moody's Investor Service cut the city's credit ratings, citing the impact of China's worsening debt outlook.
Moody's also cut its credit rating for China on Wednesday, citing slowing economic growth and rising debt that it says will erode the country's financial strength.
The Hong Kong currency fluctuated within a tight range between 7.7866 and 7.7917 during the day. By 5pm, one US dollar bought HK$7.7902, up 0.02 per cent from HK$7.7888 late Wednesday.
The Hong Kong currency is pegged to the US dollar at HK$7.8, but can trade between 7.75 and 7.85. Under the peg, the Hong Kong Monetary Authority can intervene when the Hong Kong dollar trades beyond the band.
Moody's Investor Service on Wednesday night downgraded Hong Kong's local and foreign currency ratings by a notch to Aa2, hours after it cut China's credit ratings for the first time in 28 years, citing concerns that credit trends in China will have a significant impact on Hong Kong's credit profile due to the two's close economic, financial and political ties.
On Thursday, the onshore Chinese yuan rebounded sharply in Shanghai following losses in the previous session. By 5pm, the US dollar had weakened 0.3 per cent to 6.8683 yuan from 6.8901 late Wednesday.
The offshore yuan also firmed, with the US dollar trading at 6.8615 yuan, compared with 6.8744 yuan late Wednesday.
In other foreign exchange trading, the ICE US Dollar Index fell 0.3 per cent to 96.931. The US dollar strengthened against the Japanese yen to ¥111.75, up 0.2 per cent from the prior session.
The euro traded at US$1.1245 versus US$1.1219 on Wednesday, and sterling bought US$1.2980 versus the previous day's US$1.2972.