A-shares
Get more with myNEWS
A personalised news feed of stories that matter to you
Learn more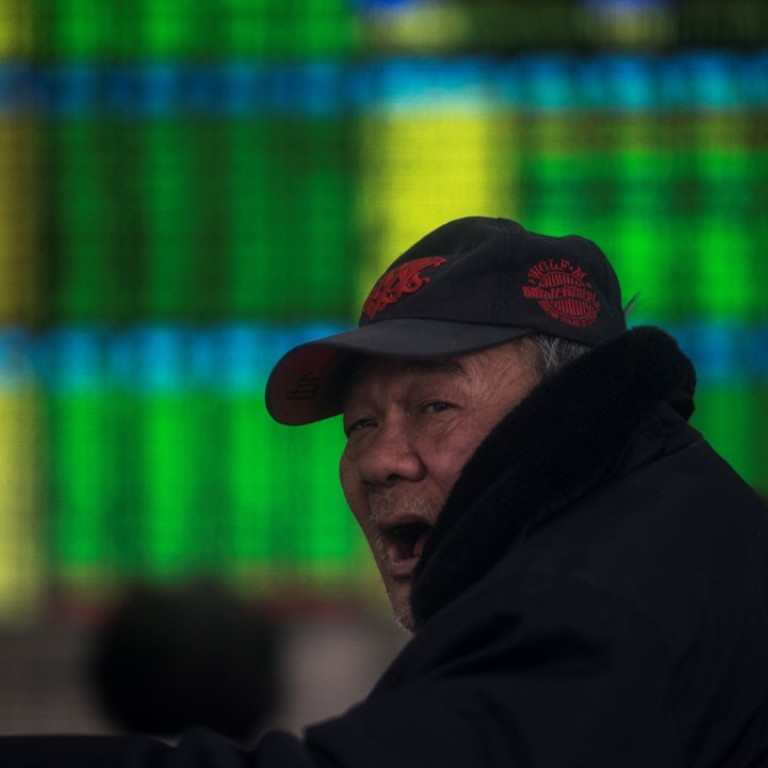 Why more foreign institutions are buying Chinese stocks
In January institutions' aggregate net-buy via stock connect was 35 billion yuan, compared to last year's monthly average of 15 billion yuan
A growing number of foreign institutions are investing in Chinese equities via the stock connect schemes, lured, according to analysts, by attractive valuations and the wish to get in ahead of MSCI inclusion.
In January, 275 institutions set up special segregated accounts, which are normally used for the settling and safekeeping of A shares bought through Stock Connect. As such, these are a good proxy for the number of funds or institutional investors using the scheme, said Cindy Chen, head of securities services at Citi Hong Kong.
In 2017 the monthly average number of institutions setting up such accounts was 108, according to estimates from Citi.
The stock connect schemes allow international investors to buy Shanghai- and Shenzhen-listed shares through Hong Kong brokers, while mainlanders can invest in Hong Kong stocks via mainland brokers. The Shanghai stock connect launched in November 2014 and the Shenzhen version in December 2016.
"Speed and momentum is picking up in terms of northbound investing by institutions," said Chen, speaking on the sidelines of Citi's Asia-Pacific Investor Conference. "That is partly due to MSCI inclusion as the active managers don't want to wait until June to enter the market."
The index compiler announced last year that it will be including A shares – yuan-denominated, domestically traded stocks – in its emerging-market benchmark from June this year. The news was widely welcomed as an important milestone for China as it opens its capital markets to international investors.
Last week saw significant volatility in global stock markets but Frank Zhang, chief executive for China at AMC Hong Kong, said that would have little influence on investors' response to China's coming inclusion in the MSCI. He said the investors in question were primarily passive investors and therefore less affected by the volatility.
The amount of money invested in mainland equities via the northbound connect also increased substantially in January, according to Citi's figures. Institutions' aggregate net-buy via stock connect was 35 billion yuan, up from a monthly average of 15 billion yuan in 2017.
Net-buy is the value of A shares bought minus the value of all the A shares sold.
January's strong performance is merely a continuation of a trend. The number of special segregated accounts more than doubled in 2017, and the aggregate net-buy trades increased by 120 per cent.
The forthcoming MSCI inclusion is not the only factor attracting international investors to the mainland.
"Valuations are attractive in China and less so elsewhere, for example in the United States. Also, China is continuing to post strong growth, despite moves to restrict leverage, and investing is becoming more transparent," said Arjan de Boer, head of markets and investment solutions in Hong Kong for private bank Indosuez.
De Boer noted that the MSCI China index is currently trading at a 23 per cent discount to the MSCI world index.
The Chinese authorities are looking to develop other connect schemes between Hong Kong and the mainland beyond the two stock connects. The initial phase of
Bond Connect
launched last year though at present it is only open to northbound trades (those going into China). ETF (exchange traded funds) connect is expected to be launched in the latter half of this year, and IPO connect is also in the pipeline.
Plans for stock connect schemes between Shanghai and London, and Hong Kong and London are also afoot.