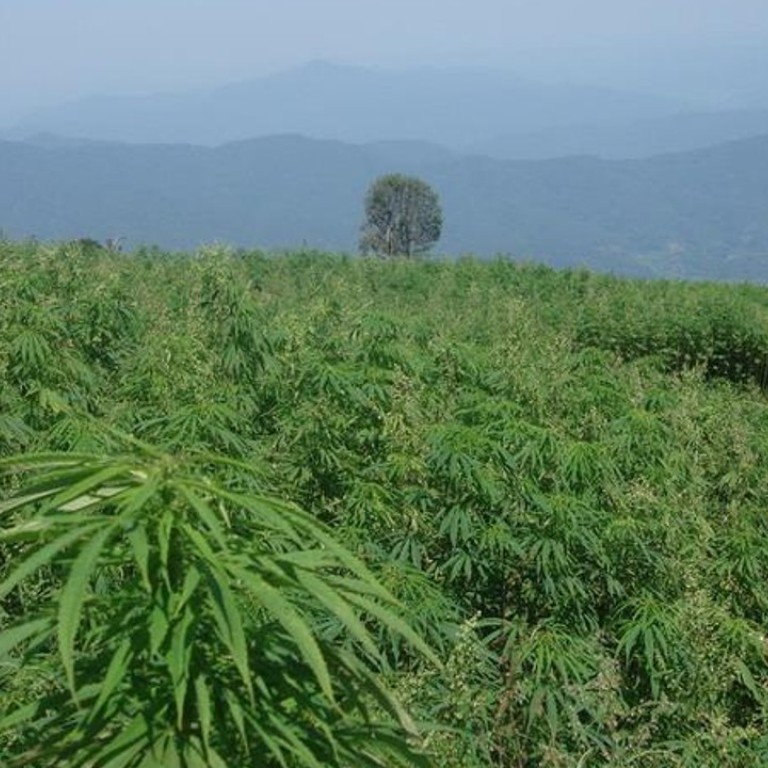 Hong Kong drug firm's shares rise after it brings in top Chinese hemp producer to explore medical uses of cannabis
Meilleure Health International Industry Group issues 312 million new shares to Hemp Investment Group for about HK$109 million
Shares in Hong Kong pharmaceutical company Meilleure Health International Industry Group soared by as much as 35 per cent on Thursday after it issued 312 million new shares to top Chinese hemp producer Hemp Investment Group for about HK$109 million (US$13.92 million). The companies will explore medical uses for cannabis in China, the world's largest hemp producing country.
"The company intends to use the net proceeds from the subscription to enlarge its capital base and prepare for any business development opportunities, especially the development of the hemp health industry and the production of epilepsy, antidepressant, analgesic and Alzheimer's disease prevention and treatment products, with cannabinoids as a core component," Meilleure Health said.
Shares in Meilleure Health, which is controlled by Zhou Xuzhou, chief executive and founder of U-Home Group International, rose to 58 Hong Kong cents in the morning, before paring gains to 14 per cent to close at 49 Hong Kong cents.
The new shares represent 7.98 per cent of Meilleure Health's enlarged share capital after the transaction. Before the market opened, the company said it would allot the 312 million new shares at 35 Hong Kong cents a share to Tan Xin and Zhang Ke, who jointly control Hemp Investment Group. Tan and Zhang hold 30 per cent and 70 per cent of the company, respectively.
Hemp Investment Group is the only company in China that possesses a hemp planting licence as well as a hemp lower and leaf processing licence, which comply with Good Manufacturing Practice standards, according to the statement by Meilleure Health.
The deal will allow the company to build closer ties with Hemp Investment Group and facilitate its co-operations in areas of pharmaceuticals and other health care products such as functional foods, skin care and the like, said Meilleure Health.
Last week, Meilleure Health's fully owned unit Wuhu Meilleure agreed to acquire 20 per cent of Hansu Biotechnology, a hemp product processor in Yunnan province, for 60 million yuan (US$9.4 million) from Hemp Investment Group.
Hemp is a variety of the cannabis sativa plant species, from which marijuana can also be developed. The difference between hemp and marijuana lies in the amount of the psychoactive component THC, with hemp varieties containing just trace amounts. Hemp flowers and leaves can be used to make cannabinoids, compounds that offer pain relief and have anti-inflammatory properties.
Hemp production is legal in some Chinese provinces, including Yunnan and Heilongjiang. China accounts for about half of the world's legal hemp cultivation, and is the biggest exporter of hemp paper and textiles, according to official figures.
Data provided by the Yunnan provincial government shows the province has given licences for hemp cultivation on more than 220,000 mu, equal to more than 36,300 acres, since 2010.