LIVE
Stocks Blog: Shanghai, Hong Kong benchmarks climb
Cathay shares lose altitude over offer to buy Hong Express
Traders seek haven in consumer, health-care stocks amid weak economic data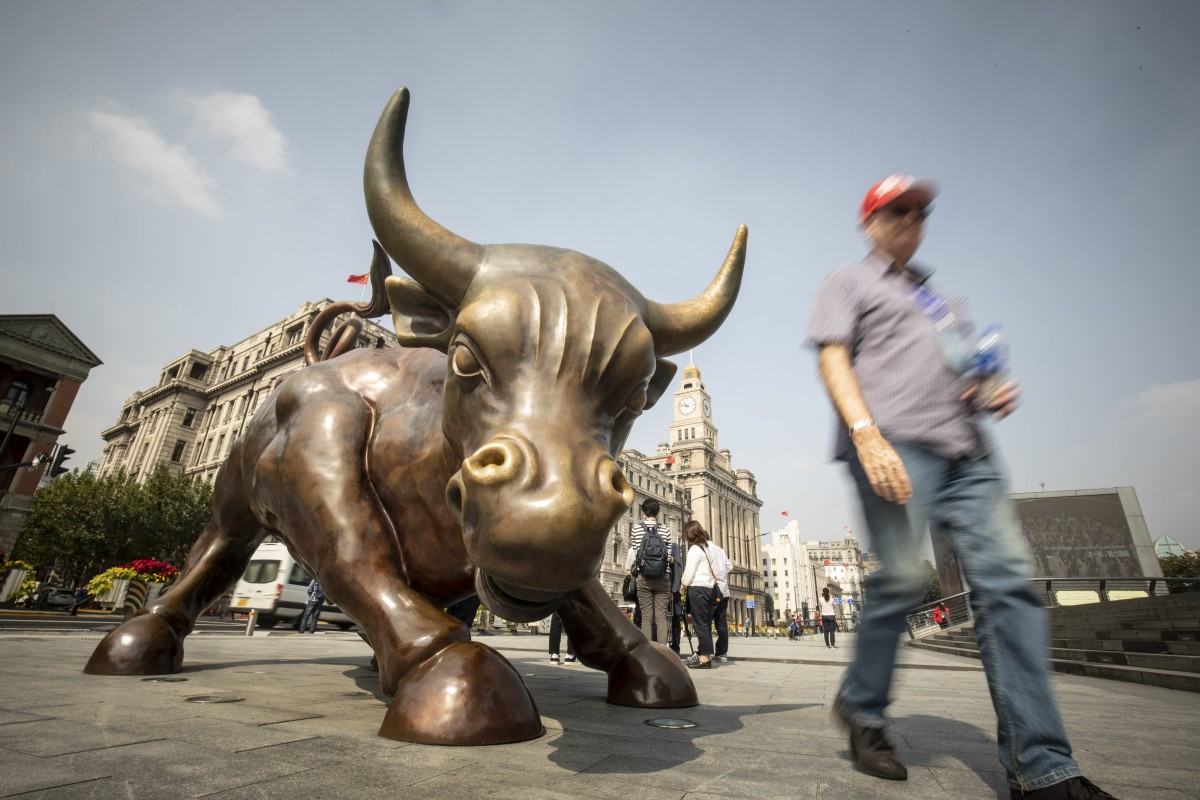 The bull sculpture at Exchange Square in Central. Photo: David Wong
INTRODUCTION
After a nail-biting start to the week, the Shanghai Composite Index ended up 0.9 per cent, and the Hang Seng Index rose 0.6 per cent.
You'll find all the day's action below.
Please send any questions you'd like answered about the markets to [email protected] . We'd also like to hear about your recent hot -- or not -- trade.
-- Zhang Shidong and Deb Price