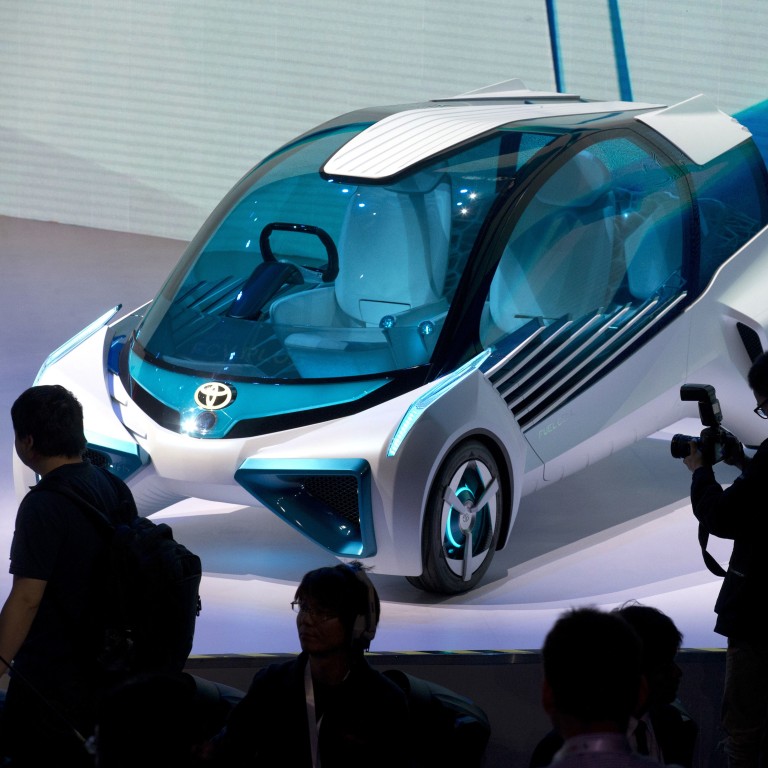 When China's father of EVs starts talking up hydrogen vehicles, analysts say investors should pay attention
EV celebrity Wan Gang says a 'hydrogen society' is ahead
Companies are jumping in, but cost and other challenges remain
The "father of China's electric vehicle movement" and a bigwig in political circles is gushing of late about the promise of another renewable – hydrogen-powered vehicles. As players get on board, analysts say it is a good time for investors to start thinking about this emerging sector.
The science behind the technology is easy to grasp: hydrogen gas stored in a vehicle is converted by fuel cells into electricity. The vehicle is powered with essentially no emissions, and it can travel far longer distances than electric vehicles can without needing to refuel, underscoring why the sector is getting so much buzz.
But cost – for the vehicles, the fuel and the network of refuelling stations – is among challenges to making what EV trumpeter Elon Musk once dismissed as "fool cells" commercially viable on a large scale.
"In China, there are a lot of companies putting resources in to focus on this industry," said Toliver Ma, auto analyst at securities company Guotai Junan Securities in Hong Kong. "There are still technological obstacles to overcome to scale the usage. It will be a while."
There are plenty of examples of early success, however.
Globally, Japan's Toyota and Honda, and South Korea's Hyundai are leaders, with hydrogen-powered models. Amazon is among US companies using fuel-cell powered forklifts, and many US states are experimenting with hydrogen-powered buses.
And in China – home to the world's biggest auto market – companies are jumping in as well to develop cars and buses, which often need to travel long distances, and build refuelling stations.
Great Wall Motor, for example, is making hydrogen energy and fuel cell vehicles a focus, investing more than 1 billion yuan (US$149 million) into research and development.
FAW, the country's oldest carmaker, announced plans earlier this year to mass-produce fuel-cell cars as part of its luxury Hongqi brand.
Chinese vehicle maker BYD, which is backed by Warren Buffett, has partnered with US Hybrid to produce shuttle buses on the island state of Hawaii, which aims to be totally powered by renewables by 2045.
Yutong Bus has been building fuel-cell buses. And Beiqi Motor, also listed in Shanghai, signed an agreement with hydrogen fuel-cell engine manufacturer Beijing SinoHytec and electricity generation company SPIC Hydrogen Energy Development to produce 1,000 fuel-cell buses and build hydrogen stations by 2022.
These efforts recently got a high-profile push by EV father and vice-chairman of China's national advisory body for policy making Wan Gang. He is describing the future of a "hydrogen society."
Wan has been stepping up his visibility on hydrogen vehicles. Last month, he did a rare interview with Bloomberg, saying the government will commit resources to its development and extolling its benefits, especially for buses in China, where there are five times more long-distances buses for every inner-city one.
And then last week, he organised the 2019 World New Energy Vehicle Congress held in China's southern island of Hainan, as president of the conference. At the event, the heads of BYD, SAIC Motor, First Automobile Work Group (FAW) and Beijing Automotive Group (BAIC) all spoke and pledged their support for hydrogen. And President Xi Jinping sent a congratulatory letter that said Beijing is ready to accelerate the innovation of new-energy vehicle technology.
By 2030, Beijing plans to have one million fuel-cell vehicles on the road, ahead of the US' target for 800,000.
More than US$17 billion worth of announced investments will flow into the industry in China through 2023, according to research organisation Bloomberg New Energy Finance.
China has 15 hydrogen refuelling stations, and 20 are in construction, Wan said at the conference. It aims to have more than 1,000 by 2030, according to the International Hydrogen Fuel-Cell Association.
There are three types of manufacturers for investors to consider – makers of cars, buses, and refuelling stations.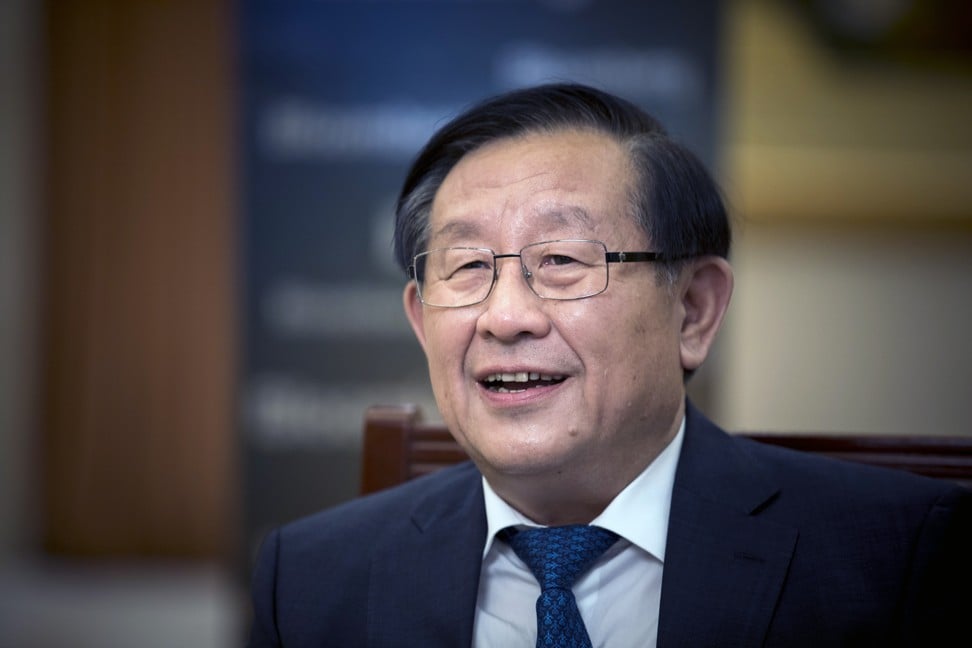 Auto analyst Ma says to look at shares of BYD and Geely Automobile Holdings, which as leaders in electric vehicles are likely to emerge as big players in hydrogen as well.
Other hydrogen-related companies include Jiangsu Huachang Chemical, which is making hydrogen pumping stations, and Shanghai Tongji Science & Technology Industrial and Lanzhou Great Wall Electrical, which are invested in the fuel-cell vehicle industry, Bloomberg noted.
While Ma said mostly speculators so far have been jumping into connected stocks, he predicts the market around hydrogen could become as big as that for battery vehicles.
Like Ma, Kenny Tang, chief executive of Royston Securities, says BYD and Geely are likely to be out front, so investors should watch them closely.
Power companies are getting on board, like Hong Kong-listed China Petroleum & Chemical Corp, or Sinopec, which developed China's biggest hydrogen station in Foshan, Guangdong province, according to the Economic Daily. Others include China Shenhua Energy, and PetroChina, which also are listed in Hong Kong.
Manufacturers of fuel-cell components could also benefit as they jump in, though many are private so not available to average investors.
Big private players include Sunrise Power and Guangdong Nation-Synergy Hydrogen Power Technology, which has been heavily investing in factories to make fuel-cell components on Yunfu Industry Site in Foshan, Guangdong Province.
The idea is to be an alternative to EV vehicles, not replace them.
"Developing hydrogen vehicles doesn't conflict with lithium-battery cars as that's an additional supplement to new-energy vehicles," said Cui Dongshu, secretary general for China Passenger Car Association.
The two will "go hand in hand" in the future, said Professor Chan Qingquan, a member of the Chinese Academy of Engineering, and honorary professor of the University of Hong Kong.
"For short drives, battery vehicles are better, more practical. But for longer, fuel-cells are more economical," Chan said.