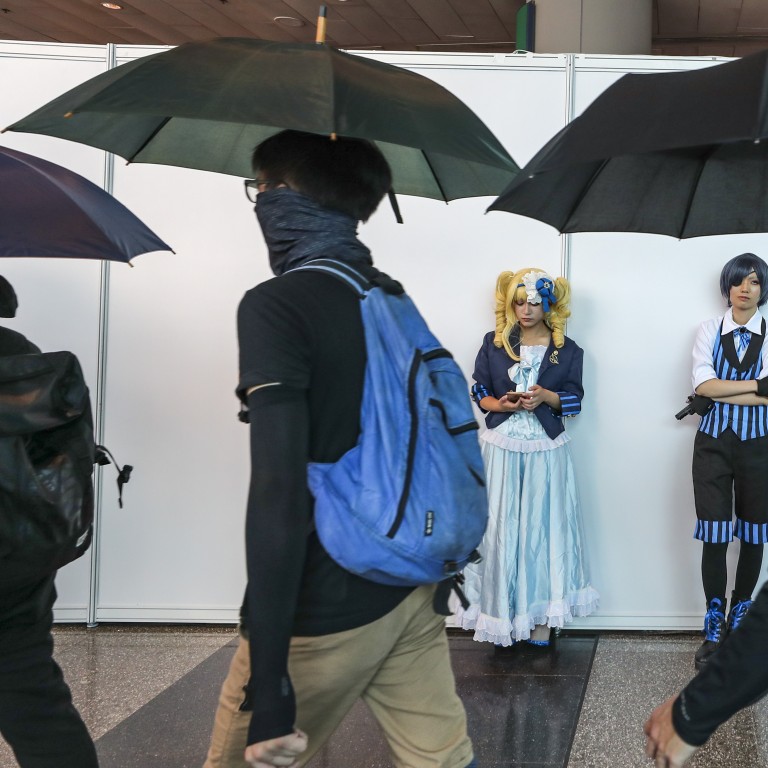 Hong Kong's trade show organisers hope the 'city under siege' image won't damage visitor numbers this autumn, or next year
Organisers hope for calm by the time Hong Kong's trade show and exhibition calendar kicks into high gear in September
Economic impact from weeks of unresolved protests may materialise in coming quarters, or even next year, when overseas visitors gauge Hong Kong's appeal
Trade event organisers in Hong Kong are assessing the economic impact from weeks of unresolved civil protests, amid concern the city's brand as a meeting and event hub could be under threat.
How much the protest movement has weighed on the local event management industry is hard to gauge, partly because of the diverse range of events scheduled in Hong Kong and question marks as to whether visitors will be discouraged from taking part in the coming months.
Six events ranging from consumer expositions, concerts and fan meetings have been cancelled or partially affected since the large-scale protests began in June.
"I think that all of our members are realistic in expecting the second half of the year to be more challenging than the first half," said Stuart Bailey, chairman of the Hong Kong Exhibition and Convention Industry Association.
He said it was difficult to gauge the impact as next year's take-up rate and other external factors would have to be considered.
"Trade events begin in earnest at the start of September, by which time we hope that cooler heads will prevail," said Bailey. "The true test for the MICE [meetings, incentives, conferences and exhibitions] industry will come after the summer when the autumn trade fair season starts to ramp up."
Bailey said his organisation had yet to see any cancellations or rescheduling of major events in the wake of the protest movement.
Protesters have been taking to the streets almost every weekend since the start of June to demand the full withdrawal of a now-suspended extradition bill. During the period, several huge protest marches, along with sporadic clashes between protesters and police, have led to road closures, transport disruptions and early business closings.
Management at the Hong Kong Academy for Performing Arts in Wan Chai cited "safety reasons due to recent events" for its decision to shutter its premises, leading to the postponement of seven shows that were due to be performed from June 14 to 16 featuring a musical version of the Hollywood blockbuster Titanic.
Two events due to be held in Kowloon were cancelled, including a tribute concert for Swedish pop group ABBA on July 3 and a fan meeting with South Korean actor Ju Ji-Hoon on August 10. An organiser at one of the events due to be held at the Kowloonbay International Trade and Exhibition Centre (KITEC) said in a statement the cancellation was "due to unforeseen circumstances", without elaborating. The two organisers did not respond to emailed questions from the Post by press time.
Venue operator KITEC indicated that it was hard to draw a link between cancellations and the protests, as it was fairly common for event organisers to drop or postpone venue bookings on short notice.
"We perceive the existing pattern of cancellations and postponements as [being] steady as usual," KITEC management said in an email.
The Hong Kong Convention and Exhibition Centre in Wan Chai was
ordered to close by the government
on June 30, a day before the 22nd anniversary of the handover of Hong Kong to China, over "safety and security reasons".
Concerns intensified that protesters would disrupt the flag-raising ceremony to mark Hong Kong's return to Chinese rule on July 1. The ceremony, which is traditionally officiated by the chief executive at the Golden Bauhinia Square, was held inside the convention centre.
The disruption also had a spillover effect on other events at the venue. The Premium Pet Supplies Expo and the In-Home Expo 2019, both originally scheduled to run for three days from June 28, were forced to cancel all events slated for June 30.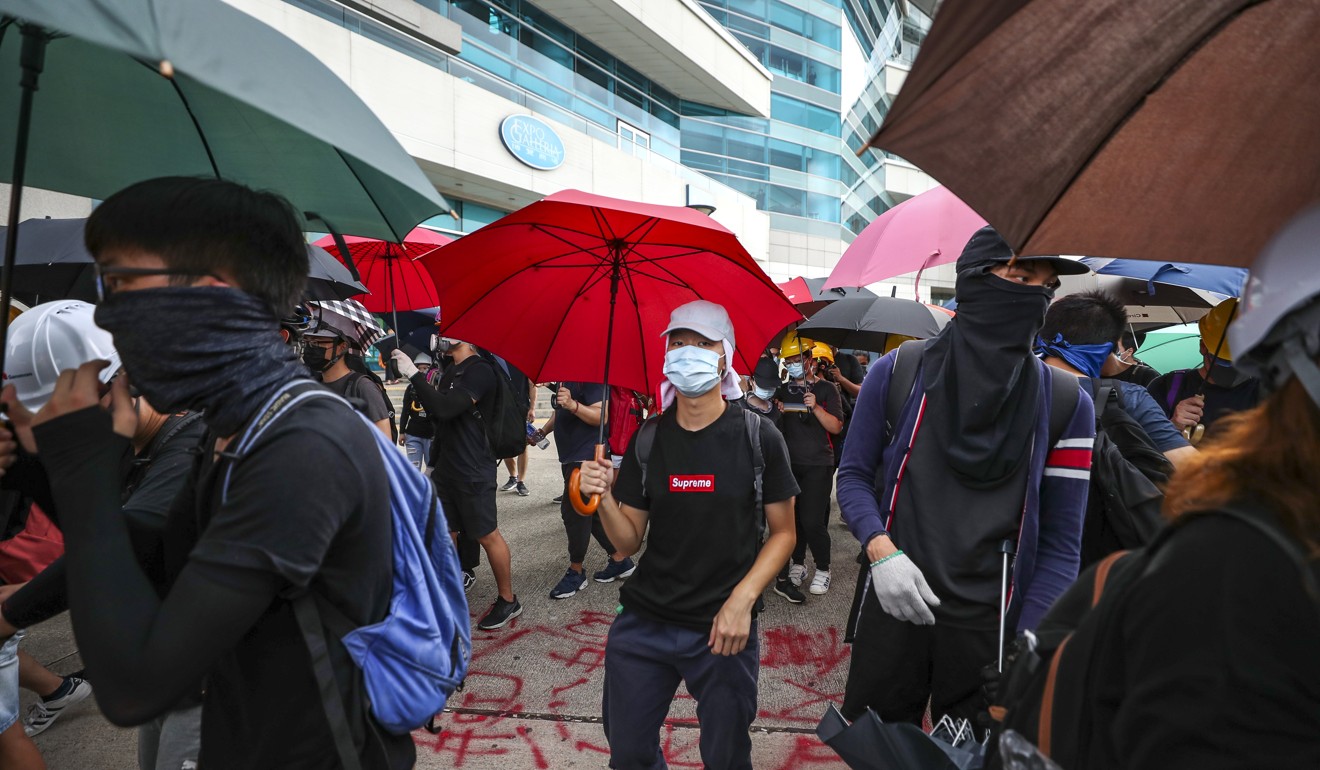 A spokeswoman for the HKCEC said no international events had been cancelled due to recent protests and apart from the one-day closure on June 30, the convention centre had been operating normally.
The week-long Hong Kong book fair took place at the convention centre from July 17 to 23 as scheduled, drawing 980,000 visitors, slightly down from last year's 1 million. About 10 per cent of attendees are from outside Hong Kong, according to organiser Hong Kong Trade Development Council.
However, sales at the book fair were down by at least 10 per cent this year, according to some exhibitors. The streets around the venue, which is located less than 1km from the government headquarters in Admiralty, were closed to vehicle traffic on July 21 to accommodate an authorised protest march from Causeway Bay to Wan Chai.
Bailey said he was confident any downturn in visitor numbers at trade shows this autumn would be temporary.
He added that the trade show industry rebounded quickly following the umbrella movement protests in 2014.
"Hong Kong's MICE industry has shown resilience in the past and it likely to do so again," Bailey said.
This article appeared in the South China Morning Post print edition as: organisers hope unrest 'won't hurt' event industry