LIVE
Stocks Blog: China oil stocks surge after drone attacks on Saudi facilities; MTR falls again after latest protester attacks at stations
China's August economic data all trail estimates
China oil stocks surge after drone attack in Saudi Arabia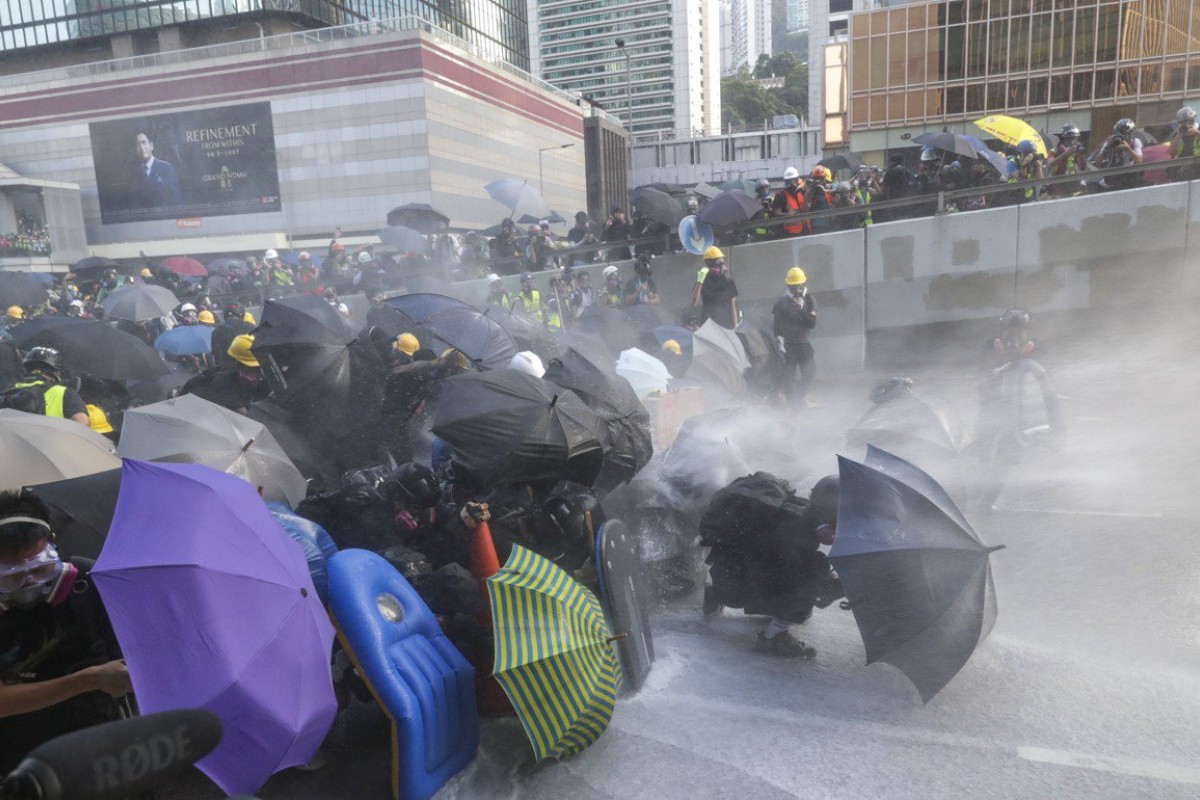 Riot police fire water at protesters from a water cannon truck on Sunday. Photo: Edmond So
INTRODUCTION
Chinese oil stocks were big gainers, while Cathay Pacific saw its worst tumble in a month.  
Catch up on the day's action below.
And we are sending out the blog each day via email to those readers who'd like it that way. You can click on the link throughout the day and get updates. Just shoot Deb a message at [email protected] if you'd like to be added to the list.
-- Shidong Zhang in Shanghai and Deb Price in Hong Kong