LIVE
Hang Seng falls as Beijing warns Donald Trump about bill supporting Hong Kong protesters, threatening US-China mini trade deal
Want Want China drops after big run-up Tuesday
Shanghai Composite Index, CSI benchmark fall, weighed down by banks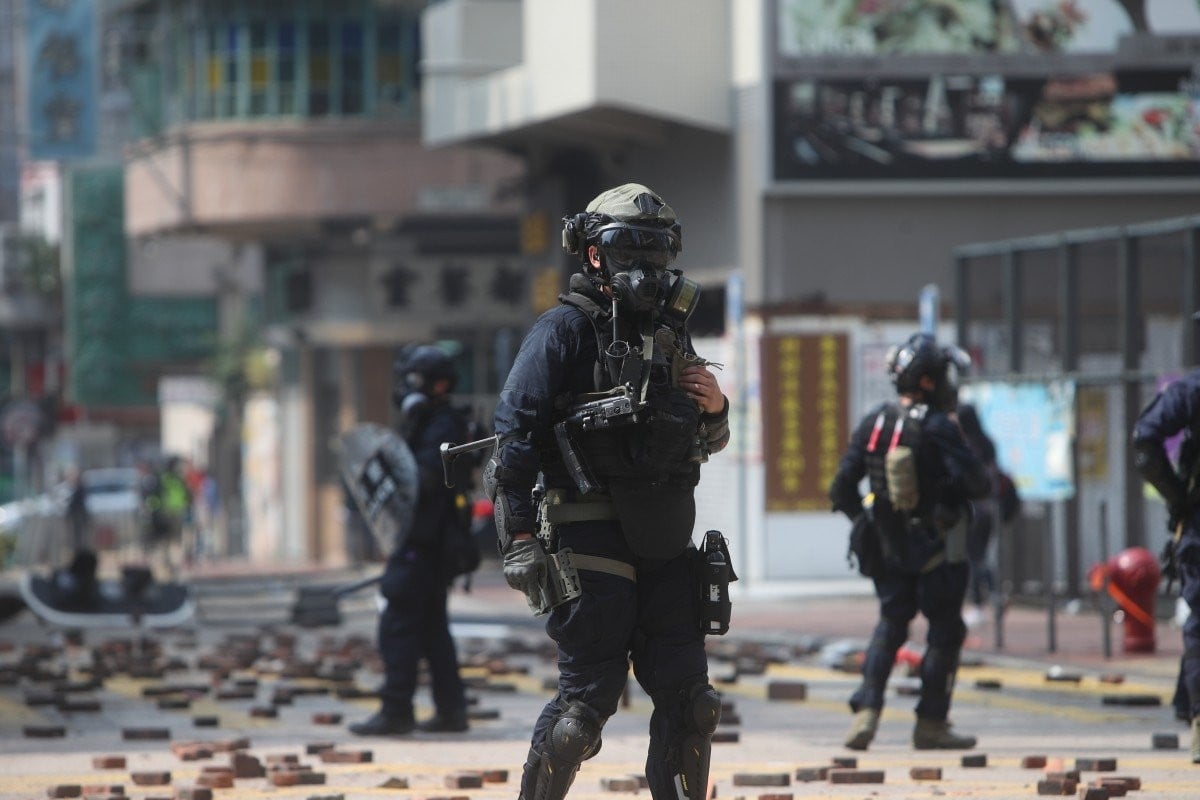 A police officer with a submachine gun is seen in a clash with protesters on Nathan Road in Tsim Sha Tsui. The escalating violence is weighing on the Hang Seng. Photo: Winson Wong
INTRODUCTION
Concern spiked over renewed tension between the US and China over legislation supporting Hong Kong protesters. That weighed on the Hang Seng, which fell. Meanwhile, mainland benchmarks declined as well, dragged down by banks. 
Catch up on the day's action below. 
Please help us improve our blog by taking this quick -- under 2 minutes! -- survey. Your feedback will really help us make the blog better for you!
Also, if you would like the Live Stocks Blog emailed to you each morning, shoot Deb a message at [email protected].
-- Georgina Lee and Deb Price in Hong Kong
Note: Information in this blog is on an "as is" basis and not a solicitation or offer to buy or sell any securities or otherwise; and is not investment/professional advice or services in this regard.  It is subject to our T&C.  SCMP (as defined in T&C) shall not be liable for any loss, damage and costs relating to any investments in securities or otherwise in this connection.