LIVE
Hang Seng Index gains, with Tencent, WH Group rising; in mainland, Kweichow Moutai tumbles 3 per cent
Kasen International soars nearly 500 per cent after rebuttal to short seller attack
Meituan Dianping jumps on Q3 revenue beat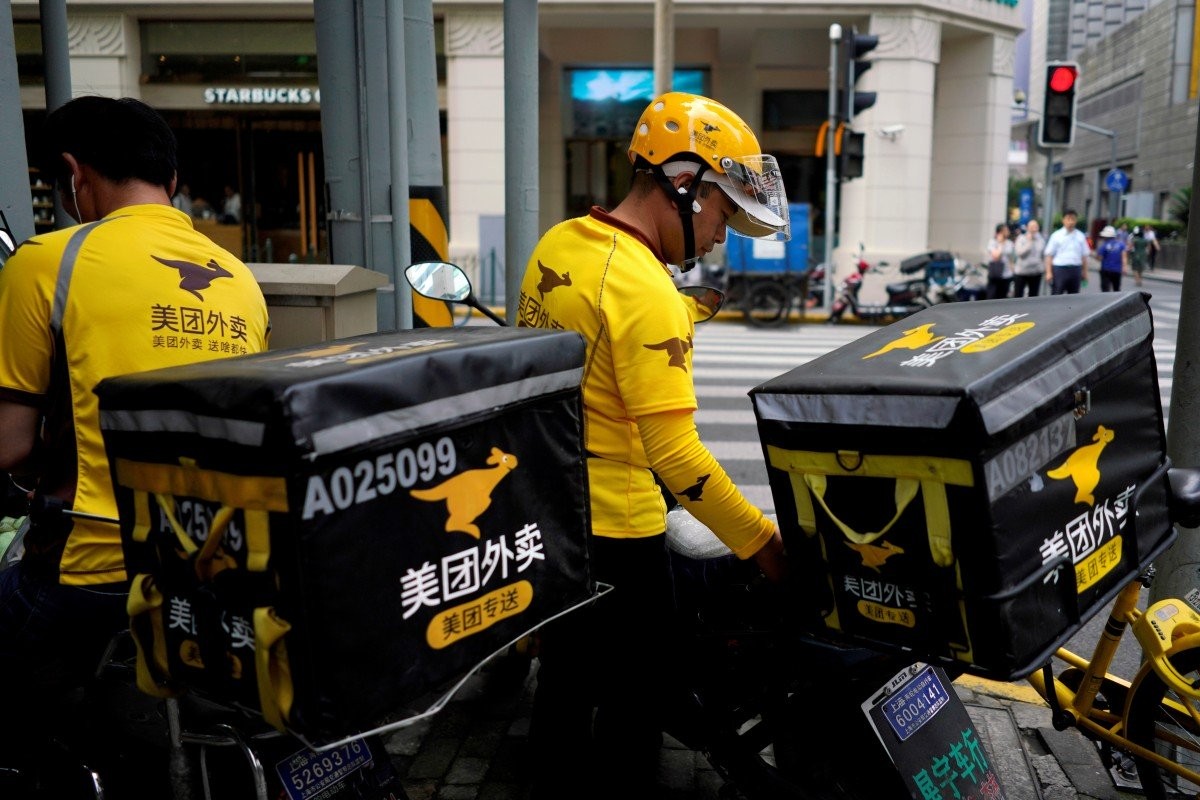 Meituan Diaping's third quarter revenue beat expectations after Thursday market close. Here, some of its drivers are seen in Shanghai. Photo: Reuters
INTRODUCTION
So the focus remains on Donald Trump and whether his expected signature on the legislation in support of Hong Kong pro-democracy activists will upend trade talks aimed at a partial deal between the world's two largest economies.
The Hang Seng gained, while Shanghai's benchmark fell. Catch up on the day's action below.
Please help us improve our blog by taking this quick -- under 2 minutes! -- survey. Your feedback will really help us make the blog better for you!
Also, if you would like the Live Stocks Blog emailed to you each morning, click here.
-- Georgina Lee and Deb Price in Hong Kong
Note: Information in this blog is on an "as is" basis and not a solicitation or offer to buy or sell any securities or otherwise; and is not investment/professional advice or services in this regard.  It is subject to our T&C.  SCMP (as defined in T&C) shall not be liable for any loss, damage and costs relating to any investments in securities or otherwise in this connection.