LIVE
Hang Seng Index gains on trade deal optimism
Hang Seng likely to break 28,000 by end of year, says analyst Alan Li
BeiGene plunges after clinical trial fails to show its drug is significantly better than rival's option on the market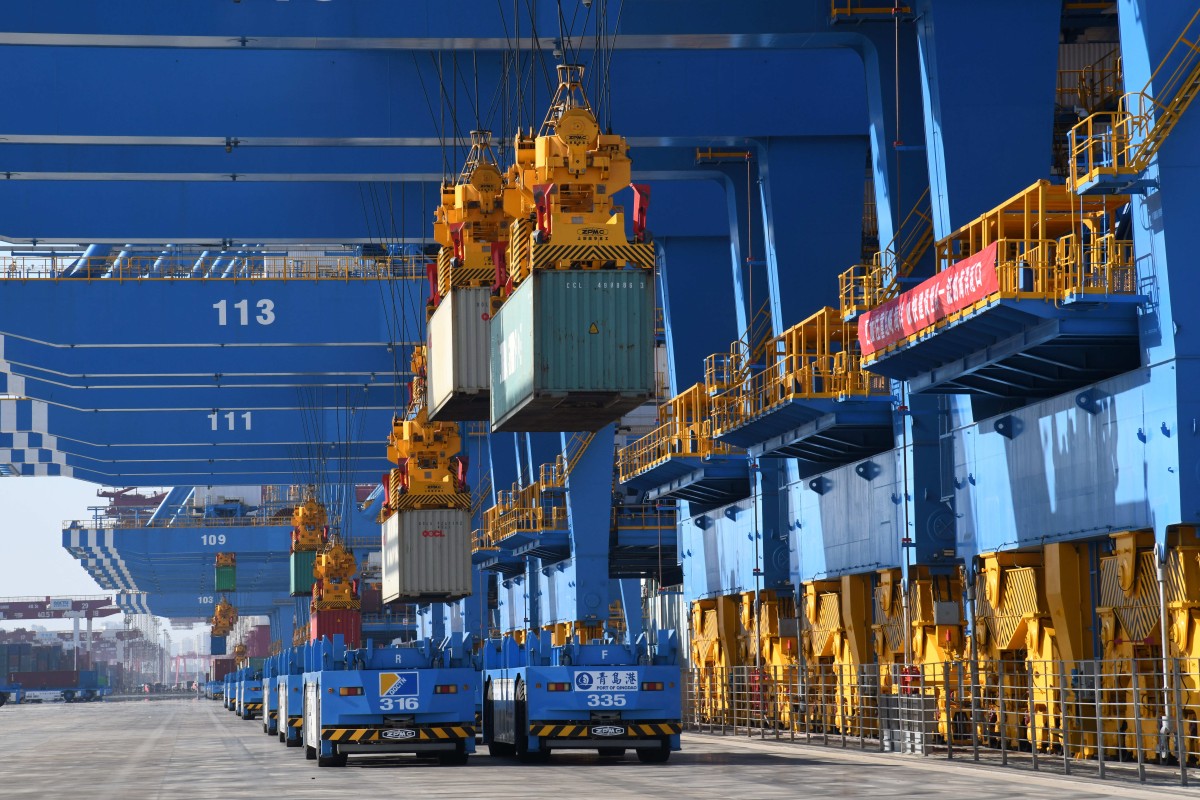 The second phase of the automatic dock of the Qingdao port in Qingdao, east China's Shandong Province, on November 28, 2019. Photo: Xinhua
INTRODUCTION
Hong Kong gained, while China's CSI 300 index of stocks traded in Shanghai and Shenzhen closed at an eight-month high, as pent-up demand for stocks was released after US-China trade deal. 
Catch up on the latest action below.
And, again, thanks so much to all of you who filled out our survey! We learned so much about who you are and what you want.
Also, if you would like the Live Stocks Blog emailed to you each morning, click here. 
-- Georgina Lee and Deb Price in Hong Kong 
Note: Information in this blog is on an "as is" basis and not a solicitation or offer to buy or sell any securities or otherwise; and is not investment/professional advice or services in this regard.  It is subject to our T&C.  SCMP (as defined in T&C) shall not be liable for any loss, damage and costs relating to any investments in securities or otherwise in this connection.