LIVE
Hang Seng Index gains, with Link REIT, CK Hutchison Holdings rising
Link REIT jumps after Daiwa Capital Markets raises it to a 'buy' and it acquires 10-storey office building in Sydney
China brokerages continue to roll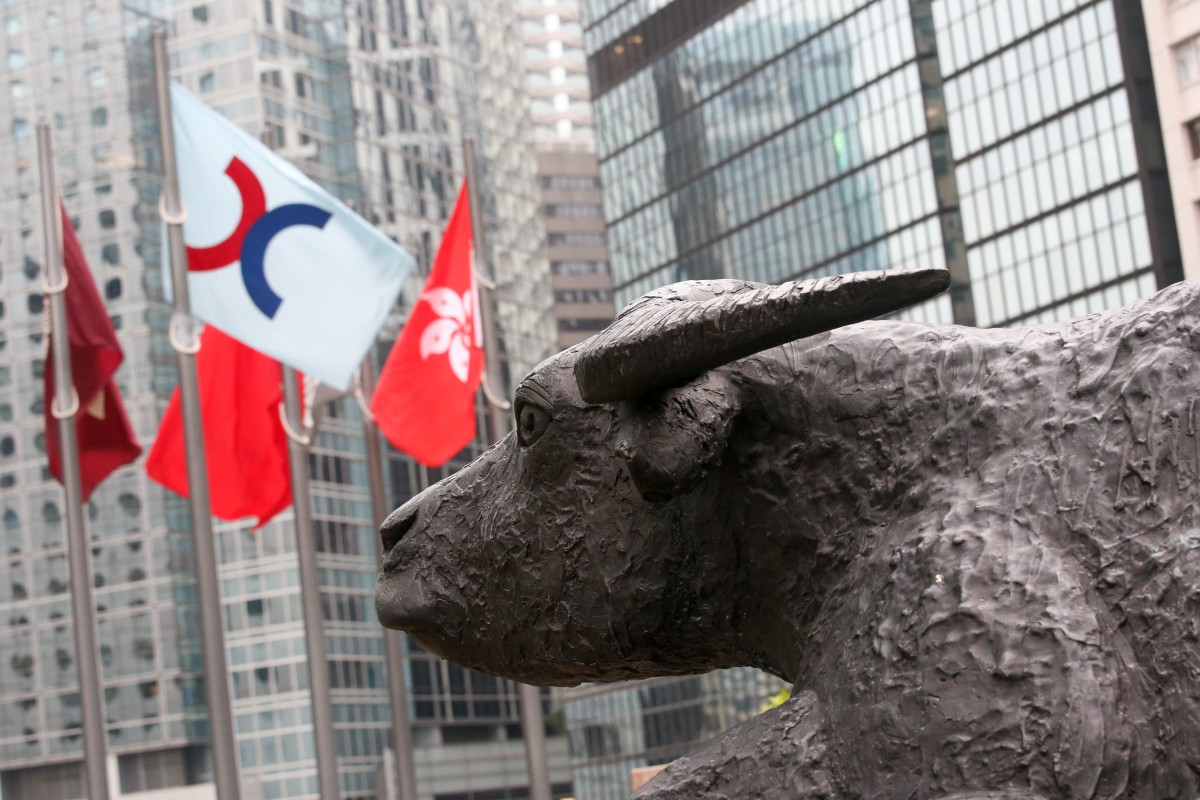 Bull sculpture at the Hong Kong Stock Exchange. Photo: SCMP
INTRODUCTION
The Shanghai Composite Index and the Hang Seng Index posted their third straight week of gains.
Catch up on the day's action below.
BTW, if you would like the Live Stocks Blog emailed to you each morning, click here. 
-- Georgina Lee and Deb Price in Hong Kong 
Note: Information in this blog is on an "as is" basis and not a solicitation or offer to buy or sell any securities or otherwise; and is not investment/professional advice or services in this regard.  It is subject to our T&C.  SCMP (as defined in T&C) shall not be liable for any loss, damage and costs relating to any investments in securities or otherwise in this connection.