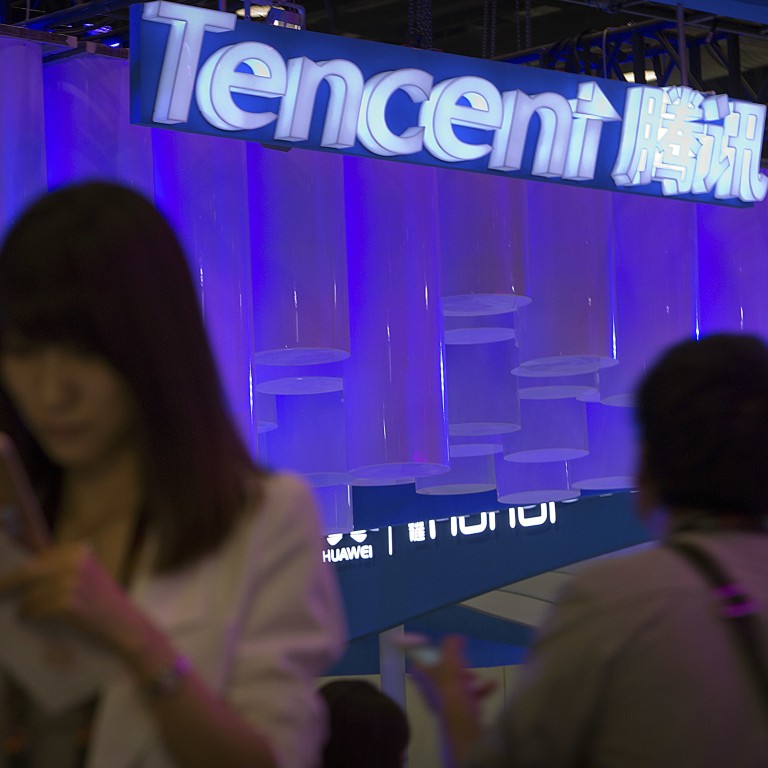 All-round positive sentiment boosts Hong Kong, China markets as investors look ahead to trade deal
Tech bellwether Tencent rises 2 per cent to HK$406.40, its highest close since June 2018
Yuan strengthens to five-month high against the US dollar
Hong Kong and China stocks both advanced, lifting the benchmark gauges to the highest level in eight months, as traders snapped up technology companies on optimistic growth outlook.
The Hang Seng Index climbed 1.1 per cent to 28,954.94, finishing at the highest level since May 8. The Shanghai Composite Index rose 0.8 per cent to 3,115.5, its highest level since April 25. The yuan appreciated against the US dollar to the strongest level in five months, as Beijing and Washington are expected to sign a phase one trade deal this week
Traders looked past the US jobs report that delivered mixed signals about the world's biggest economy to focus on corporate fundamentals. Tencent Holdings topped HK$400 for the first time in 18 months and Alibaba Group Holding rose to a record close for a third straight day. In the mainland, chip makers climbed on anticipation that construction of the 5G network will boost demand and electric car maker BYD surged by the daily limit after China pledged not to slash subsidies for new-energy vehicles significantly.
"With an abundance of liquidity in the system over the Lunar New Year, investors are zeroing in on a positive outlook for 5G which is supporting technology stocks," said Stephen Innes, a strategist at AxiTrader. "The 5G story is just too big to ignore as it's estimated by 2025 some 600 million Chinese will be 5G-enabled, which will not only transform the domestic scene but will [also] revolutionise the global telecommunication industry. Indeed, investors could ride this wave for a while."
Taiwan's Taiex index, which tracks 909 stocks on the island's exchange, gained 0.7 per cent, to near a three-decade high, after pro-independence President Tsai Ing-wen romped to a landslide victory in the election to secure a second term in office over the weekend.
Tencent, the most valuable constituent on the Hang Seng Index, added 2 per cent to HK$406.40, the highest close since June 2018. Alibaba, which owns the South China Morning Post, added 2.2 per cent to a record HK$222.80. China's biggest smartphone marker Xiaomi rallied 4.2 per cent to HK$11.90.
In the mainland, BYD surged by the 10 per cent daily cap to 51.61 yuan and its Hong Kong-traded shares added 16 per cent to HK$44.90. BAIC BluePark New Energy Technology also jumped by 10 per cent to 6.69 yuan. Lithium battery maker Contemporary Amperex Technology rose 3.2 per cent to 116.90 yuan.
Miao Wei, Minister of Industry and Information Technology, said over the weekend that China will not significantly cut subsidies for buying new-energy cars this year.
The comment was an additional boost to the sector, which has recently been on a roll after Tesla cut prices of its Model 3 cars in China. Sales of electrical vehicles dropped 4 per cent last year for the first annual contraction in the Asian nation.
Qinghai Salt Lake Industry, the country's largest producer of potash, slipped 0.2 per cent to 8.56 yuan after the state-owned fertiliser maker said it may post the biggest-ever loss among mainland-listed companies. The company may report a full-year loss of as much as 47.2 billion yuan (US$6.8 billion) in 2019, it said in an exchange filing over the weekend.