What next for the Hang Seng Index, now that it has recouped all protest losses?
The benchmark Hang Seng Index has recouped all its losses since the social unrest started, helped by the US-China phase one trade deal
Investors caution against excessive optimism as the protests could still flare up
A recent run-up in Hong Kong's US$5 trillion stock market shows investors seem to have put behind seven months of anti-government protests, with the benchmark index recouping all losses triggered by the unrest. But analysts have cautioned against undue optimism, as the social unrest continues.
Propelled by the
US-China phase one trade deal
, the Hang Seng Index has climbed 11 per cent from a recent low on December 4 to 29,056.42 on Friday. The stunning turnaround is in stark contrast to a sharp fall of 12 per cent in the index between late July and mid-August last year, when the unrest became increasingly violent. It also ended four months of rangebound trading and thinning turnover from August to November.
The quick improvement in market sentiment has triggered questions over how much longer the rally will continue. Analysts say the lingering possibility of a flare-up in social unrest will set a limit to the rebound, while some suggest the low valuation of China-based companies represents a buying opportunity.
"The political risk in Hong Kong hasn't entirely dissipated and that will put a cap on stocks' valuations in the long turn," said Ken Chen, strategist at KGI Securities. "A significant further gain in Hong Kong stocks seems unlikely … Hong Kong's poor economy over the past six months will soon be reflected in companies' upcoming annual results and that's brewing up risks for some companies particularly."
The current recovery may stall when the Hang Seng is in the range between 29,000 and 30,000 points, Chen said.
Hong Kong is bracing for more protests leading up to the Lunar New Year holiday at the end of the month, even as the intensity of demonstrations has eased in recent weeks. Moreover, deep-rooted political and social issues underpinning the anti-government movement – such as fears over what is perceived as encroachment of political freedoms by Beijing – have not yet been addressed.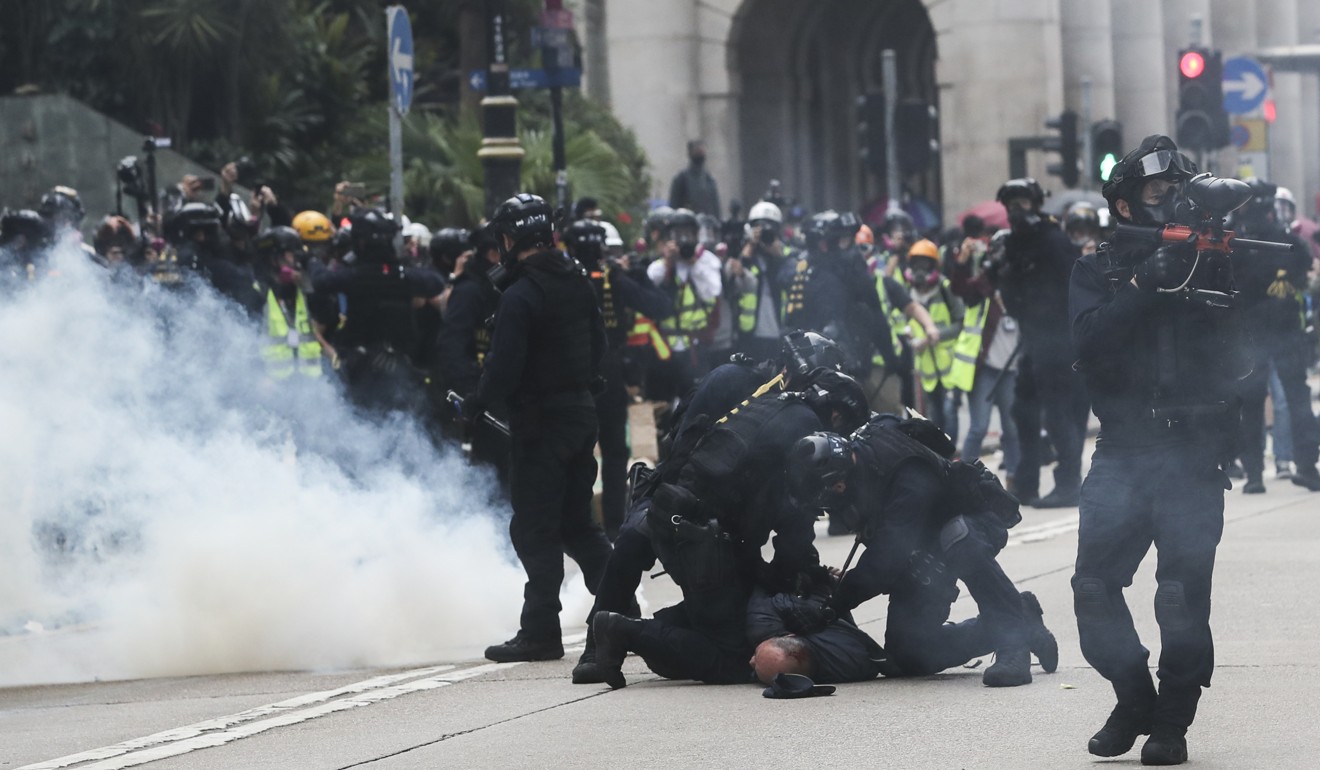 The government has
cancelled
the signature holiday fireworks show over safety concerns. On the Reddit-like online forum LIHKG, users have called for four days of consecutive action starting from the first day of Lunar New Year, including demonstrations at malls, parks and temples across the city.
"Obviously, the fact that the social unrest has not escalated further is supportive, but most people realise that the underlying issues have not been solved and hence will resurface one way or another," said Karine Hirn, a Hong Kong-based partner at East Capital Group, which has US$5.4 billion in assets under management.
Despite the uncertainty, investors could still take advantage of opportunities in cheaply valued companies that base their main operations in China, according to investment banks CICC and Jefferies.
Analysts at CICC lifted their profit growth projection for offshore-listed Chinese companies to 11 per cent from 5 per cent in a report published last Thursday, on improved prospects for the country's manufacturing and financial industries.
"The valuation of Hong Kong stocks is more attractive" than their mainland-listed peers, analysts led by Wang Hanfeng wrote. The price-to-earnings ratio of Hang Seng China Enterprises Index – also known as the China H-share index – stood at 9.1 times, below the historical average of 11.3 times.
The benchmark could reach 12,800 points by the end of 2020, they wrote. That represents a 12 per cent gain from Friday's close of 11,419.91.
Jefferies is also bullish on the H-share index. Constituents of the benchmark are more sensitive to the strength of the yuan than those of the Hang Seng Index or mainland indices, analysts wrote in a report published last week.
Many previously bearish investors have switched to buying mode to cover their short positions, after the Chinese currency appreciated sharply against the US dollar on the signing of the trade deal, analysts led by Sean Darby wrote.
Stocks that are most sensitive to a stronger yuan include Chinese carriers such as Air China, China Southern Airlines and China Eastern Airlines, as well as property developers such as New World Development, according to Jefferies analysis.