Fintech
Get more with myNEWS
A personalised news feed of stories that matter to you
Learn more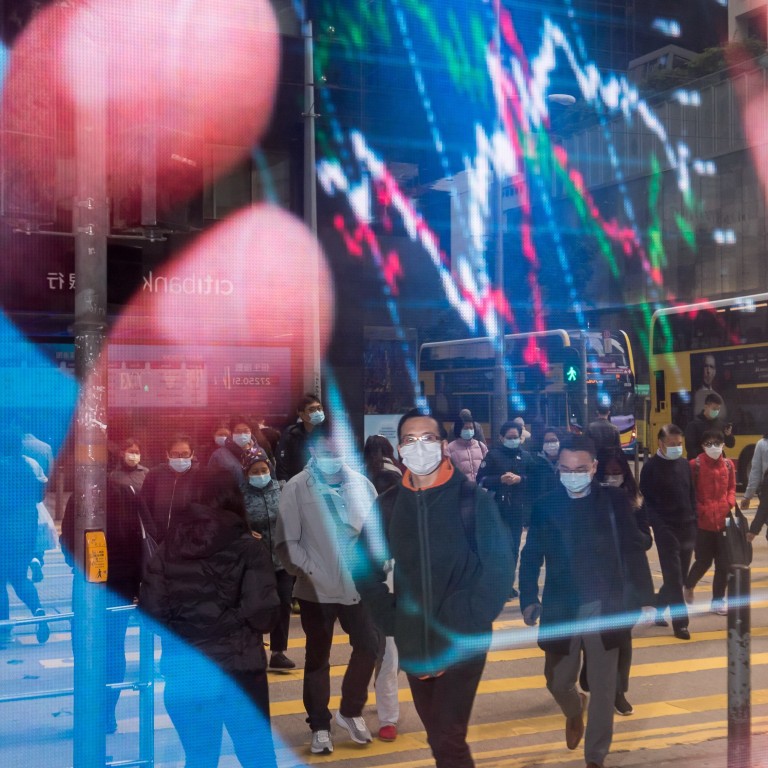 Hong Kong online brokerage banks on US parent as it targets younger traders with app-based services
SoFi Hong Kong is banking on new San Francisco-based parent to grow customer base, especially among traders in their 20s and 30
Hong Kong millennials underserved by city's brokerage services, executive says
Online brokerage start-up SoFi Hong Kong is banking on its new San Francisco-based parent to grow its customer base, especially among traders in their 20s and 30s, at a time when bricks-and-mortar retail brokerages are closing at their fastest rate.
The company, previously known as 8 Securities, will look to introduce some of the mobile app-based services offered by its parent company, also called SoFi, in Hong Kong. These include the fractional trading of US stocks.
"To compete with Chinese technology giants, which are also active in offering online wealth management and brokerage services, we believe that the solid branding of our US parent helps," said Mathias Helleu, the company's executive chairman.
SoFi acquired the Hong Kong start-up for an undisclosed sum recently, ending investments worth US$70 million by four early investors, including
Nomura Asset Management
. Helleu refused to say if SoFi, a unicorn valued at US$4.5 billion, would invest further in its new Hong Kong unit.
He said millennials were underserved by the city's brokerage services, and that SoFi's priority was increasing its customer base among younger traders. With active users currently in the "tens of thousands", he said customer acquisition would form the foundation on which the company sought to break-even by rolling out revenue-generating businesses, such as margin trading.
"Our competitive landscape is dominated by traditional Hong Kong and Chinese firms, which are not focused on millennials with a mobile-first strategy. Complexity, high minimums and expensive transaction fees continue to be the standard in Hong Kong," he said. SoFi, on the other hand, currently charges zero commission for trading US and Hong Kong stocks.
While SoFi – whose name stands for social finance – is little know in Asia, it has expanded its business from student loans to other financial services, such as stock and cryptocurrency trading, in the United States. Hong Kong marks its first international foray. Helleu added that strong investor backing by the likes of Softbank and sovereign wealth fund Qatar Investment Authority should help its business in China, although he did not say how.
SoFi's acquisition has come amid a surge in closures among Hong Kong's small
brokerages,
with higher technology and compliance costs pushing many out of business. A total of 35 small brokers closed in the 12 months through to the end of March, their fastest clip since records began in 2003, according to data from Hong Kong's stock exchange.
The coronavirus pandemic, which followed months of anti-government protests in Hong Kong, has created a more challenging operating environment for various businesses.
But Helleu said the outbreak had been a boon for the 40-people start-up, with the first-quarter the company's strongest quarter since its inception in 2012. New accounts were up five times in March compared with its 2019 monthly average. Its trading volume totalled US$5 billion during the quarter, also five times higher than the fourth quarter last year, with bulk of the volume going to US stocks.
Anthony Noto, the parent company's chief executive, said the group will start introducing SoFi's investment solutions to Hong Kong this year. These will include an automated investing service, which helps users build a stock portfolio, and fractional investing, which allows investors to own a fraction of a US stock or exchange-traded fund starting at US$1.
"Hong Kong has a mature market for financial services, yet [presents] an opportunity in the emerging investment technology market," he said. Noto was the chief operating officer at Twitter before heading up SoFi in early 2018.