Stocks
Get more with myNEWS
A personalised news feed of stories that matter to you
Learn more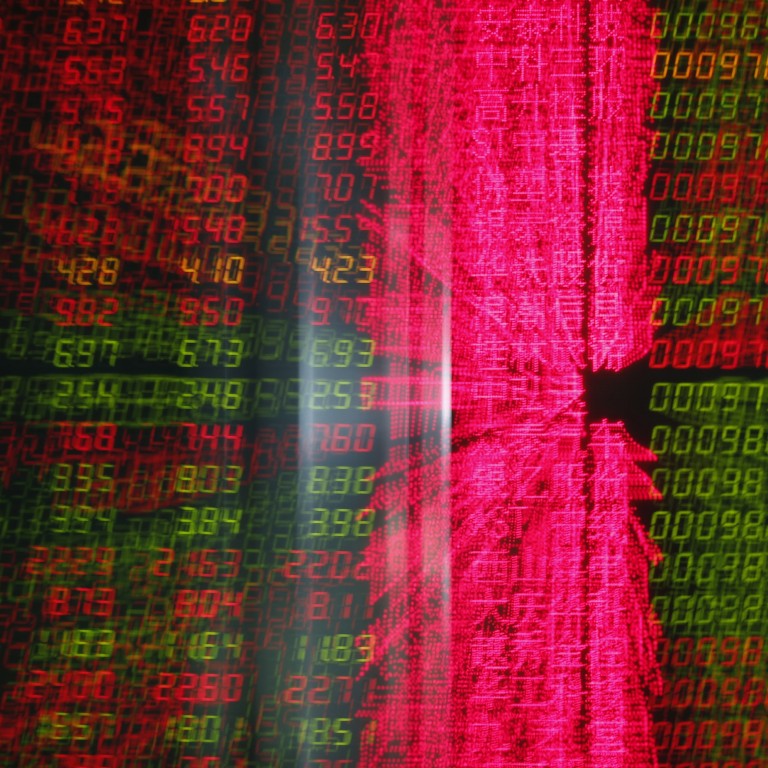 ChiNext extends run-up as China deepens reforms of IPO registration system and wider trading band
ChiNext board entered a bull market last week after rising 20 per cent from its February low
Approvals of new offering and trading restrictions are part of reforms for the index of smaller growth companies
China's ChiNext board of start-ups extended its
bull market
run after the securities regulator officially kicked off an overhaul that will streamline approvals of new offerings and loosen trading restrictions.
The ChiNext index, which tracks smaller growth companies, rose 1.8 per cent at the close in Tuesday trading in Shenzhen, extending its gain from a February low to 26 per cent. The gauge technically entered a bull market after rising 20 per cent from the nadir last week.
Adding fuel to the run-up was the
official implementation
of a raft of reform measures to spruce up the decade-old board designed for the listings of hi-tech companies, The Shenzhen Stock Exchange will review all applications for selling shares on the ChiNext from this week.
It will assume the power from the securities regulator in approving those applications, by focusing more on information disclosures rather than growth potentials, the China Securities Regulatory Commission said in a statement on Friday.
The Shenzhen bourse also said in separate statements that it will widen the daily trading band, stiffen delisting requirements and allow listings of so-called red-chip companies, or Chinese firms that register overseas.
The ChiNext overhaul highlights further market-based reforms of China's three-decade-old capital market, as the regulator extends the trials on the Shanghai Science and Technology Innovation Board, or
the Star Market,
after its initial success.
The Star Market, which began trading in July, is exempt from rules that cap initial public offering prices and adopts a 20 per cent daily limit on individual stocks after their first week of trading versus the 10 per cent cap for the rest of the market.
"The ChiNext reform involves the existing market and that signals that the reform has deepened," said Wang Yi, an analyst at Great Wall Securities. "If the ChiNext reform is successful, it may be a matter of time before these measures, including the registration system for new offerings, are applied to the overall market."
The maximum review period for ChiNext applications is two months, the securities regulator said. Companies whose market caps are below 300 million yuan (US$42.4 million) for 20 consecutive days will be delisted, while the daily trading cap will be widened to 20 per cent from 10 per cent currently, according to the Shenzhen bourse.
The relaxation of the trading band will boost the valuation of ChiNext market and particularly benefit the leaders in the fledging industries, according to Xue Jun, an analyst at Orient Securities.
The ChiNext board was at the centre of a boom-to-bust cycle that wiped off US$5 trillion in capitalisation in a 2015 rout that rattled China's stock market. The ChiNext index is now still 44 per cent off its all-time high set in that year.