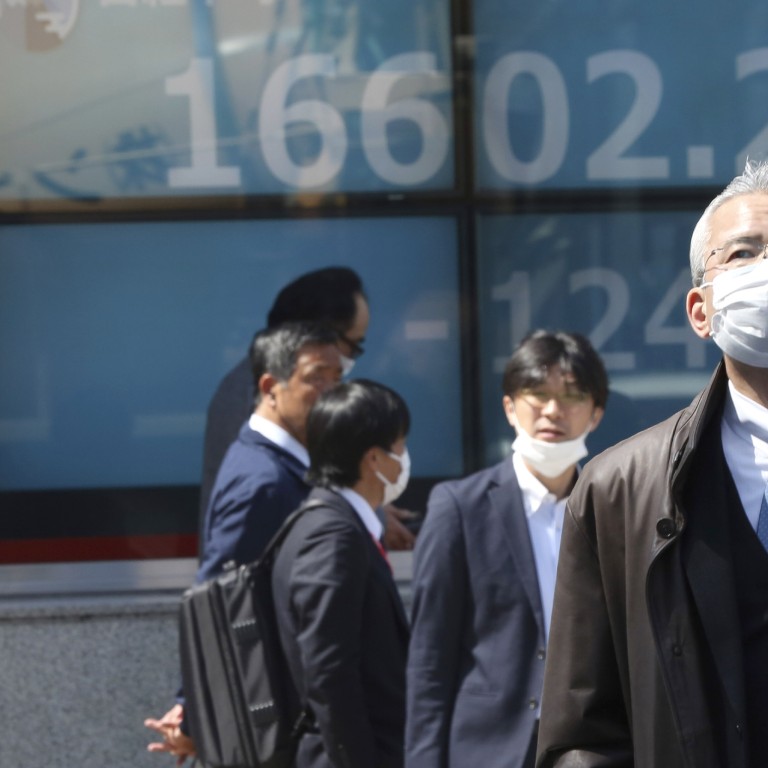 Hong Kong stocks rise as WuXi Biologics, Alibaba power gains, Asian markets get US stimulus boost
Hang Seng Index rose for the fourth day on outlook for Covid-19 vaccine trials, progress on US virus-relief package
Cathay Pacific jumped to a one-month high after announcing a HK$2.2 billion restructuring, eliminating 8,500 jobs in its biggest cut ever
Hong Kong stocks advanced with investors encouraged by news on Covid-19 vaccine development. Asian
markets
climbed on optimism US officials will reach a consensus on a relief package to spur the economy before the presidential election.
The Hang Seng Index closed 0.8 per cent higher to 24,754.42, a fourth day of gains. WuXi Biologics, which has a 2.4 per cent weight on the benchmark, surged 12 per cent to HK$225.6, the biggest gain in two years. Telecommunications stocks also rallied with China Unicom winning 11.1 per cent and China Mobile adding 4 per cent.
Alibaba, the owner of this newspaper, also rose for a fourth day with a 0.5 per cent rise to HK$300.80, bringing its gain this month to 9 per cent as investors prepare for
the listing of its affiliate Ant Group
in Shanghai and Hong Kong.
Elsewhere, gauges in Japan and South Korea rose by 0.5 per cent, while the S&P/ASX 200 index in Australia ticked up 0.1 per cent. US officials at loggerheads over a trillion-dollar Covid-19 stimulus made progress on the relief package, according to news reports, and planned to resume talks and reach a deal before the November 3 presidential election.
AstraZeneca is said to be resuming its Covid-19 vaccine trials in the US as early as this week after US regulators completed the review of a serious illness that led to suspension of the trial, according to a Reuters report. Regulators in UK, Brazil, India and South Africa have also allowed the company to resume its trials.
"The market is optimistic although fluctuations exist," said Daniel So, analyst at CMB International in Hong Kong. "Progress in vaccine development continues to support the Hang Seng Index."
Among other notable moves, Hong Kong's flagship carrier Cathay Pacific Airways climbed 2.3 per cent to HK$5.85, after adding as much as 6.6 per cent. The carrier plans to
eliminate 8,500 jobs
, including not filling 2,600 of existing vacancies. The restructuring will cost HK$2.2 billion, it said in a filing on Wednesday.
The news lifted other airline operators. China Southern Airlines rose 2.4 per cent and China Eastern Airlines rose 3.1 per cent in Hong Kong.
Equities on mainland Chinese markets were subdued, except for two newly listed ones. The Shanghai Composite Index declined 0.1 per cent to 3,325.02. The CSI300 index, which tracks the biggest companies on Shanghai and Shenzhen bourses was little changed.
Traders appear to be taking little risk before the Fifth Plenary Session of the Communist Party of China next week.
Both Jiangsu Rijiu Optoelectronics Joint stock and Changzhou Aohong Electronics soared by the daily cap of 44 per cent to 9.46 yuan and 26.25 yuan, respectively.