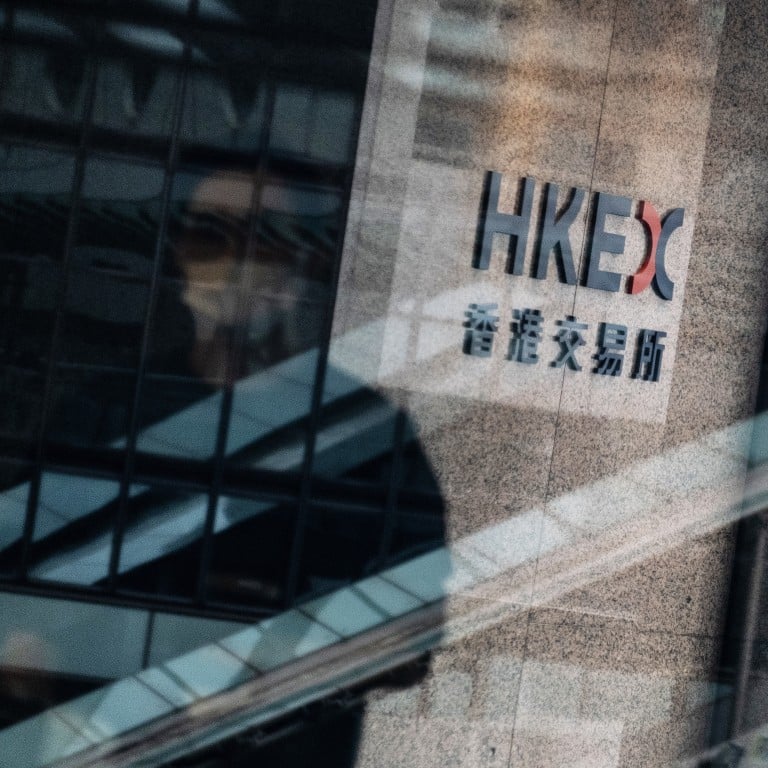 Hong Kong stocks favoured by mainland Chinese investors who invade market with US$77 billion of purchases
Hong Kong stocks trade at 30 per cent discount to mainland peers, near an 11-year high of 33 per cent
Mainland investors have poured a record US$77 billion of funds into Hong Kong shares via Stock Connect's southbound channel this year
Many mainland Chinese may have given Hong Kong a miss amid travel restrictions. They are, however, invading the local
stock market
in search for higher returns.
Onshore investors have snapped up HK$600 billion (US$77.4 billion) worth of Hong Kong-listed shares this year through the cross-border investment channel known as Stock Connect. The amount is a record since the scheme began in 2014.
The inflows have helped the Hang Seng Index recoup losses triggered by the Covid-19 pandemic, as the benchmark climbed this week to the highest level since late February. Major global investment banks have predicted further upside to the HK$6.3 trillion stock market, Asia's third-largest.
"Hong Kong stocks are expected to start a run-up that will be driven by both earnings and [stronger] risk preference," said Cheng Yu, a money manager who invests in local stocks at HSBC Jintrust Fund Management in Shanghai. "Earnings will return to significant growth in 2021."
Credit Suisse said the Hang Seng Index could reach 28,000 in 2021 while Morgan Stanley called for 28,700 and Goldman Sachs has a 29,700 target. The levels imply a 4.1 per cent to 6.7 per cent appreciation from Friday's close.
The 12 per cent rally this month, the best since April 2015, has also started to compress the discount between local stocks and their mainland peers. Hong Kong-listed shares are cheaper in valuation by 30 per cent on average, near an 11-year high of 33 per cent.
The mainland cash and the upbeat sentiment triggered by the successes in late-stage experimental Covid-19 vaccines may just be the right tonic for a year-end flourish.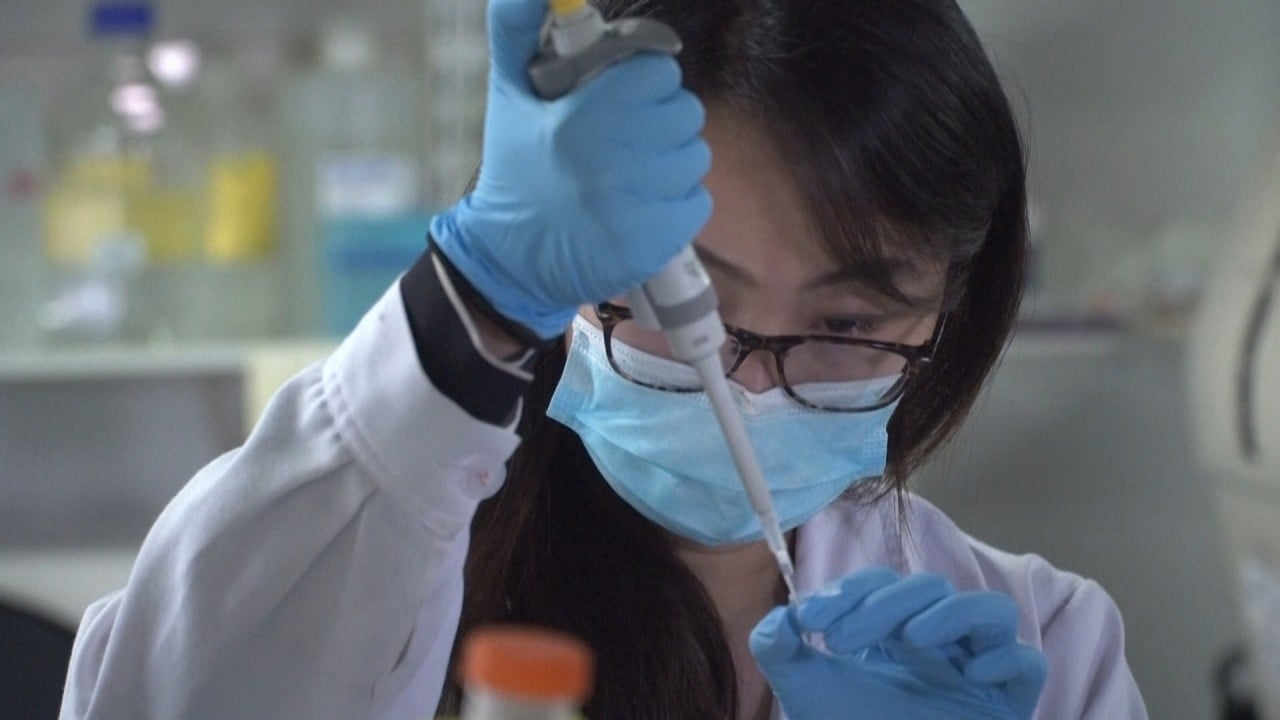 02:10
Scientists in China claim a new drug could stop Covid-19 without a vaccine
Scientists in China claim a new drug could stop Covid-19 without a vaccine
"The financial markets in Hong Kong are highly linked to the Chinese economy and will continue to recover in 2021," said Jack Siu, Asia-Pacific senior investment strategist at Credit Suisse at a briefing this week. "The recovery driven by vaccine availability in 2021 and a [rebound] in the global economy could drive earnings of Chinese companies."
Still, Hong Kong's stock market is about 4.6 per cent lower than at the start of the year, trailing major global peers. The Shanghai Composite Index, the MSCI Asia Pacific Index and the S&P 500 have risen by 10 to 12 per cent, for example.
With financials and property developers making up half of the weightings, the Hang Seng Index stands to benefit from the global switch to cyclical stocks from technology companies that thrive on a work from home regime.
The gauge's most valuable constituents include AIA Group, HSBC Holdings and China Construction Bank.
"Southeast Asia, Hong Kong, Japan and Australia – heavy in cyclical industries, property, leisure, and banks – should continue to outperform the more tech-centric new economy markets of China, South Korea and Taiwan in this environment," said Jeffrey Halley, an analyst at Oanda.
Additional reporting by Martin Choi
This article appeared in the South China Morning Post print edition as: Mainland investors buy HK$600b of shares this year