A-shares
Get more with myNEWS
A personalised news feed of stories that matter to you
Learn more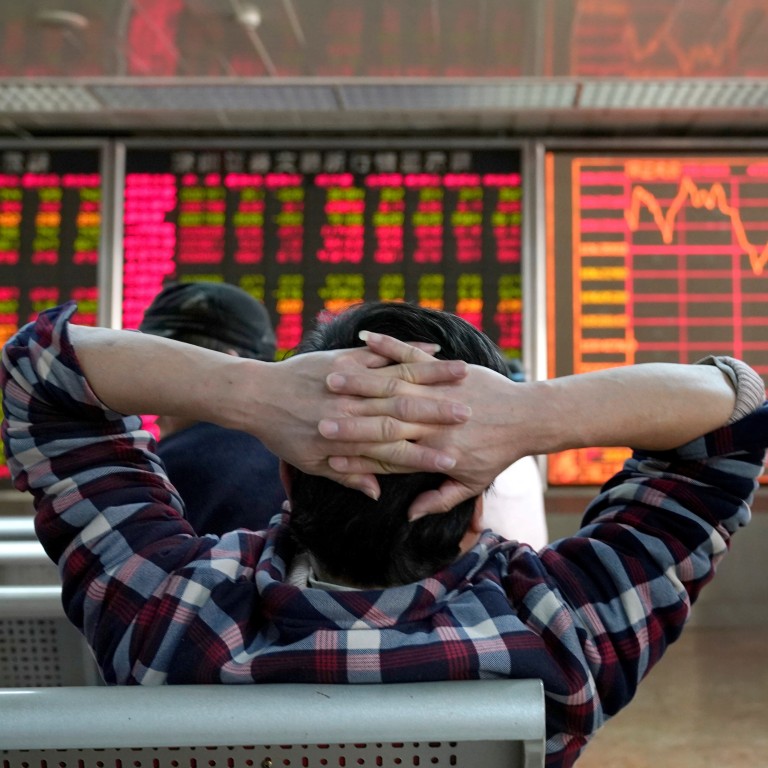 Advancing utilities lift China's benchmark indexes in light Christmas Day trading as traders shun banks, consumer stocks
Christmas is not celebrated as a public holiday in China
Eleven of the 19 stock exchanges in Asia including Hong Kong were shut for Christmas
The benchmark indexes of China's Shanghai and Shenzhen stock exchanges rose in light trading on Christmas Day, while most global bourses halted transactions during the festive season.
The Shanghai Composite Index gained 1 per cent to close at 3,396.56, capping a weekly gain of 0.1 per cent. In southern China's technology hub of Shenzhen, the benchmark Shenzhen Composite Index added 0.8 per cent to 2,273.99, reversing the loss seen earlier in the day. The volume of shares transacted on the Shenzhen bourse was almost 2 per cent below the 30-day average volume for this time of the day, according to Bloomberg data.
Christmas is not celebrated as a public holiday in China. Eleven of the 19 stock exchanges in Asia including Hong Kong were shut for the festive season. Stock indexes ticked higher in Japan and Taiwan, taking their cues from overnight gains in the US market.
Market sentiments were lifted by the strengthening pound after Britain's successful conclusion of its talks to exit from the European Union, avoiding the threat of an acrimonious break-up and laying the foundations for a new relationship with the island nation's biggest and nearest commercial partner.
"It's highly [likely] that economic fundamentals will improve gradually and that will make improvements possible in corporate earnings," said Yin Yue, an analyst at Yuekai Securities. "We are upbeat about the market's outlook and stock gains could be driven by both earnings and valuation expansion."
Utilities led gains on the broader stock market after official data showed that China's power consumption grew by 9.4 per cent in November, the fastest pace in 30 months, adding to evidence that recovery in the world's second-largest economy is gaining traction. Demand for electricity by industries grew by almost 10 per cent, proof that the strengthening Chinese economy is driving the spike in usage, Citic Securities said. November power output also grew with the onset of the northern hemisphere winter, unusually cold this year in China.
A gauge measuring the performance of publicly traded electricity suppliers advanced by 2.4 per cent as one of the best performers among 10 industry groups in China's stock market. Huadian Power International rallied by 3.6 per cent to 3.46 yuan and Huaneng Power International gained 3.3 per cent to 4.73 yuan. GD Power Development added 2.8 per cent to 2.24 yuan.
Health care stocks also rose, on optimism that China's progress in containing the coronavirus outbreak and the roll-out of vaccines would lift the sector. Jiangsu Hengrui Medicine climbed 5.7 per cent to 115.01 yuan for a record close after saying it made progress on two new drugs, one for treating cancer and the other for the eye.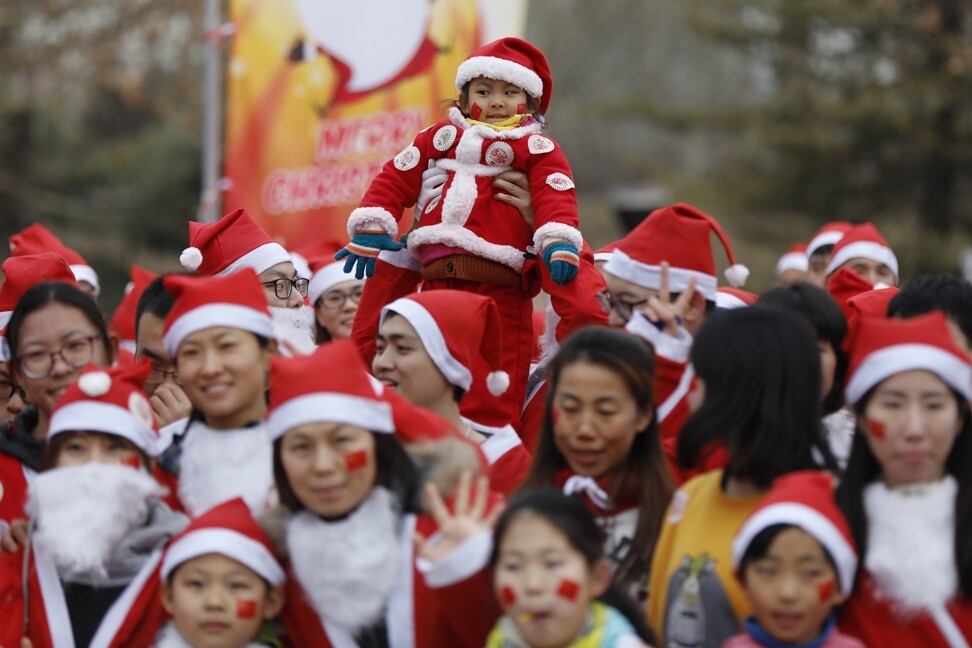 Banks and consumer stocks were laggards, weighing on market gauges that track the two sectors. Ping An Insurance, the largest Chinese insurer, fell 1.2 per cent to 83.20 yuan after declining by as much as 2.8 per cent. Bank of Chengdu, a regional lender, fell 0.7 per cent to 10.44 yuan on the Shanghai exchange, after falling by as much as 1.3 per cent.
A gauge of mainland-listed companies linked to Alibaba Group Holding was almost unchanged, following a 1.8 per cent decline on Thursday sparked by Beijing's antitrust investigations of the world's largest e-commerce company, which also owns the South China Morning Post.
Alibaba Group fell 8.1 per cent in half-day trading on Christmas Eve in Hong Kong to HK$228.20, while its unit Alibaba Pictures Group declined 2.1 per cent to 94 Hong Kong cents and Alibaba Health Information Technology dropped 11 per cent to HK$23.65. Alibaba's American depositary receipts (ADRs) tumbled 13 per cent overnight in New York to US$222 each in their biggest single-day plunge ever. The group's shares are not traded in either of the two stock exchanges in mainland China.
YTO Express Group, a courier company in which Alibaba holds a 22 per cent stake, retraced by 1.6 per cent on the Shanghai exchange to 11.41 yuan on Friday, extending its 4.4 per cent slide a day earlier. Parcel delivery firm Yunda Holdings, 2 per cent owned by Alibaba, slipped 2.2 per cent to 15.16 yuan in Shenzhen after slumping 4.5 per cent on Thursday.