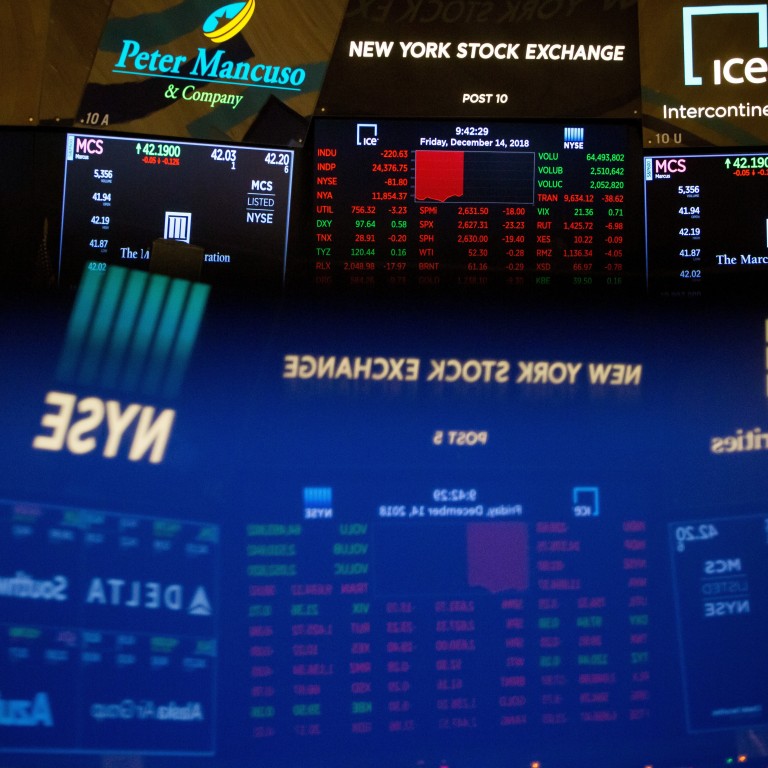 Hong Kong stocks slide on bond market scare, China offers mixed bag of plans to support growth
Stocks extended losses in line with a global sell-off, as the Federal Reserve stopped short of unveiling measures to tame rising bond yields
China kicked off 'two sessions' meeting in Beijing with a 'super low' GDP target, restrained stimulus and caution on property market
Hong Kong and China's
stocks
both dropped for a second day, extending losses from a sell-off in global equities, as the Federal Reserve stopped short of moves to stem rising bond yields. China kicked off the "two sessions" meeting with a mixed bag of targeted stimulus and policy squeeze.
The Hang Seng Index slipped 0.5 per cent to 29,098.29 at the close, trimming the weekly advance to 0.4 per cent. The CSI 300 Index of biggest companies in Shanghai and Shenzhen bourses fell 0.3 per cent, while futures on US and European equities signaled deepening losses in cash markets.
Technology stocks bore the brunt of selling, with smartphone maker Xiaomi and Techtronic Industries retreating by at least 3 per cent. PetroChina added 3.2 per cent after OPEC announced plans to keep output unchanged.
The
National People's Congress
, or China's annual legislative meeting, opened in Beijing. In a work report delivered by Premier Li Keqiang, China set a "super low" threshold on economic growth for 2021 at above 6 per cent, which trailed most economists' bullish estimates of more than 8 per cent. China also curtained its budget deficit to 3.2 per cent from 3.6 per cent a year ago. (Follow the SCMP
live blog
here.)
"Policymakers may opt for gradual policy normalisation during this year. The government and central bank are expected to maintain some targeted measures to support the small- and medium-sized enterprises and technological sectors," said Zhu Chaoping, a strategist in Shanghai at JPMorgan Asset Management. "We remain constructive about the growth prospect of China."
The government work report offered little surprises, except for the "super low" GDP target, ING economist Iris Pang said in a note. "This makes me feel uneasy as I don't know what exactly the government wants to tell us about the recovery path it expects."
Global stocks suffered a jolt this week as Federal Reserve Chairman Jerome Powell refrained from mentioning any specific measure to keep a lid on bond yields. Equity gauges from Australia to Japan and South Korea retreated by at least 0.2 per cent on Friday. The S&P 500 erased this year's gain in overnight trading, and the yield on 10-year Treasuries climbed 6 basis points to 1.54 per cent.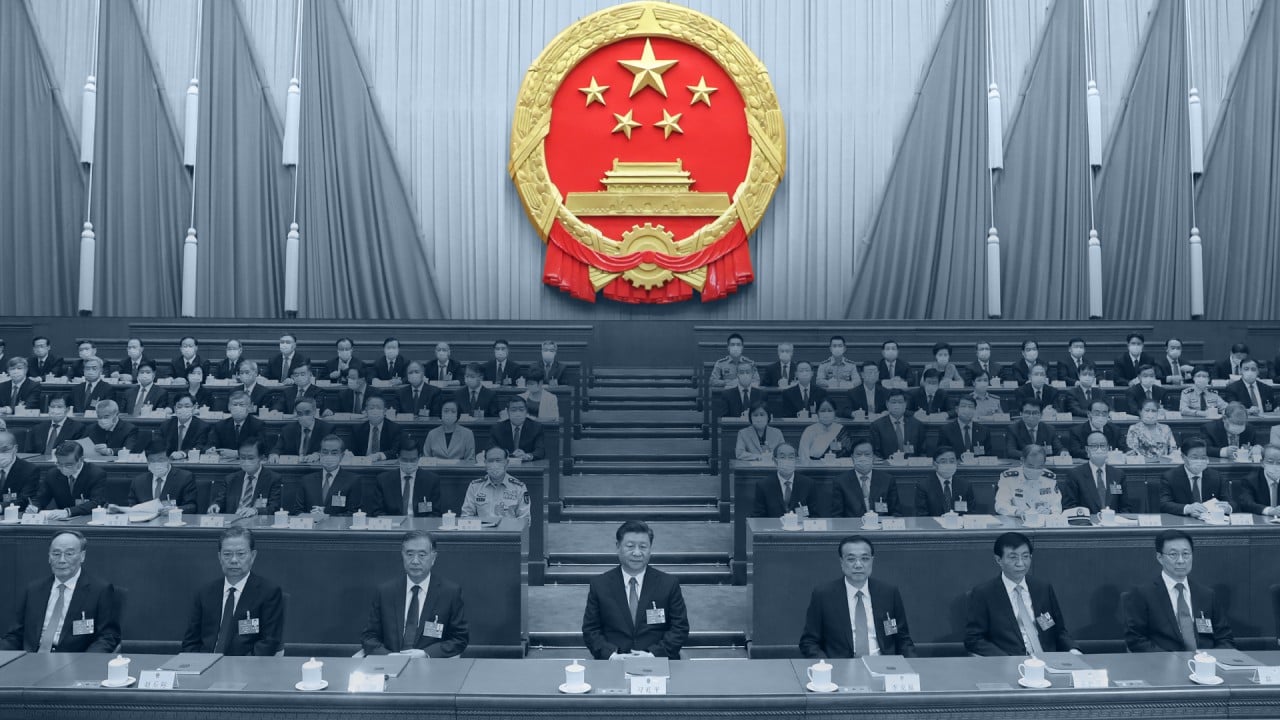 03:42
SCMP Explains: The 'two sessions' – China's most important political meetings of the year
SCMP Explains: The 'two sessions' – China's most important political meetings of the year
"The rise in US yields apparently being greenlighted by the Fed chairman will be of some concern in Asia," said Jeffery Halley, an analyst at Oanda. "Most of the region runs direct or dirty pegs to the US dollar. The rise in US yields means that parts of Asia will be forced to tighten into what is still-muted domestic demand across the region."
Traders are also looking to China's two sessions for clues on how policymakers will spur the world's second-largest economy through its 14th five-year plan, which starts this year.
Premier Li's work report to delegates included plans to boost lending to small businesses by over 30 per cent in 2021. He also cautioned against property-market speculation, saying the government will increase land supply and stabilise prices.
"We think this [GDP] target leaves room for structural reform … as well as provides an anchor for other numerical targets such as monetary supply, inflation, and carbon emission," Bruce Pang, head of macro and strategy research at China Renaissance Securities, wrote in a report.