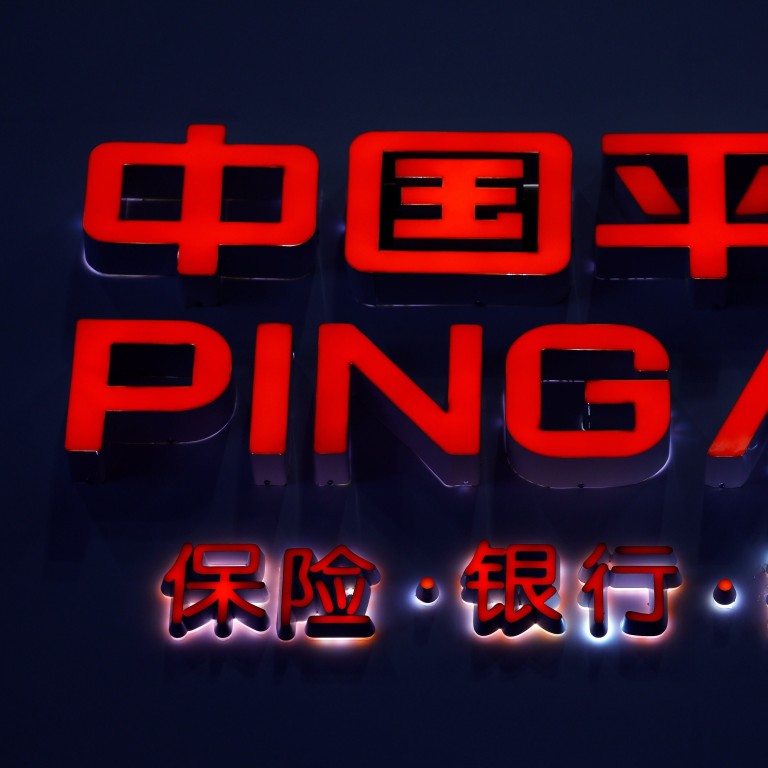 Hong Kong stock losses deepen as Ping An Insurance slides on Founder rescue plan while China markets shut for holiday
Hang Seng Index dropped 1.3 per cent, adding to its biggest drop in a month on Friday
Ping An Insurance slides as the Chinese insurer joins a consortium in a financial restructuring to rescue troubled Founder Group
Hong Kong
stocks
tumbled as heavyweight financials Ping An Insurance and HSBC slumped, adding to recent losses stoked by a clampdown on Chinese technology companies.
The Hang Seng Index fell 1.3 per cent to 28,357.54. The gauge slipped 1.2 per cent last week from the highest level since March 18, as China signalled
tightening oversight
of internet-platform operators. Markets in mainland China are shut from Monday to Wednesday for holidays.
Trading volume reached HK$96 billion (US$12.36 billion), compared to an average daily turnover of HK$135 billion last week, according to stock exchange data.
"Market sentiment remains weak. The market also lacks supporting liquidity inflows from the mainland," said Stanley Chan, director of research at Emperor Securities. "Concerns about inflationary pressure and rising bond yields remain and continue to have some psychological impact on the markets."
Ping An Insurance (Group) fell 2.5 per cent to HK$82.85. China's biggest insurer said in an exchange filing
late Friday
that its unit Ping An Life will join a consortium to rescue debt-laden Founder Group.
The insurer will inject as much as 50.8 billion yuan (US$7.84 billion) to take up a controlling stake in a new Founder Group unit, according to the filing. Founder Holdings soared as much as 125.5 per cent to HK$1.06 after the announcement, before paring gains to a 85.1 per cent increase to HK$0.87.
Alibaba Health Information Technology tumbled 2.5 per cent to HK$23.10, while AIA retreated 2.6 per cent to HK$96.35. China Mengniu Dairy declined 3.5 per cent to HK$40.15.
More than 40 Hong Kong stocks are still halted from trading after failing to release their 2020 earnings, the highest number in at least five years, according to a Bloomberg report. They are among 51 companies that missed an initial reporting deadline for preliminary results by the end of March.
While 10 of them have since complied and resumed trading, many large companies remain suspended including solar power maker GCL-Poly Energy, bad-loan manager China Huarong Asset Management and cement-maker Asia Cement China Holdings.
Meanwhile, Hong Kong's economy saw
"considerable growth" last quarter
but the Covid-19 pandemic would still be a hurdle on the path to recovery, Financial Secretary Paul Chan Mo-po wrote in his official blog on Sunday. A slow rate of vaccination could pressure the city's competitiveness against global financial hubs, the monetary authority said.
Elsewhere in the Asia-Pacific markets, South Korea's Kospi fell 0.7 per cent while the S&P/ASX200 in Australia traded little changed.