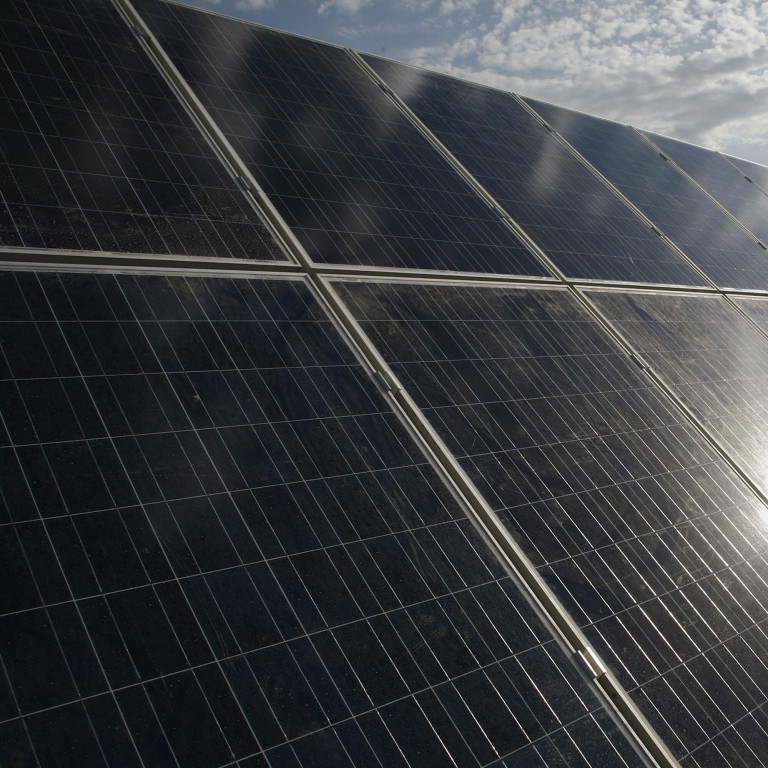 Biden's ban on Xinjiang-produced solar products fuels stock rally in repeat of cotton boycott episode
Solar-panel parts suppliers are surprising winners in stock markets as Biden's move enriches company valuations
China unveils a programme this week to boost solar-panel installations that could add US$154 billion to the market size: Dongguan Securities
The Asian nation accounts for more than 70 per cent of the global polysilicon output, a major raw material for solar products, while the top 10 exporting countries for solar modules are all based in Europe and Asia, they said in separate reports. American procurements can only absorb between 10 and 15 per cent of the output, they added.
Besides, traders have been more focused on a proposal by China's state energy administration to boost domestic installation of solar power in a draft unveiled on Thursday. Local governments, schools, hospitals, factories and rural households will be encouraged to install rooftop solar projects to utilise clean renewable energy.
Citic Securities estimates the proposal could add 1 trillion yuan (US$154.7 billion) in value to China's burgeoning photovoltaic sector as the nation is geared up for net-zero carbon emissions by 2060.
"China will have a bigger market share for the global supply chain in future," said Huang Xiuyu, an analyst at Dongguan Securities. "On the path to global carbon-neutrality, both the domestic and overseas markets will have huge room for growth."
Biden's sanctions on Xinjiang-produced solar-panel products is a sign that the frayed US-China ties are still a long way from mending. Since the Democrat took over the White House in January, he has dashed hopes for better ties than under the Trump presidency.
Xinjiang, which is largely populated by the Uygur Muslim minority, has been turned into a battleground for Western countries critical of China's human rights records for alleged forced labour and detention camps. China has rejected those claims.
Investors have negotiated diplomatic spats and
commercial fallouts
linked to Xinjiang before, such as the boycott of Xinjiang-produced cotton, as they triggered nationalistic buying fervour.
They made hefty returns from bets on home-grown apparel makers such as Li Ning and Anta Sports Products, when Chinese consumers switched to domestic brands at the expense of foreign rivals such as Nike, Adidas and H&M.